Round 3
Maloch's Victims
- Cythe
The lost souls possess the corpse of the ogre.
They bring him back to life!
Not for long. In the ensuing melee he's killed again, and the Yeti takes a hit, though a warrior also falls.
The White Reaper and the Bitchy Witches try to summon something... but all they accomplish is the summoning of an undead Falx soldier.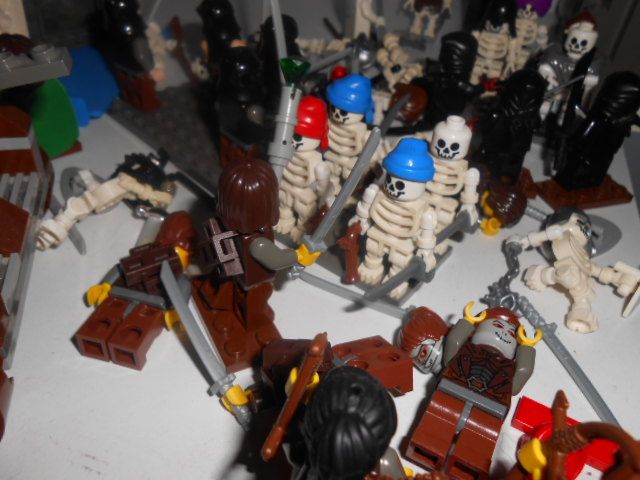 The pirate skeletons try to capture Nimra, but don't manage to accomplish a whole lot.
Woad Elves
- Scratch
All archers fire on the dark elves, and all hit, but their damage rolls are insufficient.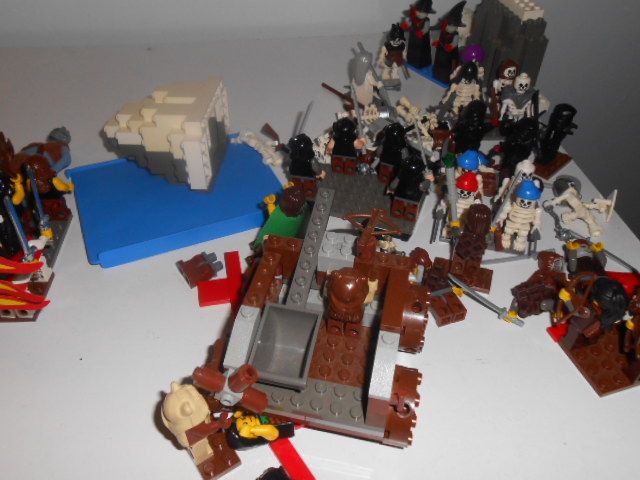 The catapult misses.
Warriors attack the ranged skeletons. Even though the ranged skeletons use random objects losses are 1-1.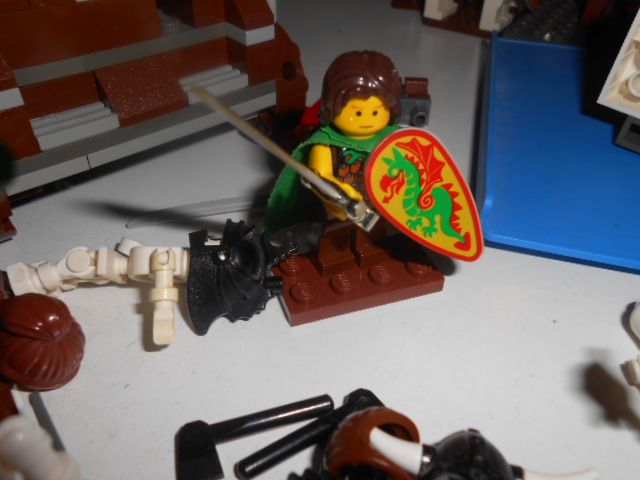 Landor picks up fallen equipment.
"Hey White Reaper! You're a sissy!"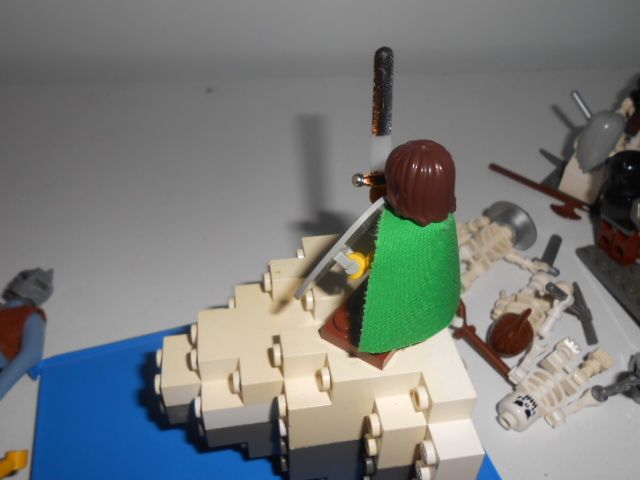 He leaps onto the rocks, his weight pushing it down into the pool.
Landor leaps, performing a belly flop...
Scratch wrote:the belly flop will crush the brittle skellys with Landor's Rock Hard Abs
It works!
The Magi turns out to be a tougher nut to crack.
Nimra focuses her magic...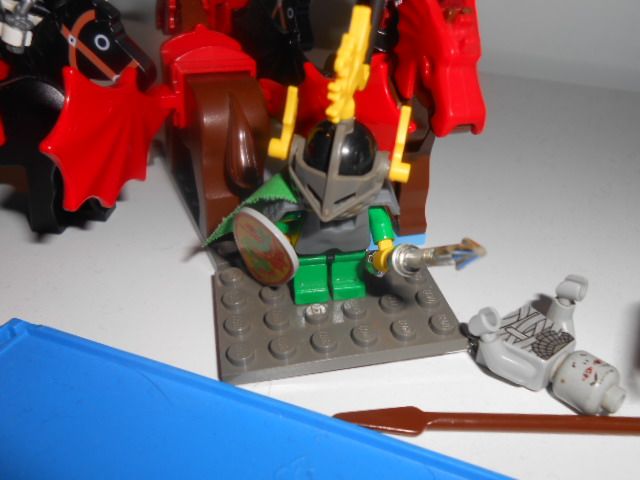 Garth is healed! But he's still weak.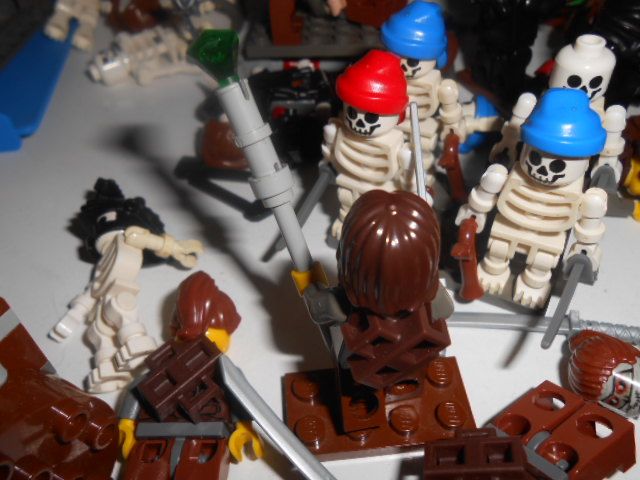 Nimra tries to rid herself of another skeleton, but fails.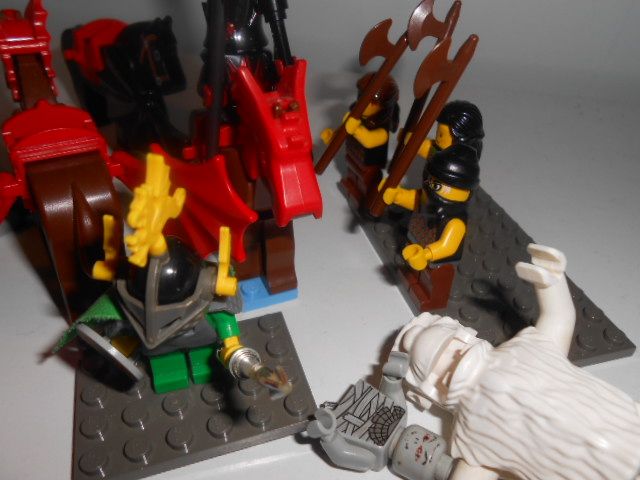 The Yeti is finished, and the axemen continue their swathe of destruction towards Maloch.
Maloch's Elite
- darkpaladin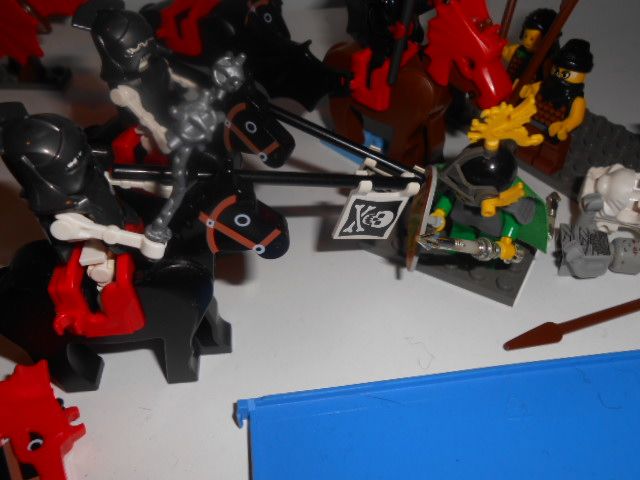 Garth is charged... He tries to protect himself...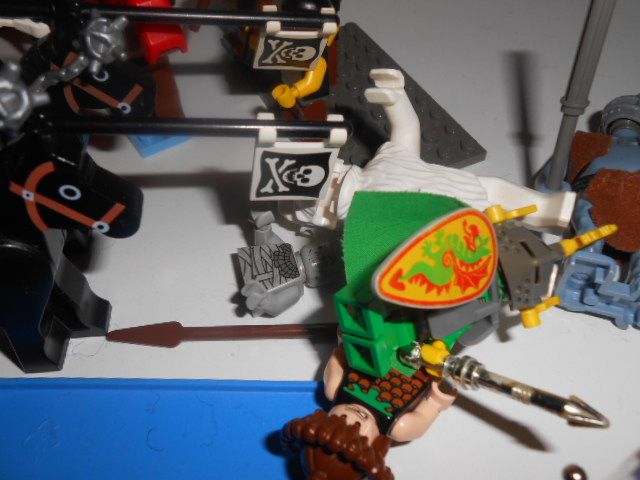 It's not enough though, and he's incapacitated once again.
The temple warriors kill the final swordsman and continue onward towards the longswords.
The spearmen are finished off, despite the mods (Maloch's feat failed).
WDK's
lawmaster
The swordsmen and Brockram move in.
Dark Elves
- PlutoniumDeath
The Dark Elves are immobilized.
Overviews
Wait a minute, I forgot someone... Silverdream didn't send orders, I believe, so Skaie was NPC'd.
Skaie
- (NPC)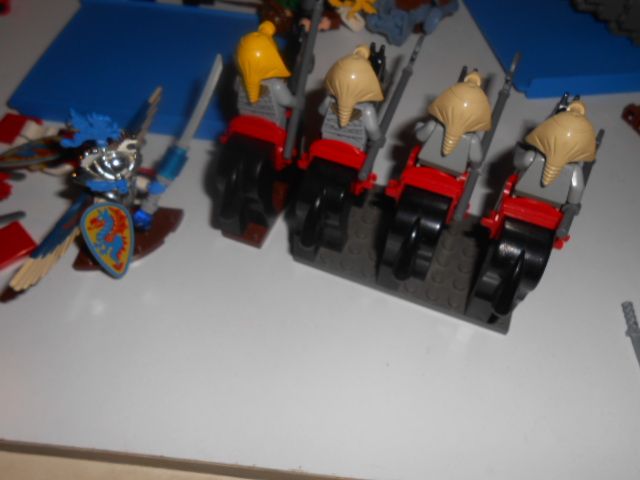 Skaie blindsides the temple warriors.
With a successful feat and some sweet damage rolls, he cuts through three of them, likely saving the WDK's asses in the process.