Previously:
Nipponia
Zahru goes into SPACE
Project Perwar is the "for reals this time" attempt at branching out to the realms of sci-fi Brikwars. It is still in WIP status, however now I can present some of the more interesting factions I have been amassing over the past year.
The wiki page for Perwar is still in progress, but the basic premise is that Perwar is a separate sector in the main Brikverse. It was colonized by Future-ons, whom later rebranded themselves as Unytron and employed a rather isolationist policy, which cut off the sector for quite a while from the rest of the brikverse. Their reign was toppled by a joint assault Blacktron/Spyrius crime syndicates, which left all three factions in shambles, and the sector in anarchy. After a brief period of chaos, the colonies reorganized themselves, renounced the Unytron and formed the United Perwar Colonies, which is the main ruling force throughout the sector to this day.
Project Perwar is about:
- Minifig-scale, pulp sci-fi adventures and battles on land and potentially in space
Project Perwar is
not
aiming to indulge in the following:
- Micro-scale
- LDD related projects (though some models may receive .lxf backups)
- "politics"
There are many factions and forces in Perwar and in this post I'll show off the more 'OC'-ish forces I have. These are roughly complete/80% complete for my liking:
The Galactic Patrol
Previously:
GP Assault Bike
Steel Battalion
Apex Nemean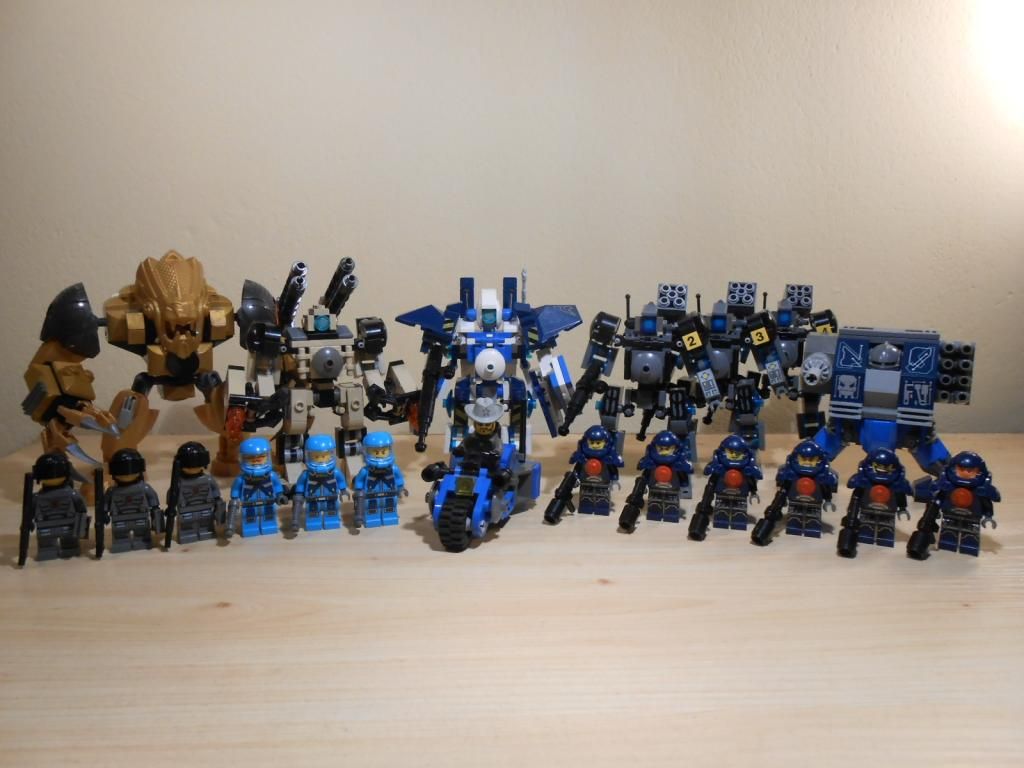 The Galactic Patrol is a catch-all name for all the various peacekeeping forces that UPC maintain to keep the sector clear.
Divisions include galactic marines, space police (not pictured), space rangers (a terrestrial branch of space police), aerial defense units (pilots), and various mechanized platoons. This is probably the most "complete" of all my factions, though it still lacks in term of spacecraft.
The Planetcrackers
Previously:
Brawler Suit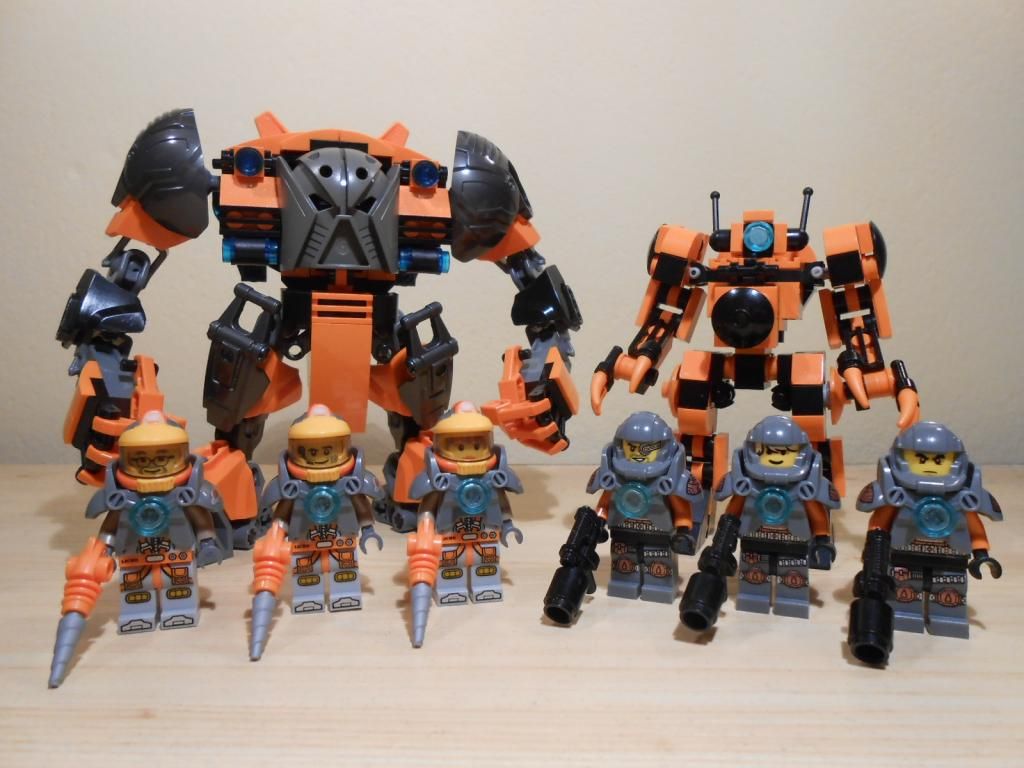 The Planetcrackers are the most influential mining corporation in the sector, and are invaluable allies of the Galactic Patrol. Their wealth and power is demonstrated by being able to maintain their own corps of galactic marines to safeguard mining operations. As a minor faction, I'm pretty much satisfied with this force the way it is.
The Blargh Star Empire
Not much is known about the Blargh Star Empire, as they have only recently shown up in the sector. They seek to conquer the sector, under the guise of integrating everyone under one banner - shame Perwarians have already had a taste of that and thus are not the biggest fan of it. The Blargh's strength comes from biotechnology and splicing ABS genes to create specialized (if somewhat ugly) warrior strains. This army is reaching its final stages but needs a little more work.
That's all for now, I'll post again when I got a large enough chunk of new-ish stuff to present!