NOW WITH SHORT ARSED DWARFS
Dwarven Battle Clan.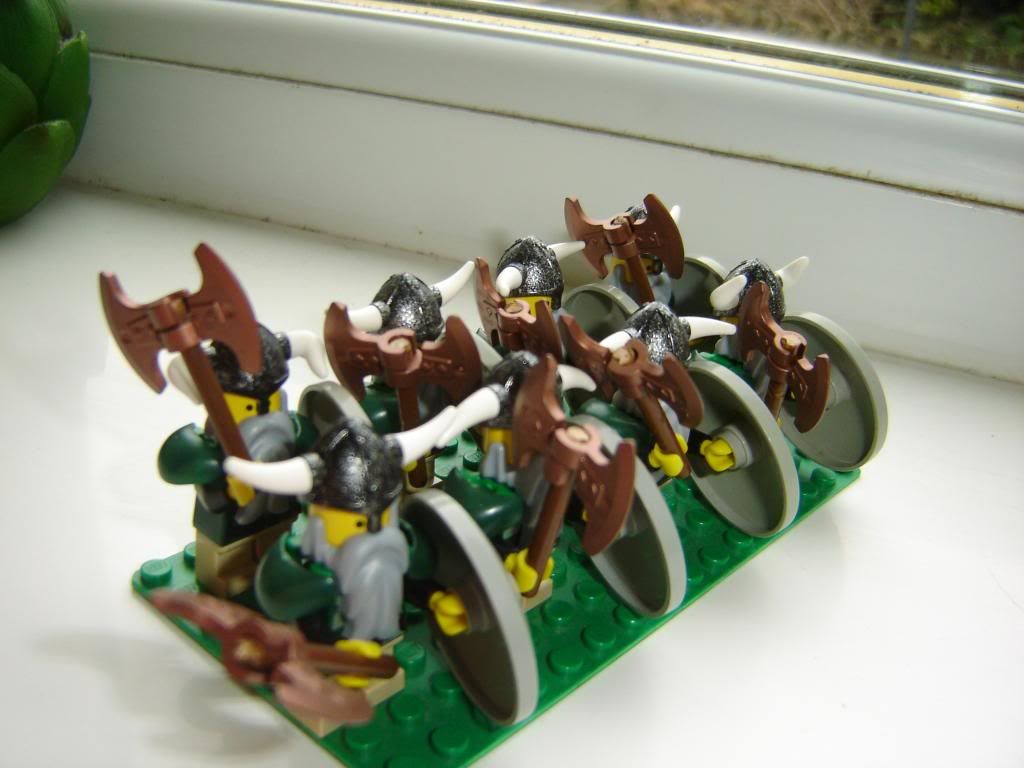 The Grey Beards, elite veterans of countless battles. With a morale and loyalty as unshakable as the very roots of their mountain homes.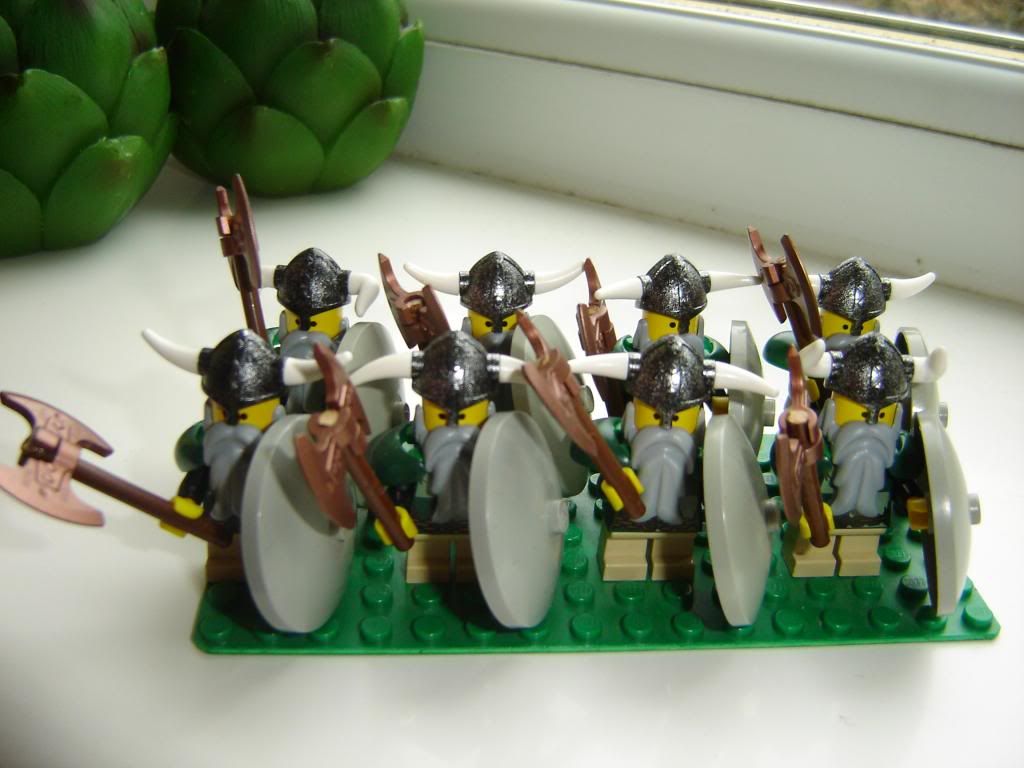 These grim old farts will swing their axes tirelessly. Grey Beards instantly pass all morale based attacks. They also have extra armour and their disciplined execution of battle maneuvers are automatically successful.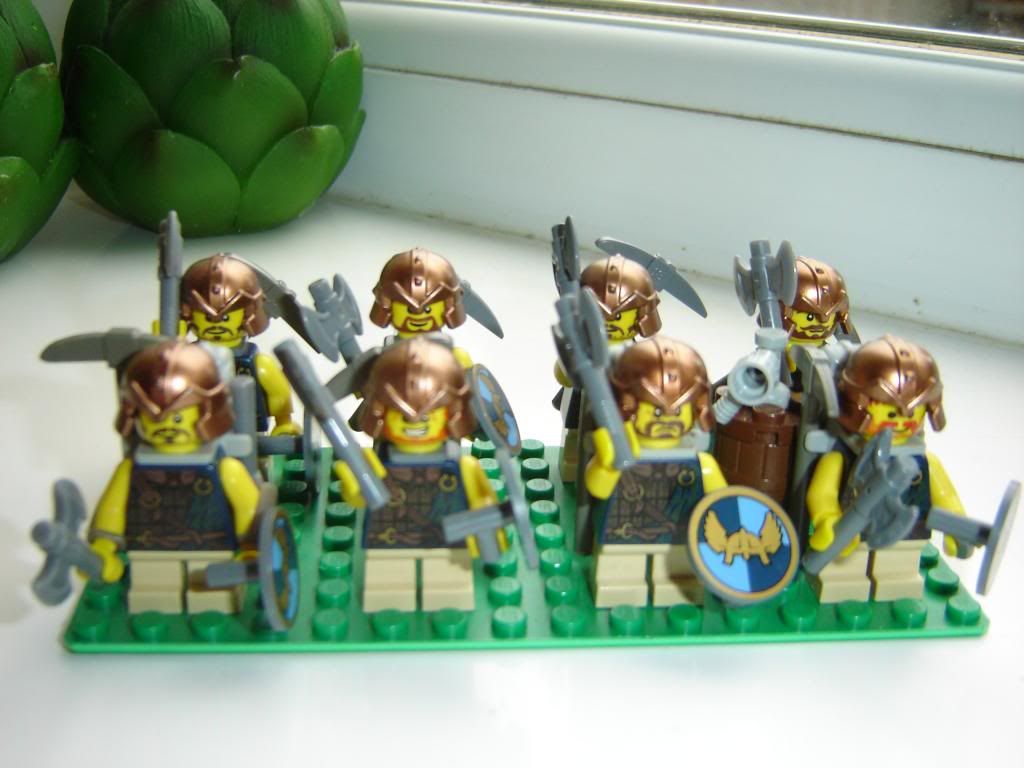 Copperheads: The other end of the spectrum are the teenagers that have still to grow into their beards. Their youth makes them ideal for skirmishing and for scouting. Armed with throwing axes and war mattocks the Copperheads can be the flanking unit a slow army of Dwarfs needs. Infiltrate: Copperheads can always make a free march move after all armies are set up but before play begins.
Ironhands form the core unit of most Dwarven armies. Hard, resolute and powerful.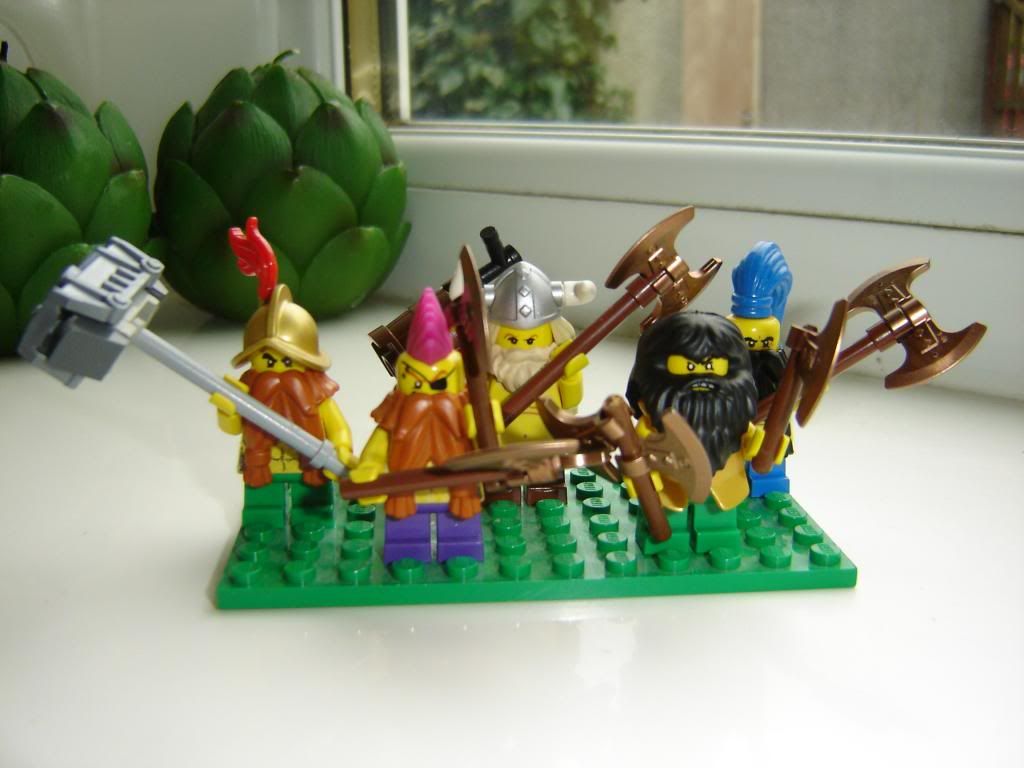 Dawrven Slayers: Sometimes all that endless axe wielding slaughter (added to the racial short-arse syndrome) has a subtle effect on the Dwarven psyche making them rage induced Berserkers. These little guys will bite yur fekkin' gonads aff and climb up yur motherfucking shit just to rip yur condescending big heed off by yur luggs (luggs = ears). Scottish accent non-optional. Immune to all morale and fear attacks and bonus damage in attack. They will always live long enough to make their attack and so even if killed they will continue to act, only being removed AFTER the turn has ended.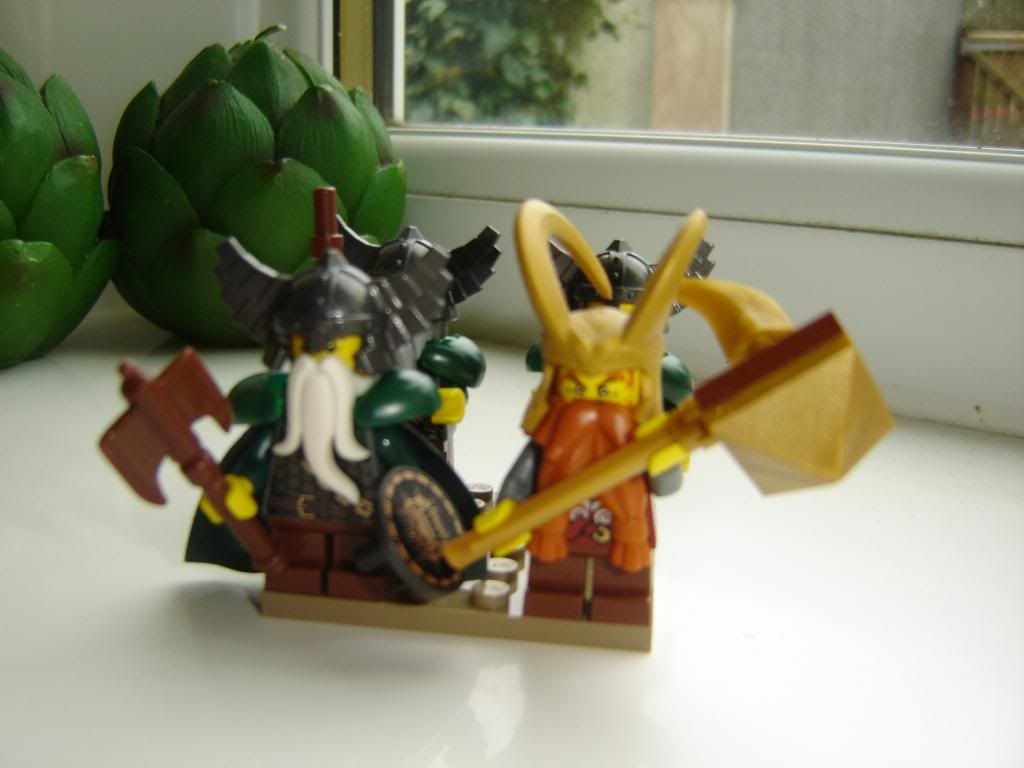 Dwarven Shaman/Ruin Priest whatever chappy. I plan to make the green guys into a full 8 Dwarf unit with commander and the SHaman chappy into a stand alone dude. I also have another 8 man squad of Dwarf polearmed guys on the back burner waiting for bodies and legs.
---------------------------------------------------------------------------------------------------------------
BARRON Von BRAG's HIRED SWORDS: Merc Company name goes here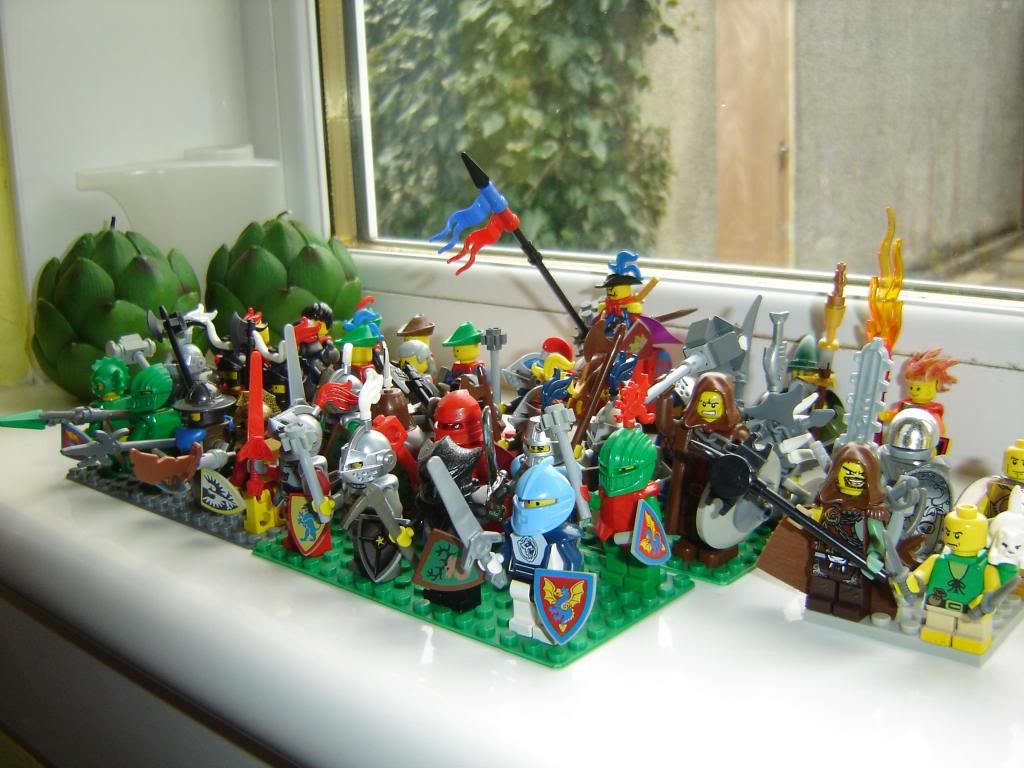 Comprising three battles (squads of 8 men) of Men at Arms and one Squad of Cross bow armed squires. Various magic users and characters also follow the Barron to war, for a price. I plan to add two canon and their crews to this lot when I can.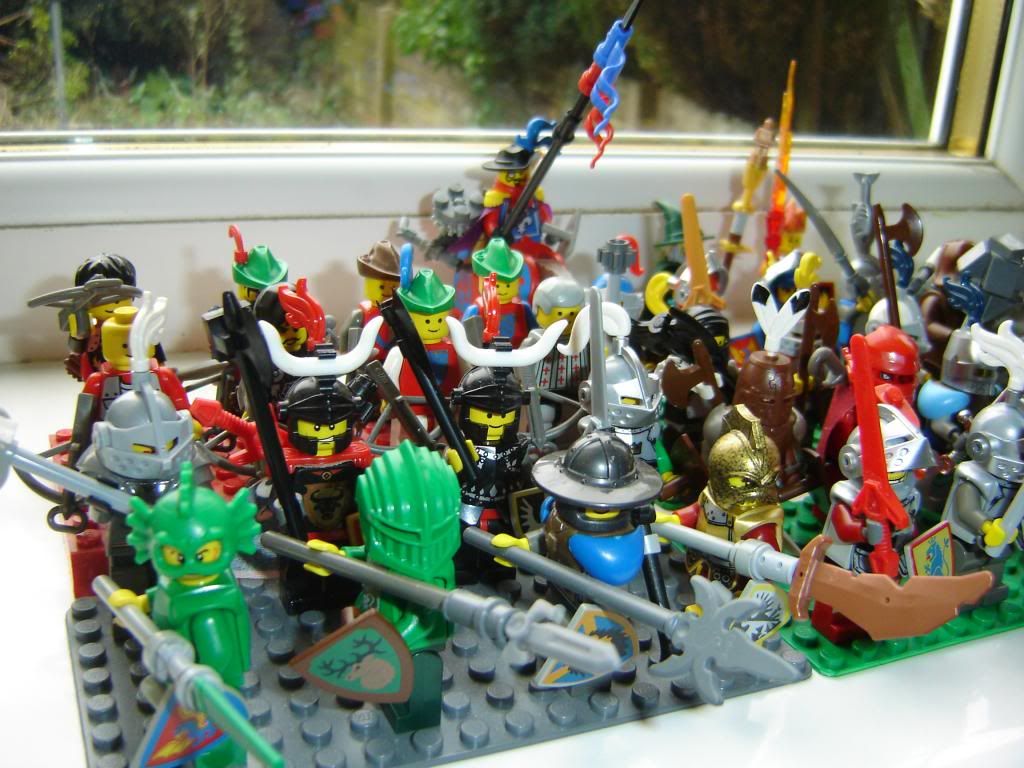 The men at arms come in many variations. Here we see the short lance, and ideal tool for getting a hit in before both sides clash. Most others have short ranged weapons but a few do have polearms. There is also a giant of enormous strength that fights as part of one of the battles.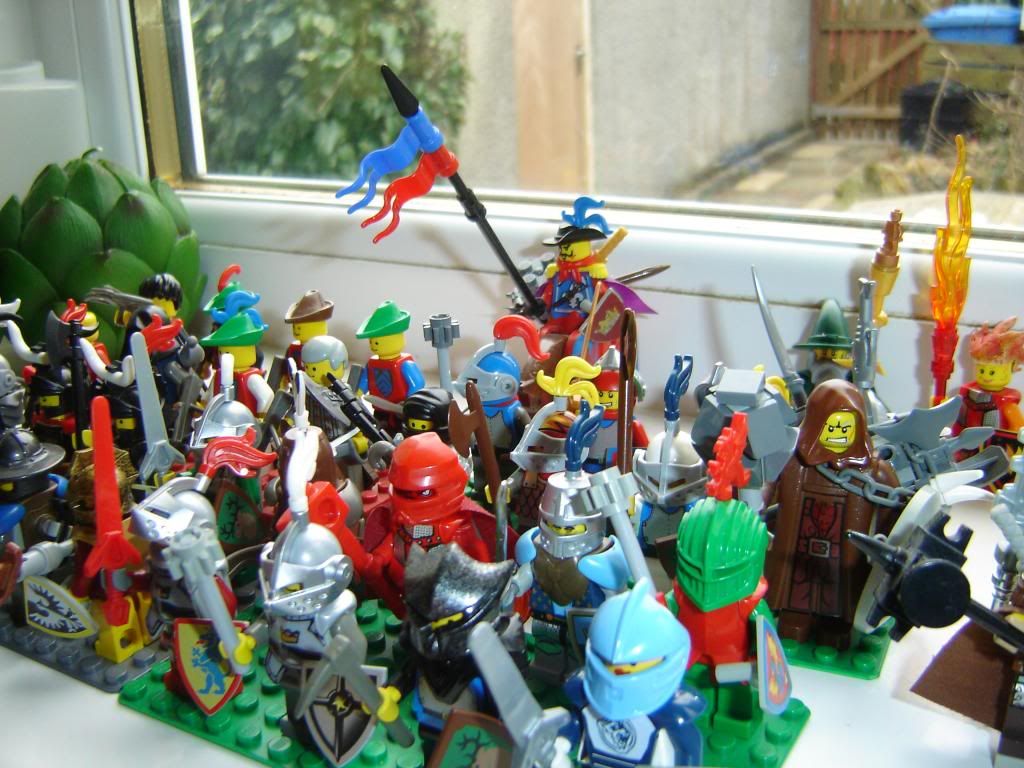 Some are bastard sons of Knobles sires or have befallen hard times of one sort or another to end up as part of a hired company but all are drawn by the promise of plunder in the hopes of bettering their circumstances.
Generic Wizard with Munch-Mummy Swarm.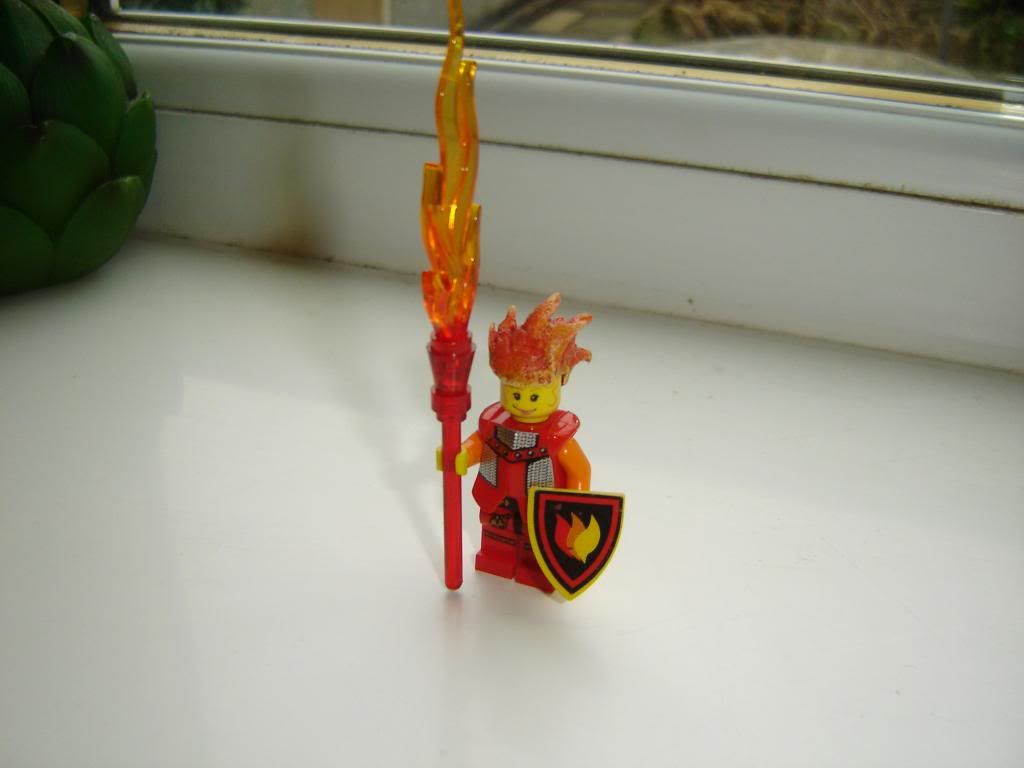 Fire Battle Mage, Immune to fire but able to use it as a weapon in almost any way imaginable.
-----------------------------------------------------------------------------------------------------------------
Battle Monk of the Light
As Zuhra's Ruin Priests in Medivo as played by Appolyon, I really thought we never got a chance to see this idea play out. I felt the potential for an undead ethema was missed due to premature death. Worse yet, I never got to cause that death.
Therefore here we have the first of a group of Battle Monks, this one carries the Holy Artifact, the "Hand of God" a blessed and pure weapon forged by the gods of might into a thunderhammer able to slay the Undead and Daemonic and protect it's weilder. It also protects those around it and proving to be an anathemal it will essen Undead/Damonic abilities used close by.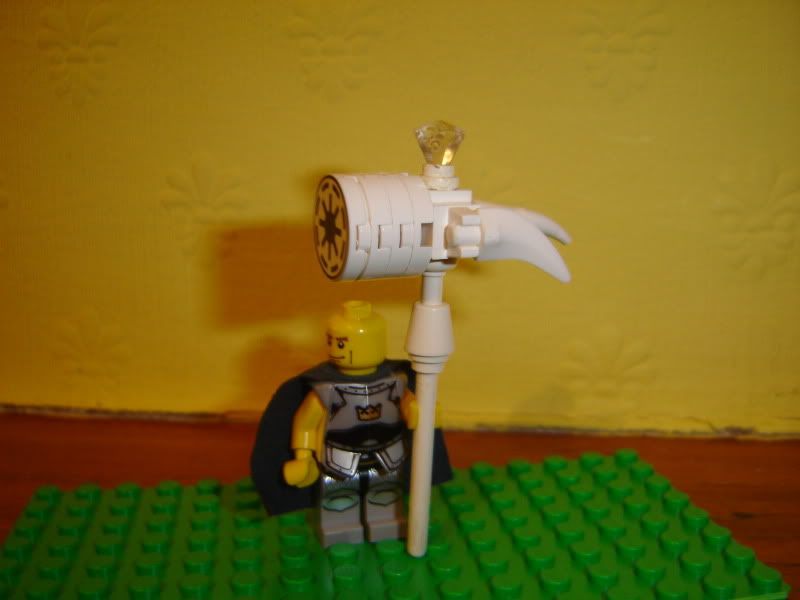 Paladin Knight
The Emperors own Talos Avatar which he can control with the aid of magics now mostly unknown. The Paladins are rare but there are still a few controlled by the Emperors most trusted Generals.
Steam Tank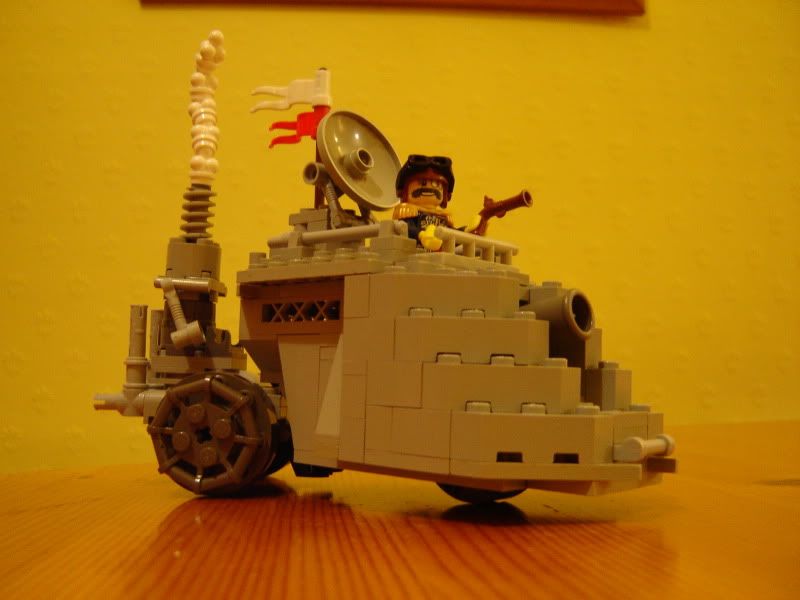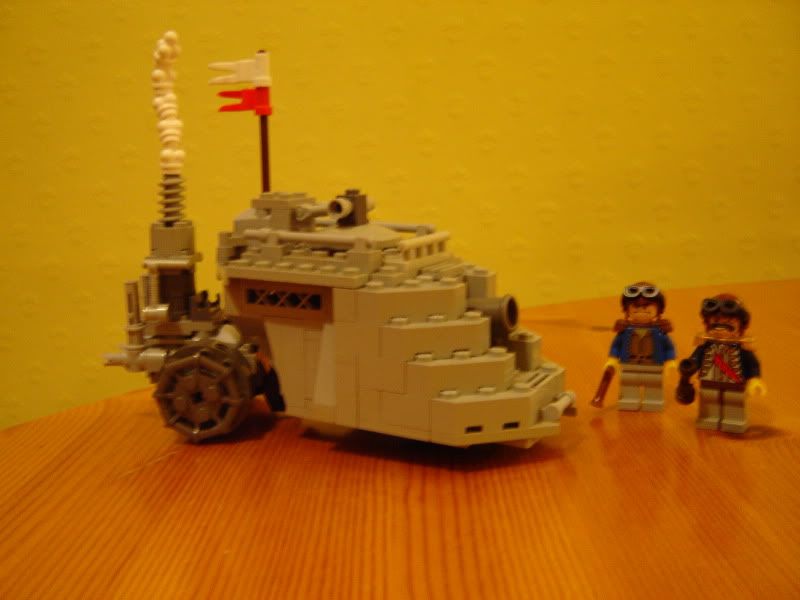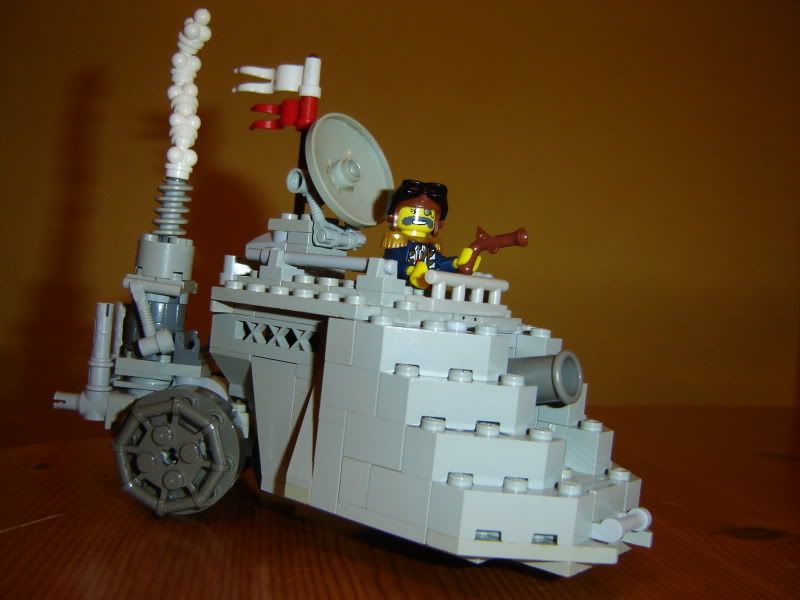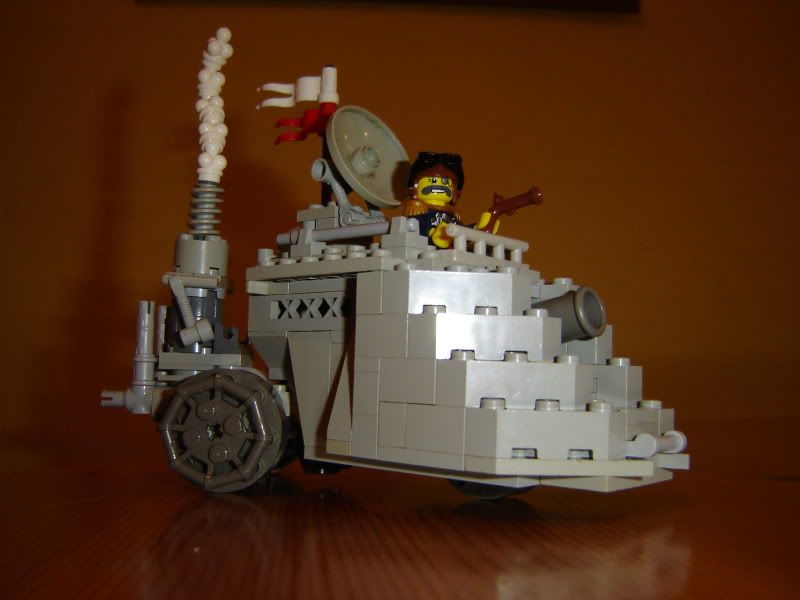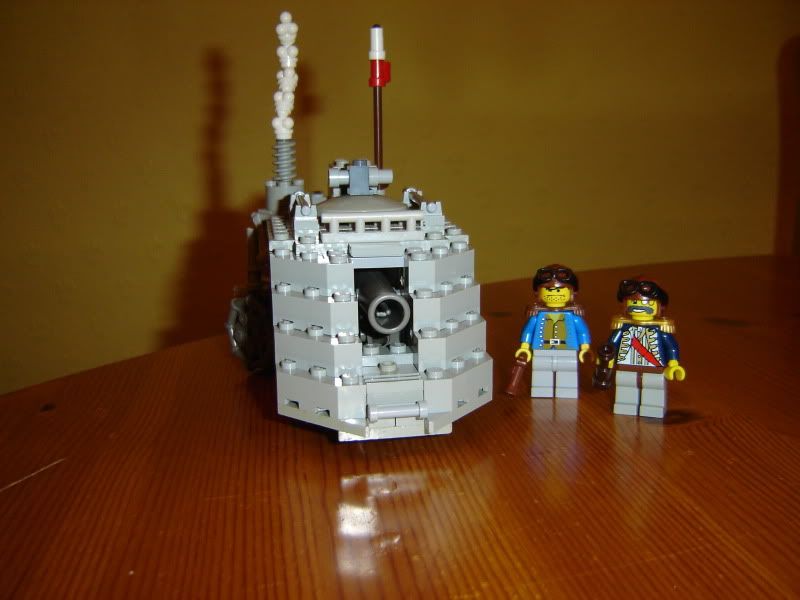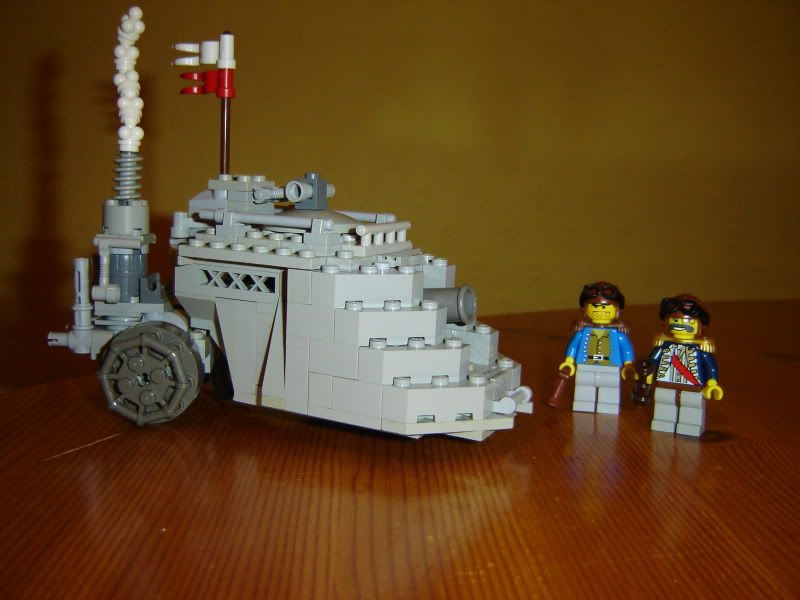 Battle Mage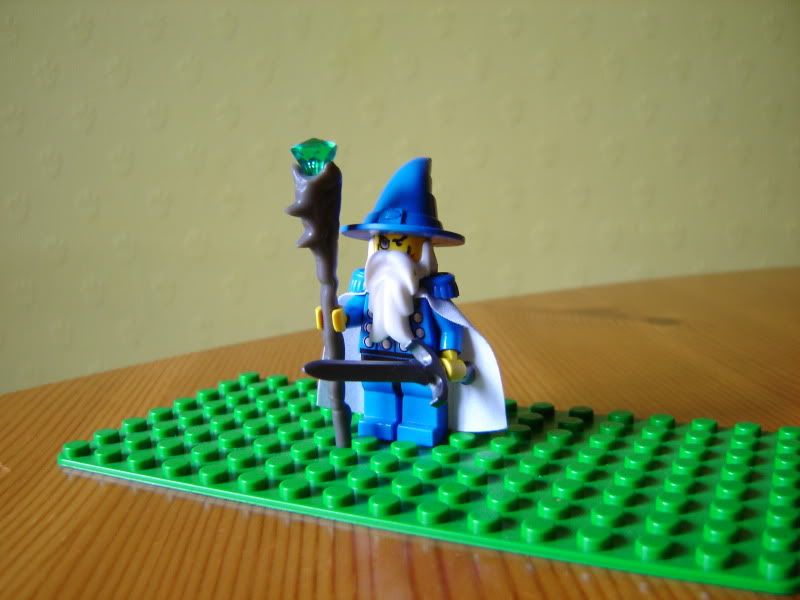 Not a kindly old soul but a battle hardened Mage of the Blue.
Noble Kindred Knights of the Principalities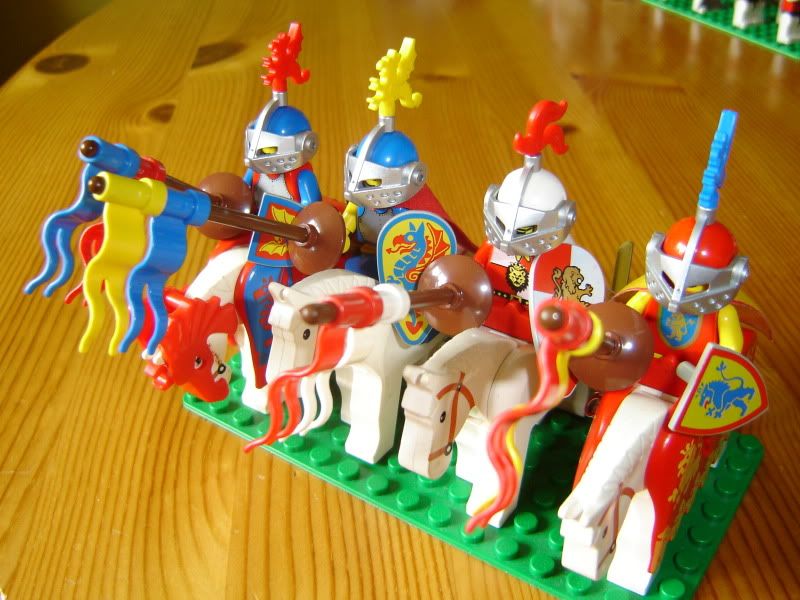 These fractious bordering principalities and small states endlessly feud against each other but have proven to be the best Heavy Cavalry that money can hire. The situation between the Empire and all the disparate mini-kingdoms is a complex one and while in the employ of the Emperor the long standing feuds between knights are abandoned until they are released from their Sword Oath. Those Knights that serve however gain a wealth of combat experience, fame, glory and fortune before returning to their native soil to raise more sons for the Empires wars.
Known for their hot bloodedness and eagerness to fight these knights have a double edged reputation as fire eaters fuelled by prideful arrogance which can prove their undoing. When faced with an enemy they will always charge the nearest one on a 4+ despite their orders.
There is always one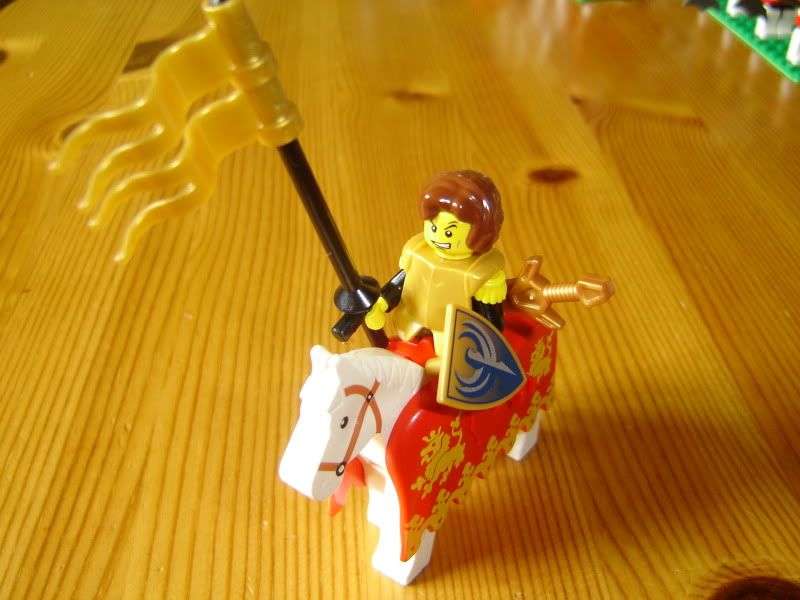 Prince Fabian, the 1st son of the King of Hazburk is a fighter of renown... and a spoiled little shithole. He leads the Principality Knights to death and glory... and is a right pain in the Emperors backside.
Imperial Knights Lancer
Highly trained and loyal Imperial Troops trained with lance, sword and pistol. Another Heavy cavalry unit but far more disciplined than their fiery tempered noble cousins from the principalities.
Arquebusiers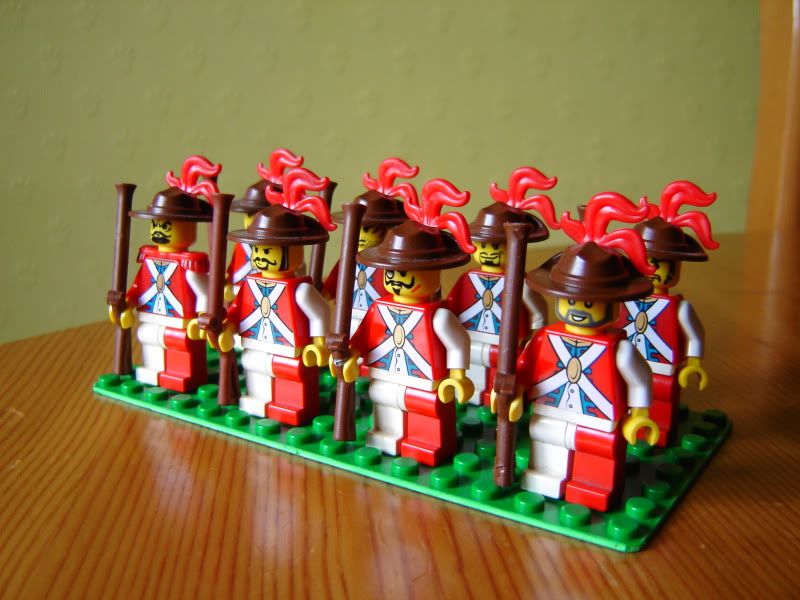 The new modern and preferred ranged troop of the Empire. Since Skeletons have a higher tolerance for arrow fire than mortals with flesh it has became the ranged weapon of choice against them, even with it's slower re-load speed.
Imperial Great Swords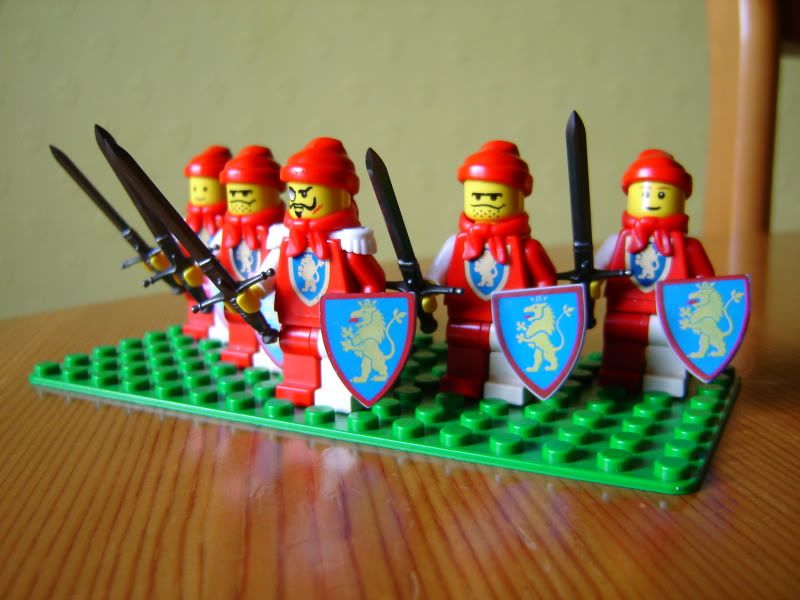 These Veteran Great Swords form a small unit of the Empires most fearless and grizzled soldiers. They never fall back and can sometimes shrug off even mortal wounds for a time. They have more than once been known to decimate and break more numerous foes with their mighty swords.
Halberdiers
Powerful Infantry units able to pack quite a punch. These units are highly trained and loyal and not easily routed. The reach of their Halberds means they can easily outreach most enemy infantry.
Landsknecht
(x3 formations)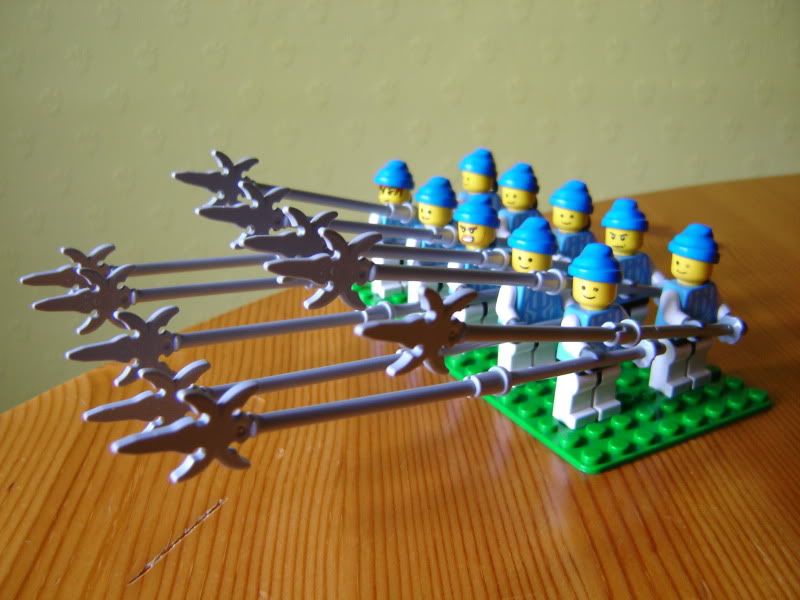 These Pikemen may have been introduced differently in another thread but here they are a mercenary band of Pikemen used by the Empire as mainstay Infantry.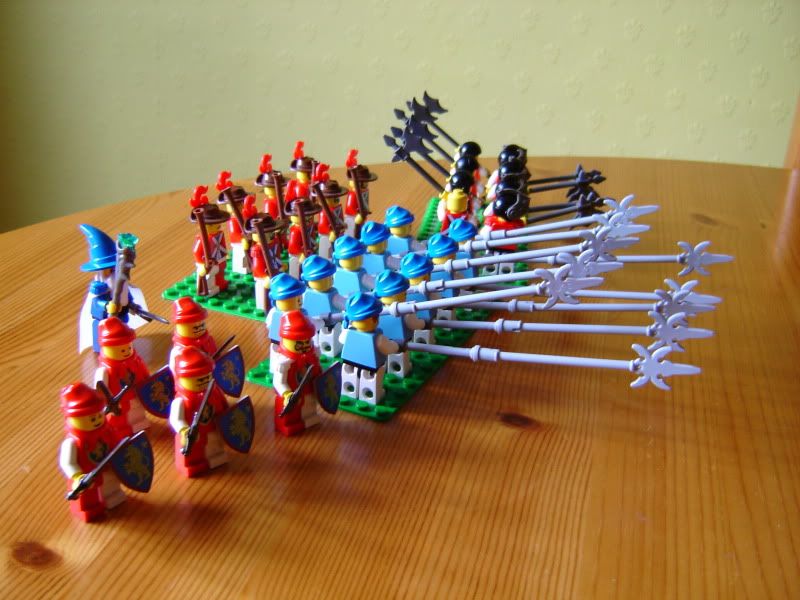 Just a taster, there will be Heavy Cavalry and Mounted Pistoliers along with heavier units like canon artillery and other interesting war machines in due course.