Shortly after their defeat at Nifflewar, Thorbern and Wulfgar set up a camp to discuss what to do next.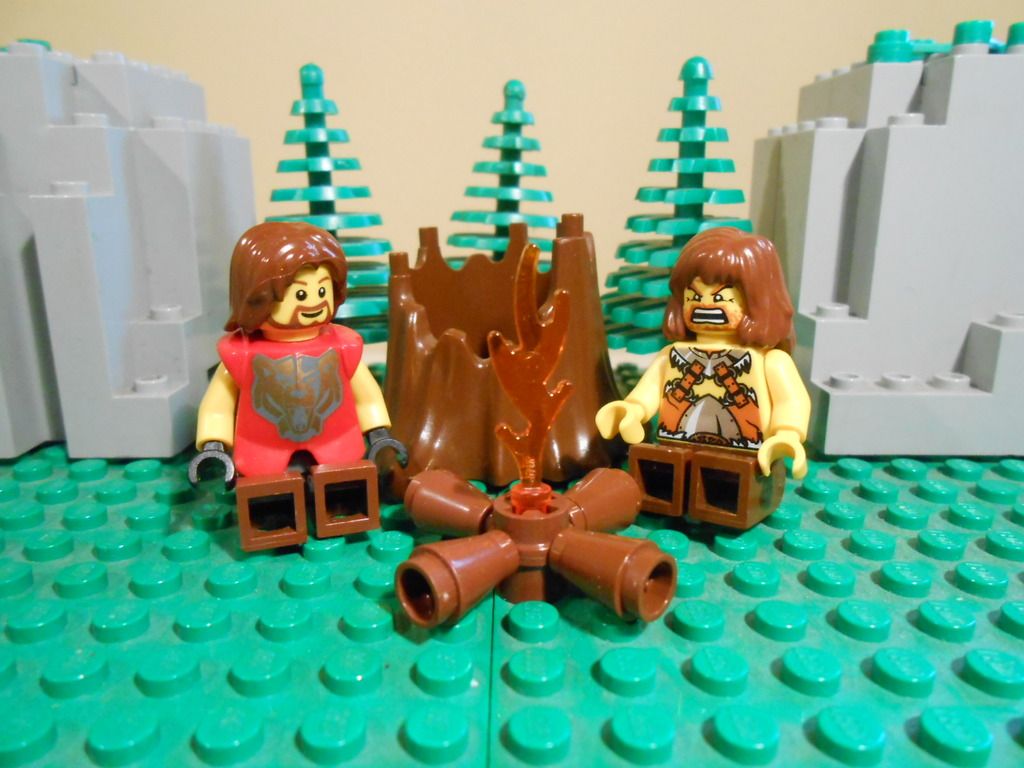 Thorbern: 'The townsfolk of Nifflewar have been escorted to safety just in the nick of time.'
Wulfgar: 'Aye - Nifflewar may have fallen, but only temporarily! I vow to take it back and cut down any grizzly that stands against me!'
Thorbern: 'Where do you think they will go next? Utgart or Swäla?'
Wulfgar: 'Swäla... Swäla is no more, Imperial. Not that your cartographers would know.'
Thorbern: 'What happened to it?'
Wulfgar: 'The last Storsmältning claimed it...'
Fifteen years ago, in Swäla:
Wulfgar: 'Swäla was my home - a small but lively settlement where I spent my years as a young lad. It happened early spring - the grizzlies awakened sooner than expected that year. Unaware of this, the people threw a feast to celebrate the change in season. I was in the wilderness, fishing...
Wulfgar: 'That was the only reason I got spared.'
Wulfgar: 'At the time, I was unaware of the rime grizzlies - I heard stories but shrugged them off as nonsense. Walking amidst the ruins and death I was terrified and couldn't imagine what force could be responsible for that... massacre.'
Wulfgar: 'Unfortunately I found out shortly as the raiders have returned. I was rooted in place, paralyzed by fear, whimpering in the face of what I thought would be my demise. But then...'
*THUD*
Bjarn: 'Quick kid, move! It only knocked that furbag out for a little while!'
Wulfgar: 'It was a slayer that saved me - his courage stirred me from despair, and although I was still scared we managed to escape.'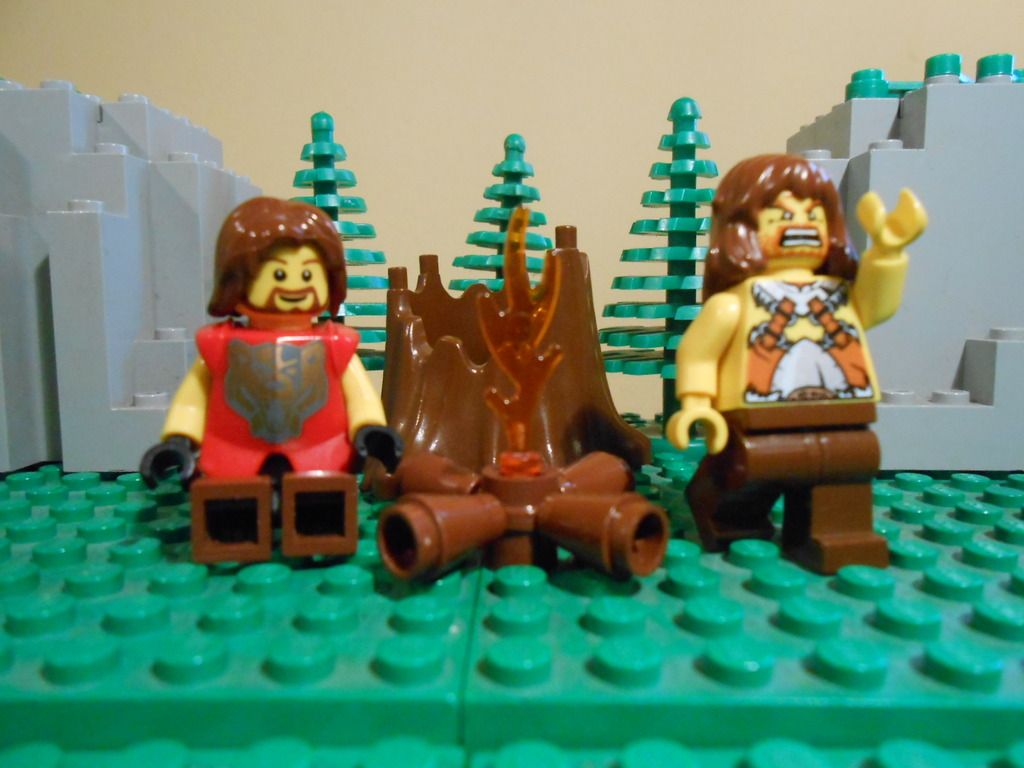 Wulfgar: 'I lost everything that day - my home, my family, my friends. It is why I have chosen to train and walk the Slayer's path, Imperial. This Storsmältning is my chance to avenge those who died at Swäla. AND AVENGED THEY SHALL BE - THIS I VOW!'
Thorbern: 'So shall it be Wulfgar. We will avenge all who fell and repel the grizzlies from the Norselands!'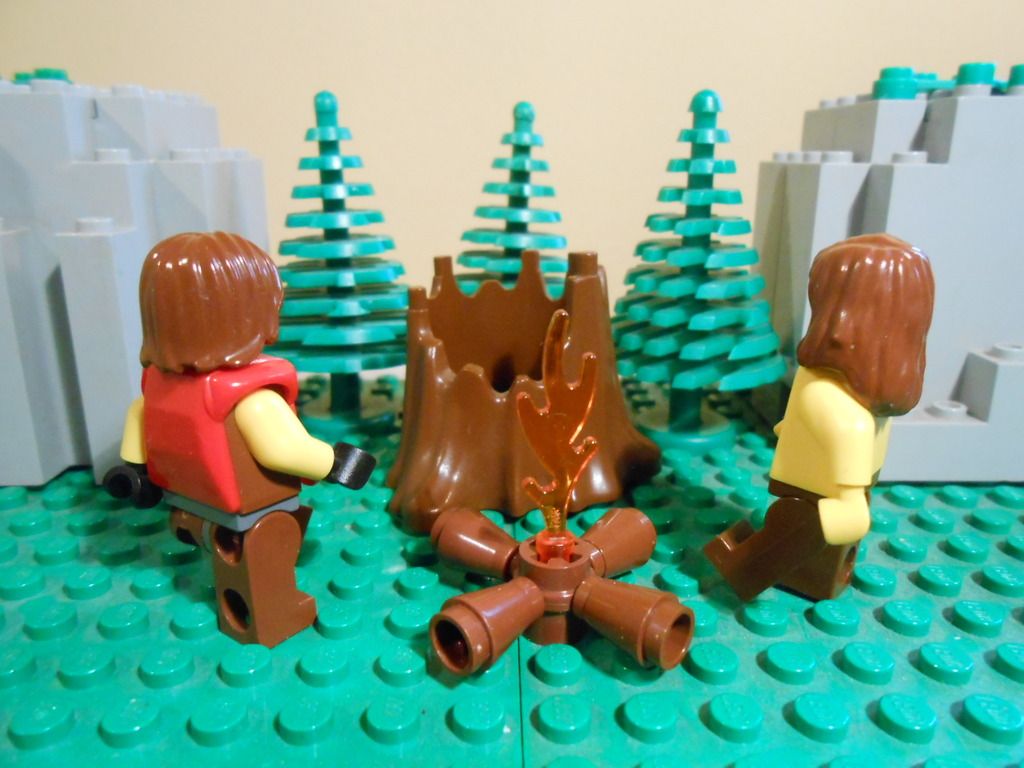 *Suddenly our heroes hear noises behind the trees...*
Blaze Ironbreaker: 'Back off ya mangy mutt!'
Thorbern: 'Blaze Ironbreaker! What are you doing up North, so far from Karak-nar?'
Blaze: 'Sorry to eavesdrop lads - me and a team of dwarves were ordered to investigate older mineshafts in the mountains when we discovered that someone expanded then since! As we followed the newly dug tunnel, the undead of all things ambushed us! Luckily we managed to seal it from our own tunnel system by accident, but that left us stranded here up North! We're trying to find our way back home, but the places is crawling with skeletons and these frozen furbeasts!'
Wulfgar: 'Undead!? That explains the grim parody of a Valkyr we just fought!'
Thorbern: 'Aye - seems like there's more to this than what we have initially thought. Blaze, the Norselands is currently besieged by rime grizzlies. As the Empire's Champion of the North, it is my duty to aid the people of this land in defending their homes. Would you help our cause?'
Blaze: 'Fair enough lads; not like we could get away without bashing the head of some monstrosity every step! Gather yer men and meet me at our settlement - we'll get one step ahead of the undead and launch a surprise attack.'