I keep going back and forth on my skeleton army, I can't decide what to go for, so I'm looking for your input.
In general, I want them to be different and unique somehow, while keeping things simple, and they should of course look good.
So far the variants I've switched between are:
'Skav' skeletons: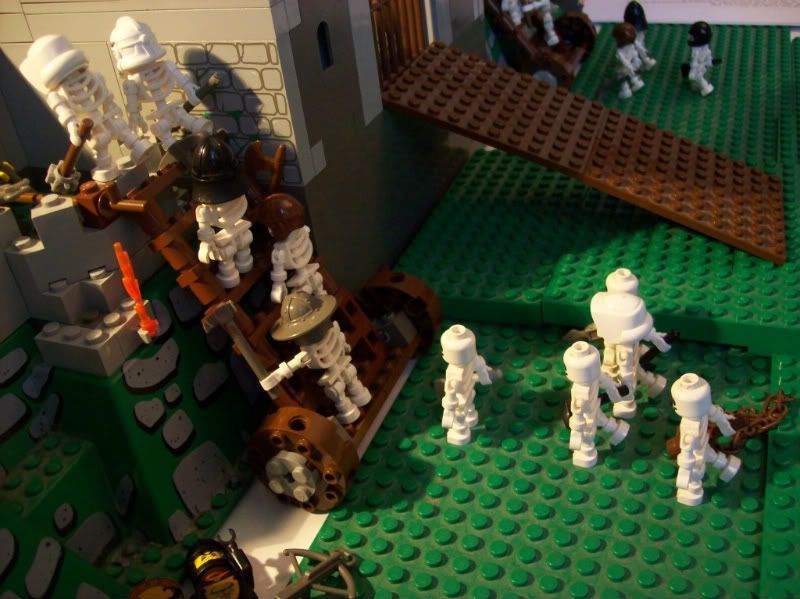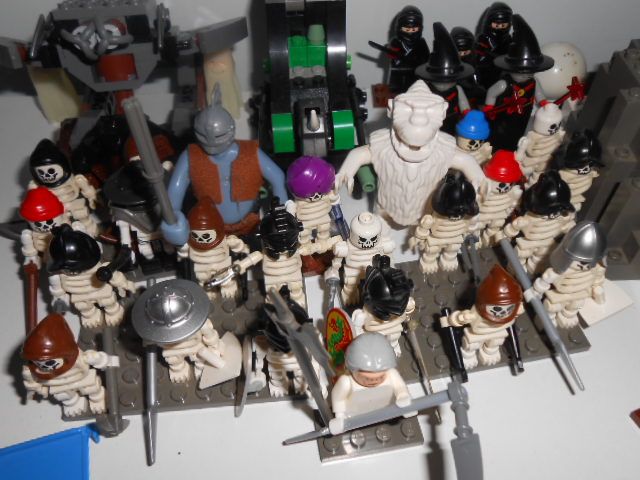 They're basically armed with whatever leftovers I have. It gives them a very 'hordy' feel but it also makes them look kinda bad, and it can get annoying when multiple ones have different weapon types.
Treat them as regular minis = it's good 'cos it's simple and I like these helmets on them in particular, but it's also kinda bland and generic, doesn't really set them apart. I'm ok with it in Zahru's battles but I feel the fantasy skeletons lend themselves more to that. Moreover most of my skeletons are the old ones with the floppy arms so you can't really pose them with weapons.
Armoured skeletons: the most threatening and my favourite design.
The obvious drawback is that it's very parts intensive.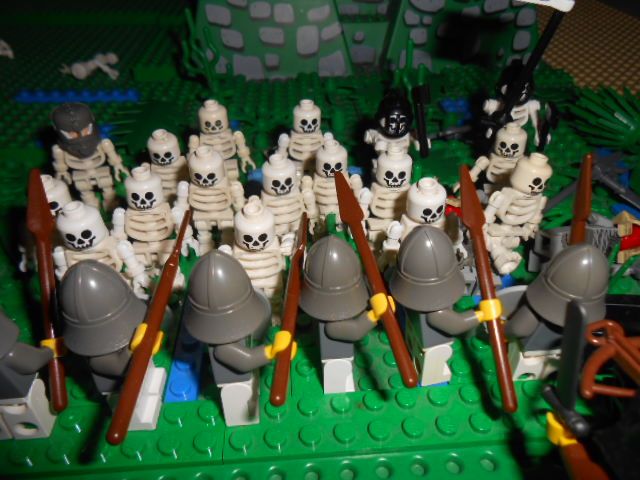 The Swarm: basically just unarmed skeletons that try to overwhelm stuff with numbers, kinda like a bigger version of Vermin Swarms. My current favourite option as it is what I went for in my current forum battle (but I overestimated their impact, lol). It looks good (at least to me), it's the cheapest option, the downside is they're weak and it's hard to justify making them stronger when they look like this. I have a decent amount (26) but not nearly the numbers they'd require to be a real threat as a swarm...
Then to set them apart I'm thinking of the following additions:
Submissive: this is already in the rules perhaps with these kind of creatures in mind so I'm willing to use this.
Arrow resistance: 1 level of deflection against arrow attacks / other small arms fire... makes sense to me that an arrow has a better chance of killing a fleshy minifigs than against a skeleton where it's more likely to just pass through the bones.
Expendable: when in a squad the skeletons are always the first to die, before anyone else takes damage.
I'd love to hear your input / suggestions if you have any.