Hi everyone I used to be a huge fan of LEGO in my younger years, a passion that was revived when I found LDD and started on this little project. Anyways these are my first MOCs featuring a Pesconian Patrol Ship:
Pesconian Patrol Ship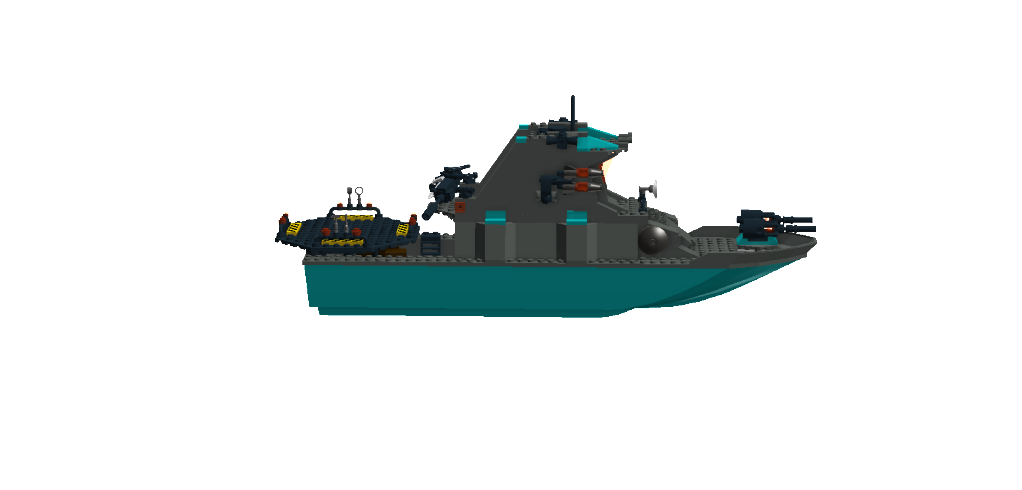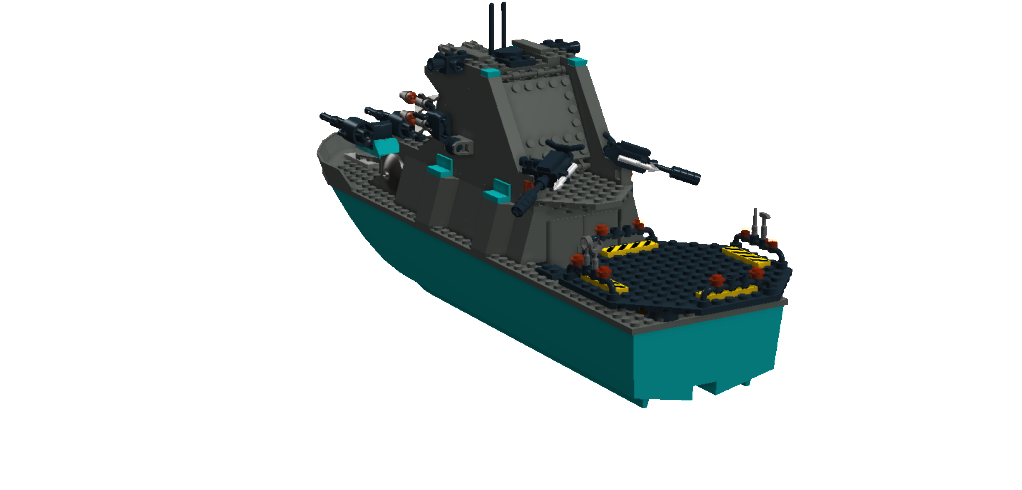 Originally the Pesconian Patrol Ships supported a light VTOL-aircraft for reconnicance and light combat support. These where however discarded when the Pesconians hardly could reach Tharaskian shores due to the Aquantian League blokade.
The Solution to Pesconian Patrol Ships being easy prey for the strong and predatory Aquantian League submersive-navy was the devlopment of the Pesconian Light Naval Mech aswell as upgraded under-water weapons for the marines onboard.
Pesconian Light Naval Mech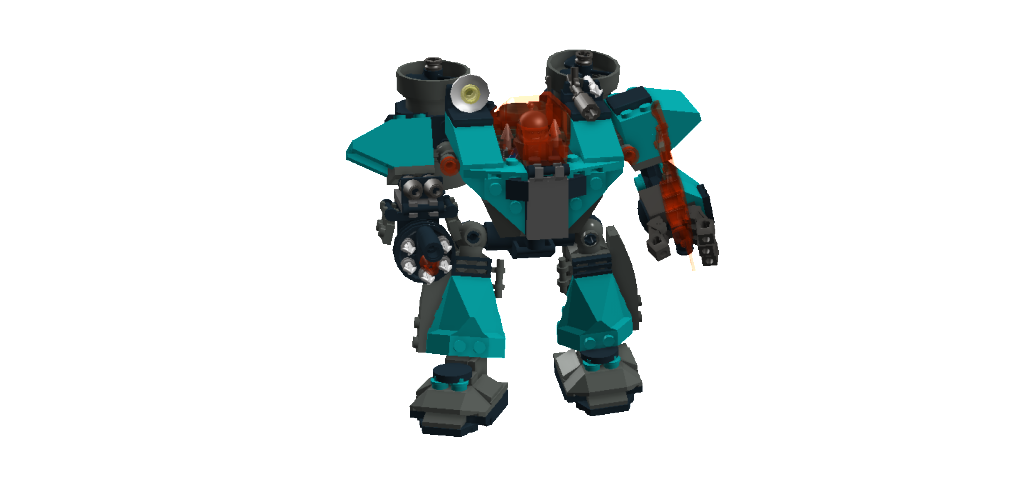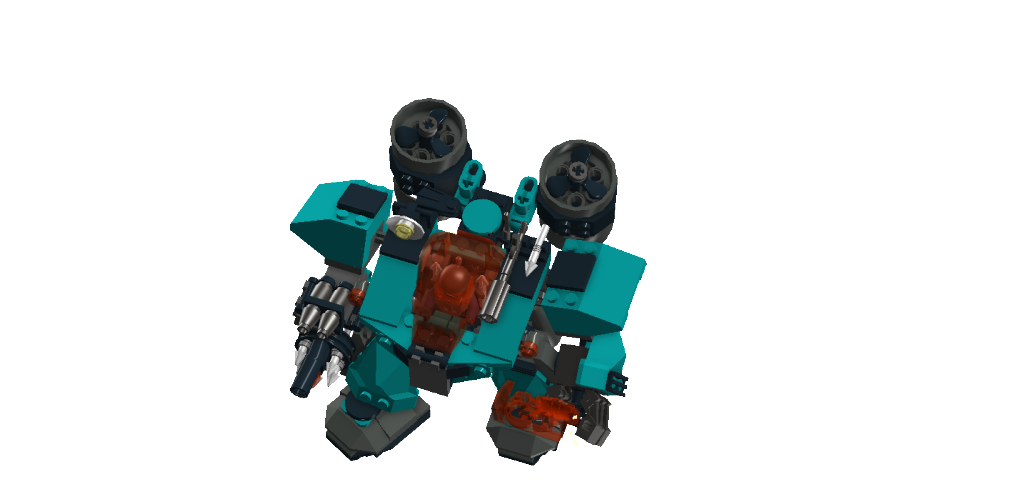 The Pesconian Light Naval Mech has been specifically designed for fighting both under water and on land, making it perfect for not only spearheading landfall and securing a beach foothold but also as a close-support for the navy against attacks from submarine-crafts.
It carries a rapid-fiering harpoon gun that also has an integrated lance-gun aswell as mounting two torpedoes. This coupled with its energy-sword makes gives it both strong mid to close-range fire aswell as the ability to simply cleave through enemy vehicles and shields flooding them instantly.
The Mech also caries all the wargear required for its marine pilot to function at full combat capacity in case he need to leave his vehicle.
The crew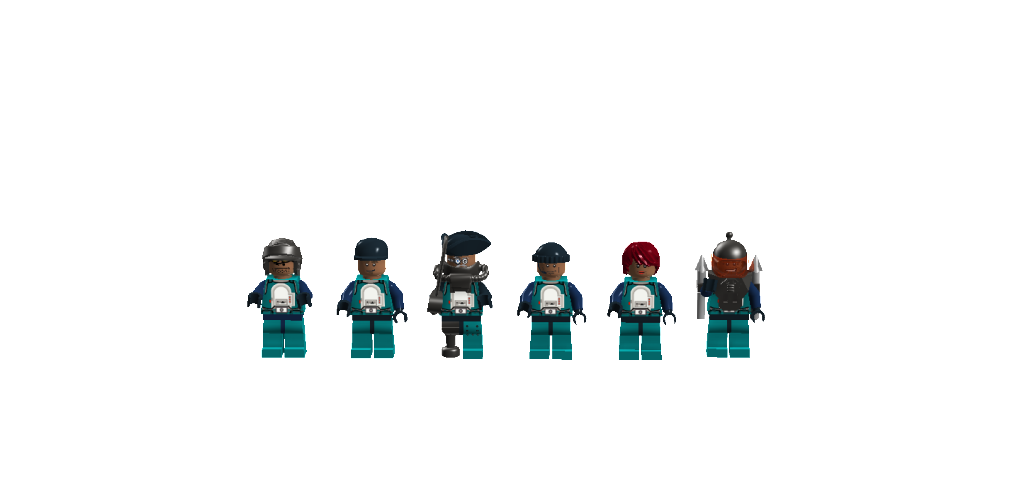 The crew consists of one captian, one hand aswell as four marines of wich one operates the mech.
The under water combat force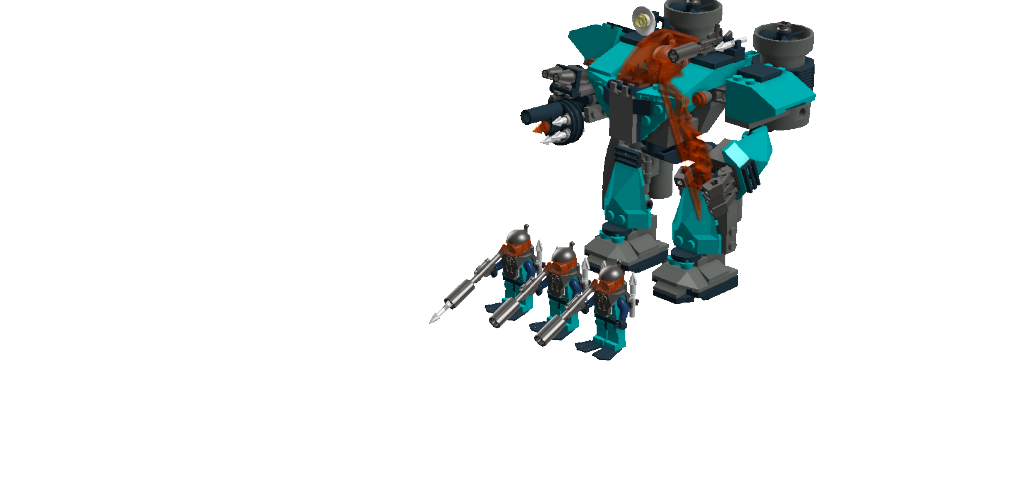 All marines are trained in warfare under the surface aswell as on land, the dual-purpose lance-gun is a fairly new weapon that quickly became standard for these elite troopers. It can either fire a heavy harpoon or in its normal fiering-mode lash out conventional lance-beams.
Additional pics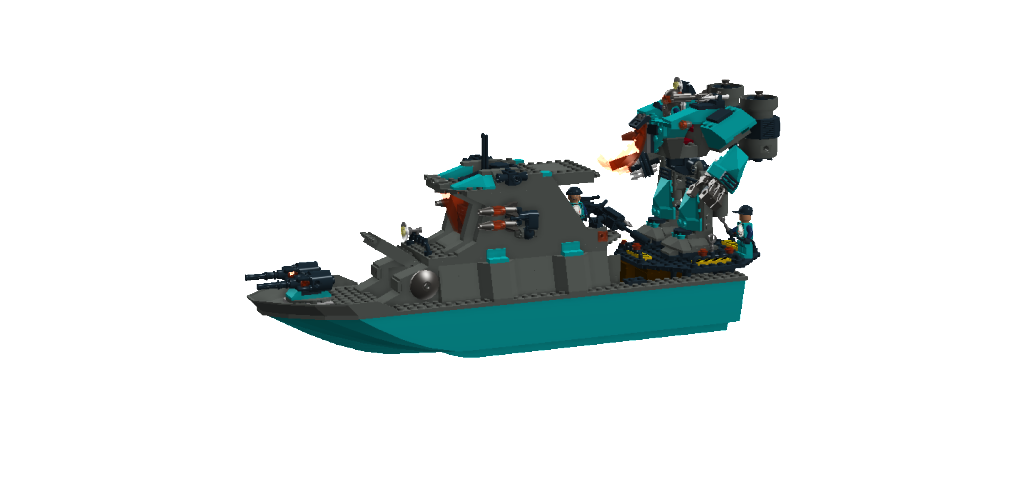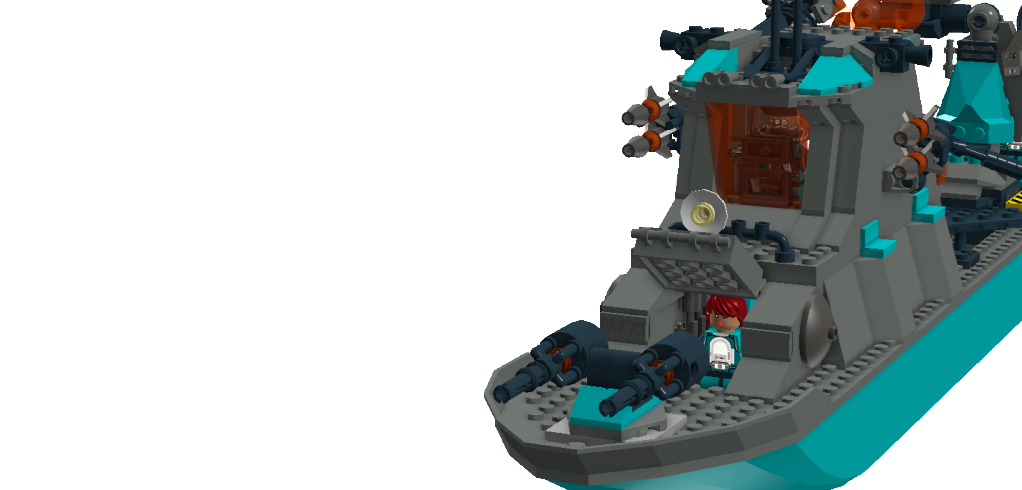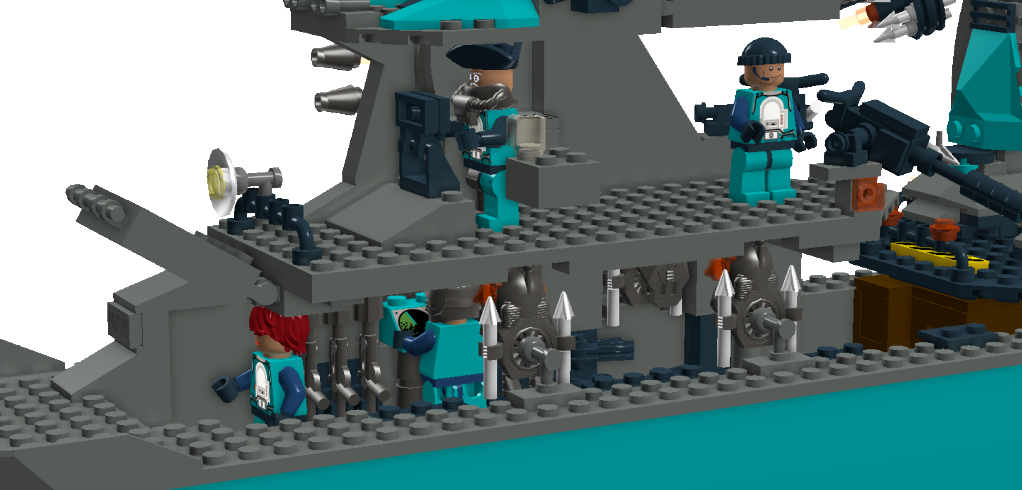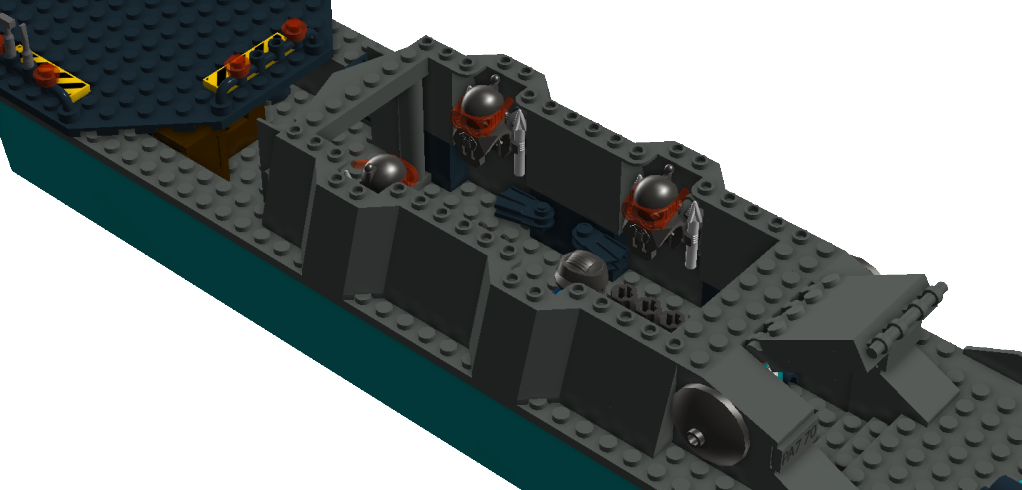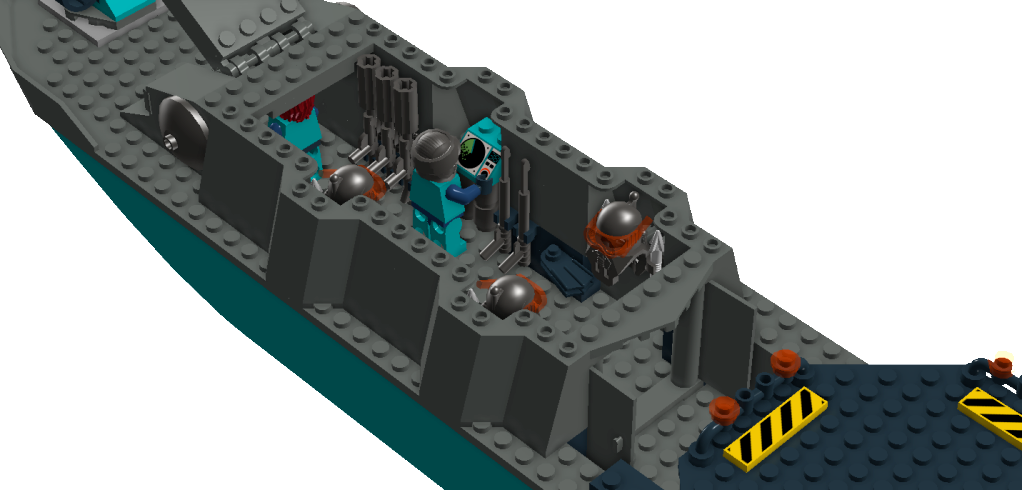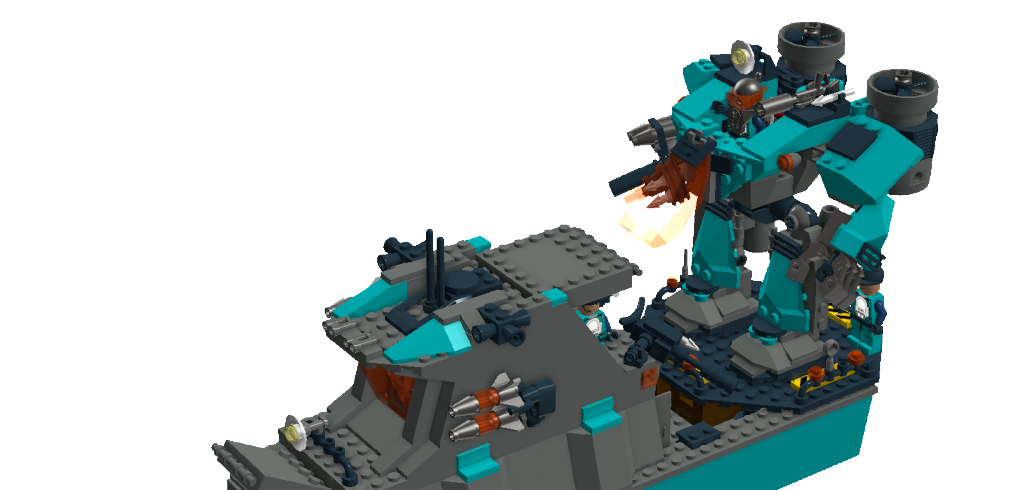 Well thats it for now! I am curently working on a Hunter-Submarine of the Aquantian League that I intend to get up in this thread in the future