Somebody make this Zebra's rank.
Posts: 992
Joined: Wed Jul 27, 2016 8:46 am
This last one is my personal favourite
---
all I have is anthrax and rage

Posts: 1007
Joined: Fri Dec 16, 2011 10:49 am
Location: Uganda
Might as well make this a thread for everyone. I'll delete my old one
The Gold sector is such a clusterfuck that even I have trouble keeping it straight all the time, I got thinking it's funny that the Syndikat Pirates are the same Color as the Zagorian Systems Conglomerate army, and seeing as I'm writing a soap/campaign that see's the USA helping the latter against the former.. it'd be funny to make stupid posters from the USA's point of view for Operation Harvest Red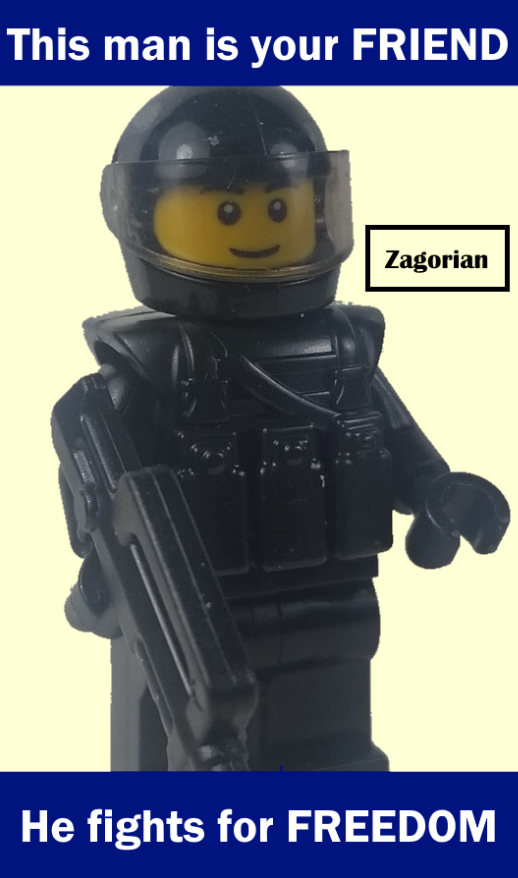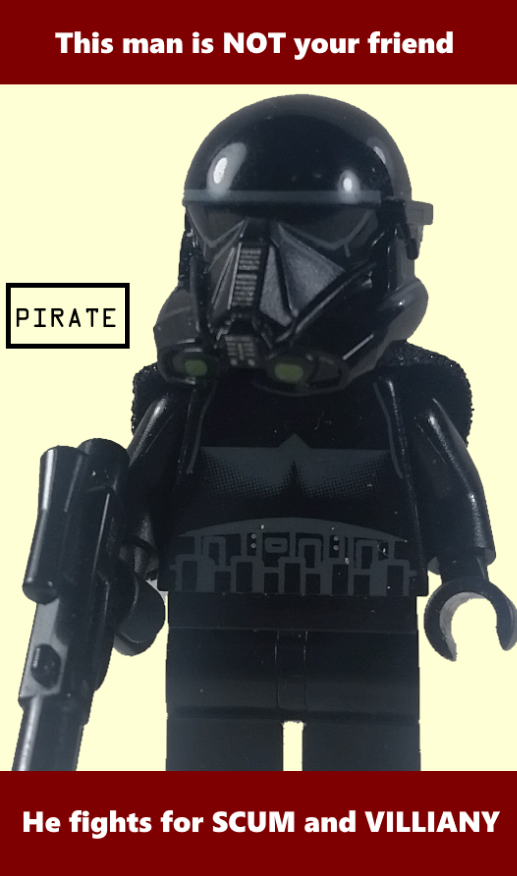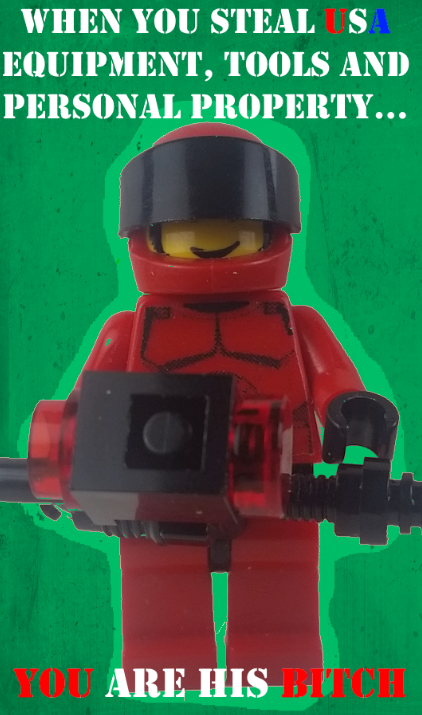 Not something I'd be willing to spend hours trying to fit into multiple scenes, but it's possible to ghetto-shop it into a pre-existing soap, too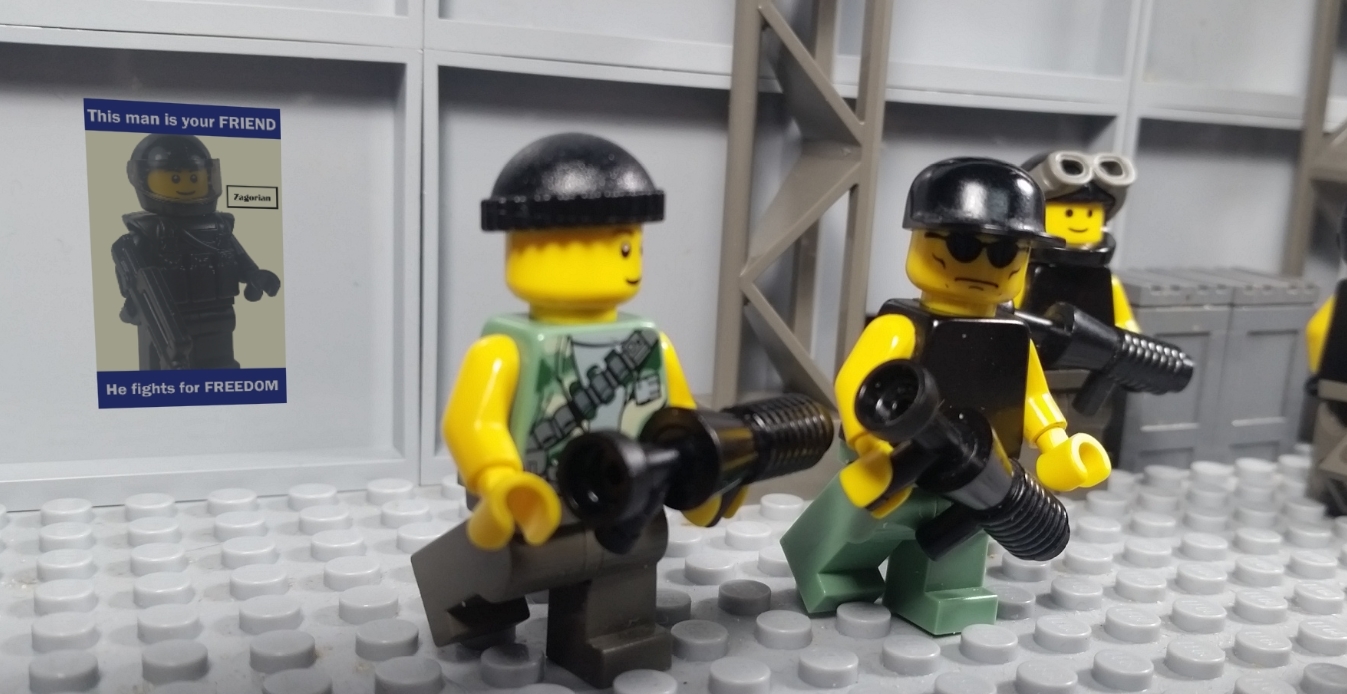 ---
Somebody make this Zebra's rank.
Posts: 992
Joined: Wed Jul 27, 2016 8:46 am
Identification cards are a cool idea but I doubt many minifigs care about "freedom" whatever that is
---
all I have is anthrax and rage

Posts: 1007
Joined: Fri Dec 16, 2011 10:49 am
Location: Uganda
you sound like a COMMUNIST
---
Somebody make this Zebra's rank.
Posts: 992
Joined: Wed Jul 27, 2016 8:46 am
comm-unist?

is that some kinda television company trying to unite all the others?
---
Has anyone ever used those holes before?

Posts: 4704
Joined: Sun Dec 30, 2007 4:41 pm
Location: Boston
I might be signing up for a comm-unist tv streaming channel soon, because Comcast has failed me for the last time.
---