This isn't so much a full battle report as a before/after, but...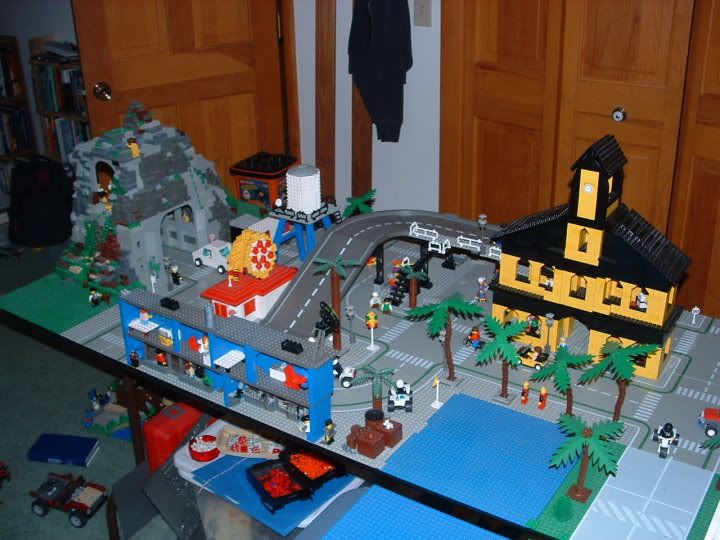 The city of Mt. Brick.
Another view of the city
A number of shady characters roam the streets of Mt. Brick, such as:
Hooligans
The Mafia, who run Mafioso's Pizza and the corner gun stand.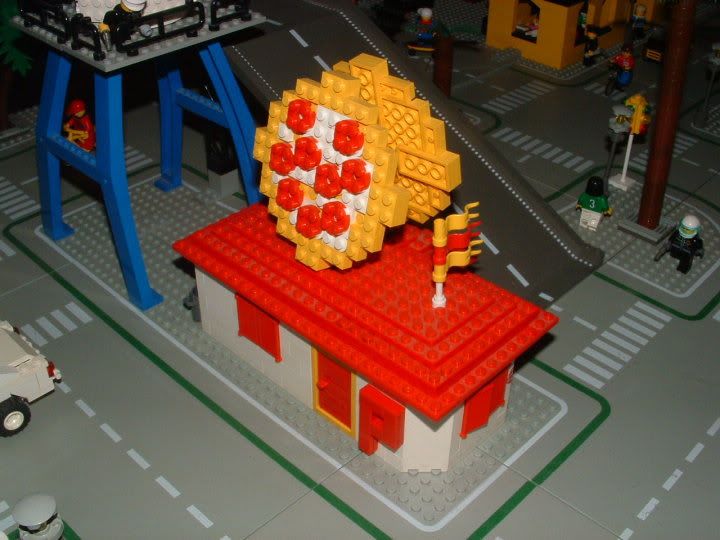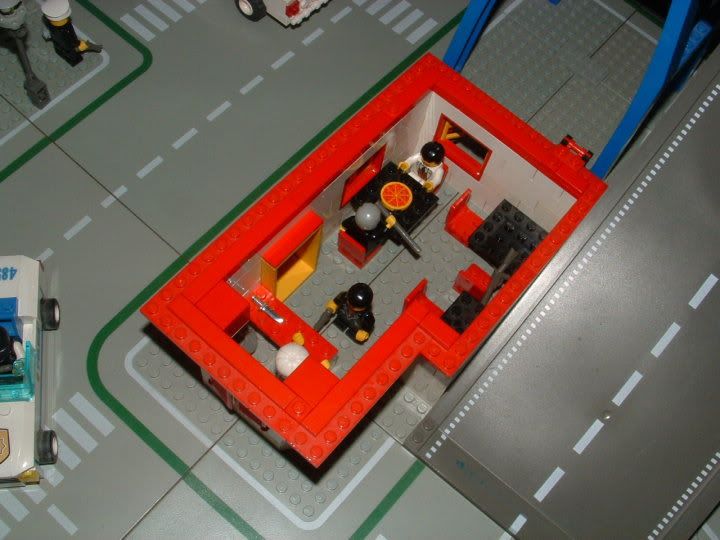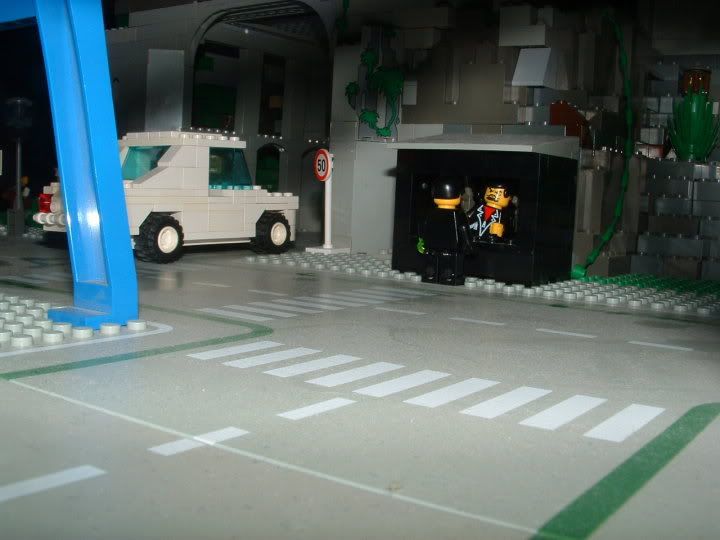 Crooked cops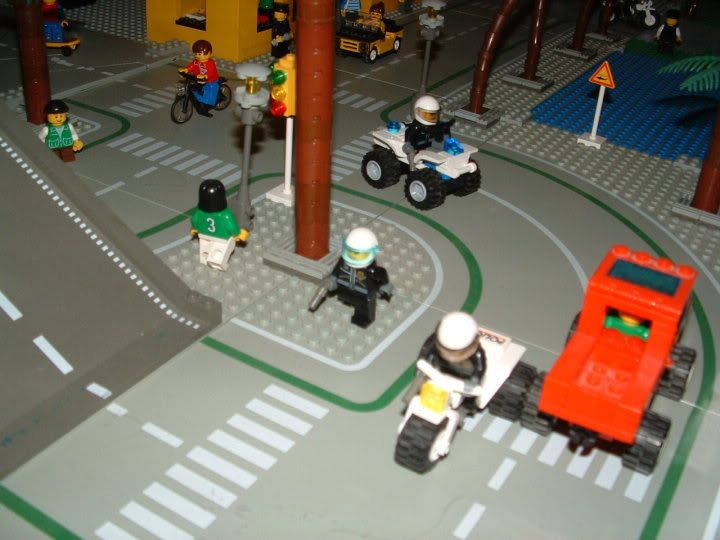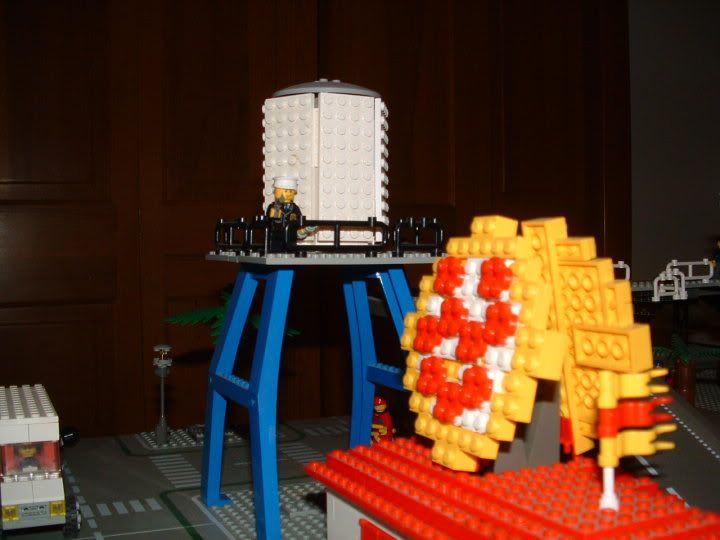 Crooked politicians, peering out the window of City Hall. (City Hall comes equipped with a secret sniper loft in the clock tower.)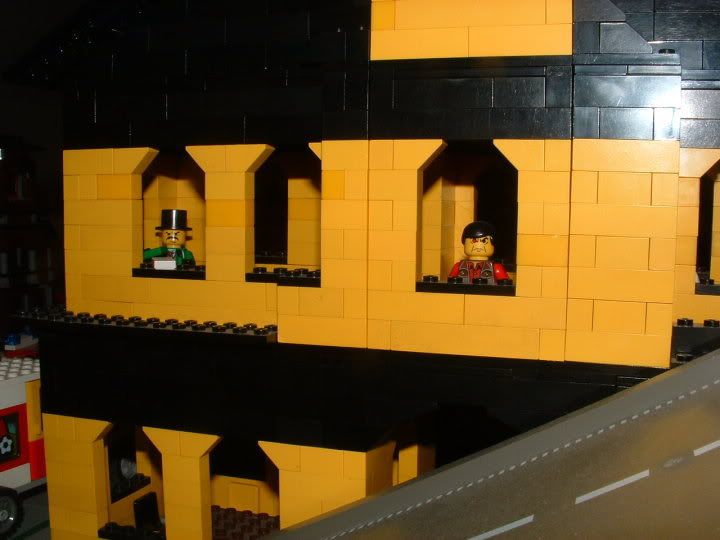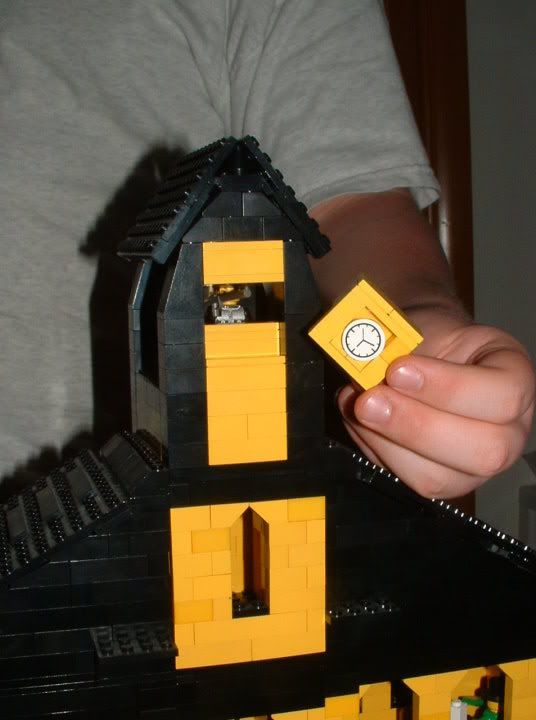 Jeff the Girl, an immortal character of ambiguous gender who's stumbled upon a secret knife storehouse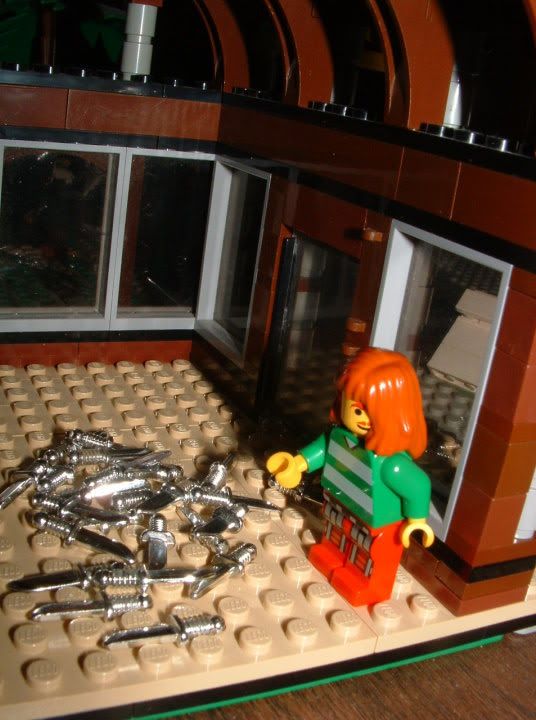 And last but not least, the Plainface Cultists, chanting deep in the bowels of Mt. Brick itself. The cultists abhor facial diversity, choosing instead to express themselves through headgear.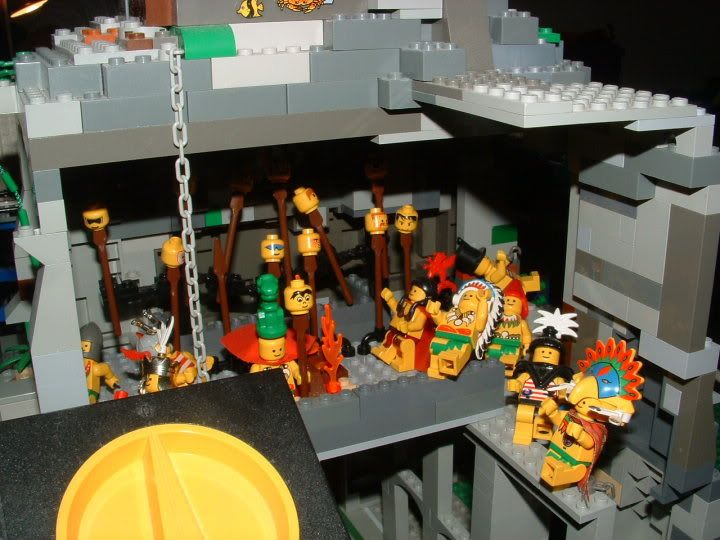 This battle was the story of the cultist uprising. I played the Plainfaces and my brother played the townspeople. The cultists had the ability to resurrect townspeople corpses, replacing the heads with a smiley heads.
I should have taken more/better photos of the battle itself, but here's what I do have: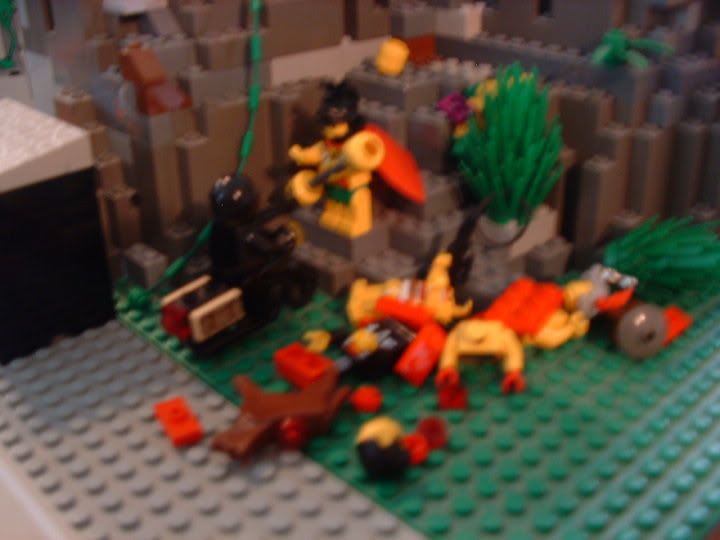 The Plainface Patriarch dukes it out with Biker Bob on the side of the mountain, alongside a pile of corpses.
Massive carnage in front of the mountain. My brother attempted to block the entrance to the lower cave by parking a bus in front of it, but cultists pushed the bus over and it eventually caught fire.
Cultists swarm one of the crooked cops.
Anyway, to make a long story short...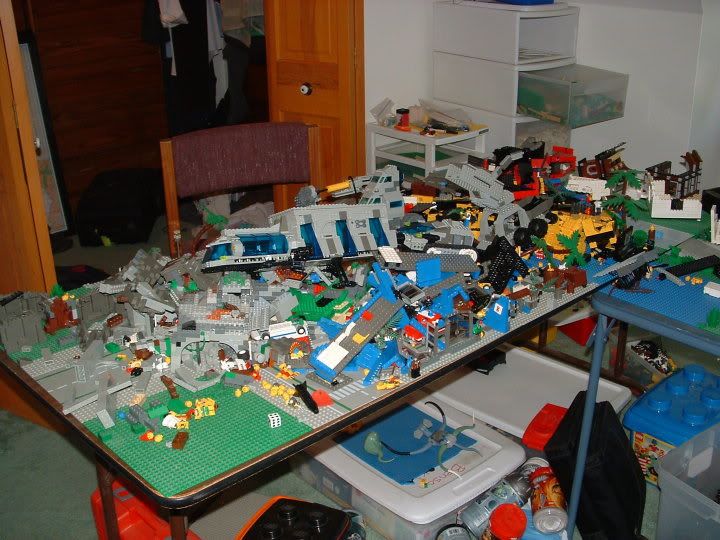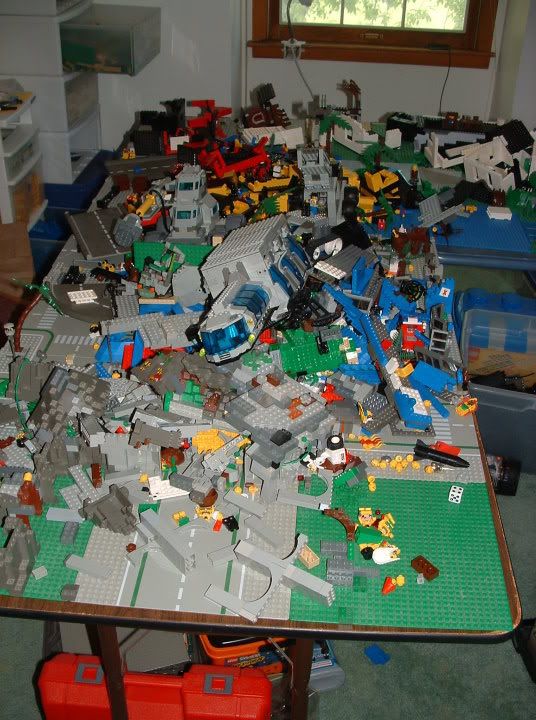 Some sweet but tragically un-photographed moments:
-The half-Megablok, half-LEGO Ninja character seen above (on a skateboard) sacrificed himself, slicing the pylons of the overpass with his katana, causing it to come crashing down on both he and a number of cultists, including the Patriarch.
-The townspeople, in a strategic maneuver, destroyed the water tower, causing water to wash over the battlefield (which, in the end, served no purpose aside from awesomeness).
-Ten cultists gathered around the wharf and began chanting, which eventually summoned their giant robot. To their dismay, the robot fell in love with a beautiful woman and carried her to the top of City Hall, King Kong-style, only to have City Hall blown up by some demolitions experts.
In the end, the town was destroyed by the StarGeezers, a spacefacing race of old men who scour the galaxy for laxatives to consume and hooligans to exterminate. Those are their vehicles on top of the rubble in the final photos.