The King's Council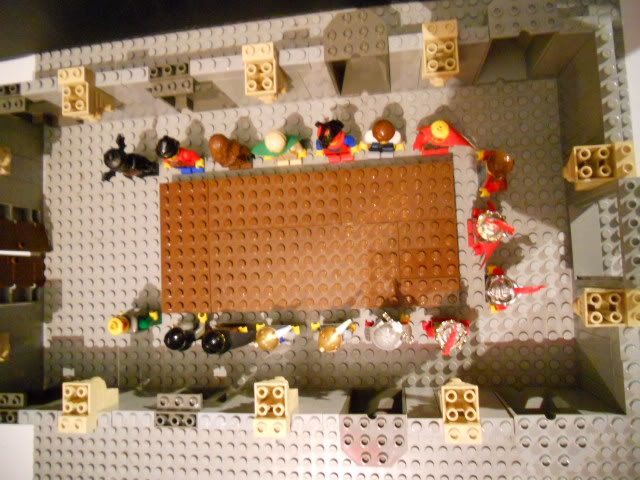 Following the recent crisis, the King called together his war council.
King: "I greet you all to this council of war. I'm glad to see everyone managed to make it in time, except for General Marnix of the Bulls, who is dealing with problems in his region, as we all now."
"We are joined today by Sir Garth of the Dragon Order and Sir Xalen of the Crimson Knights. Both knights caught Kerrat's new political leader, Junatan, consorting with Phineus to stage an invasion of our lands! Garth and Xalen tried to kill the miscreants, but sadly failed, and since they had no evidence of Junatan's scheming they were banished for what was seen as an attempt on Junatan's life. Junatan has now accused us of housing 'traitors' and declared war on us! Kerratian forces were already on our doorstep. They have occupied Starkeep after Phineus was killed and his undead abandoned the fortress. Kerratian forces have also swarmed over the pass at Riverbreed."
The King looked at the representatives of the Water Demons, Fishstache and Fat Olaf.
"Your men travel faster than any other, general. Will you take the honour of being the first to meet the Kerratians in battle?"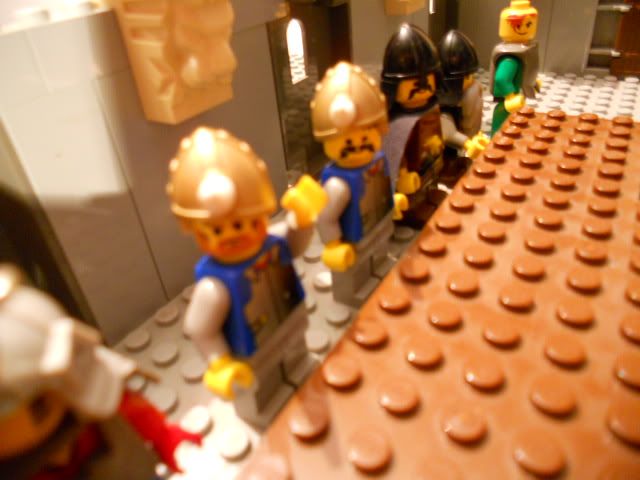 "With pleasure, great king!"
King: "Though Phineus was reportedly killed, I'm certain evil still lies within his Black Citadel. We must make sure no necromancer will be able to raise an army from the many dead this war will no doubt cause. The Dwellers are the only ones who could make it across the passes unseen, so I'm sending you to contain the threat, with a small force of auxiliary troops. Do not assault the Black Citadel, just make sure nothing - alive or otherwise - gets out! Since you'll be stuck behind enemy lines you'll have to raid Kerrat's supply wagons for goods."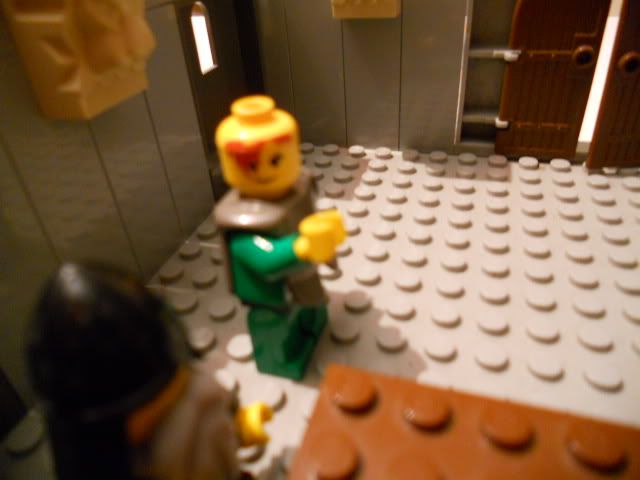 "Since this is the most perilous task of them all, I will send Sir Garth with you, as leader of the expedition. He has experience fighting the undead."
"I sure do! Phineus attacked many villages in Kerrat before coming here... no doubt with Junatan's permission!"
"My wife, Queen Lara, will continue to lead the Magus Guild. The Magus Guild will work together with the Hitokiri to trace and eliminate Falx portals... we cannot allow them to build a proper portal-fortress or we may be overwhelmed!"
"We can't expect things to go our way on every front. The Marshal and I will command the Bloodguard as a reserve. We will also ensure the capital doesn't fall."
"To better defend our lands, the Urban Guard is being expanded under the supervision of Uncle Patch, and the Scallywags are also being rallied. My sons will take command of the garrisons and take over administrative duties."
"Milord, since the noble bloodline of our order died out we've been without a real general. Who shall lead the Golden Lions in this war?"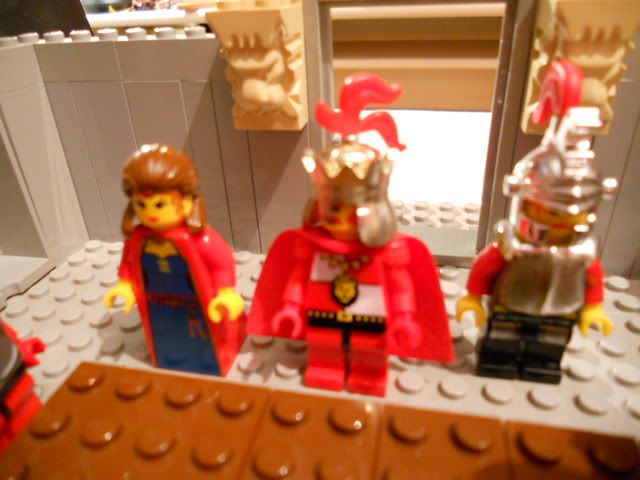 "Ah, I kept that as a surprise, didn't I? In times of war it is important to keep everyone's spirits up. Look, and you will see the return of a long gone, thought lost friend!"
The doors were suddenly flung open by slender, armoured knights. Everyone turned their attention to the entrance.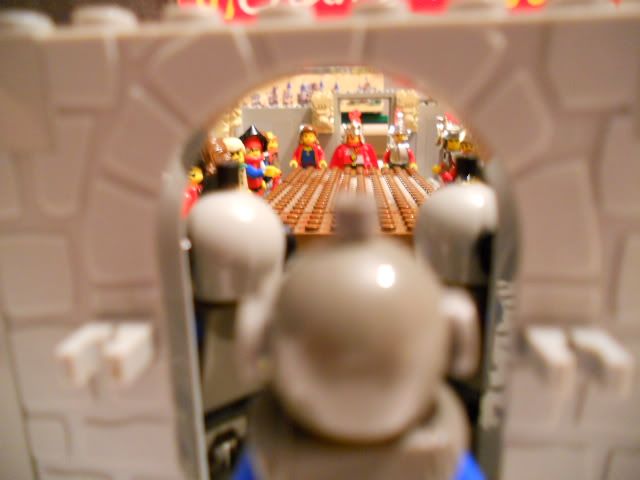 Through the middle stepped a man encased in grey armour, but he held his visor down as he stepped into the room as if to keep up the suspense.
However, when he entered the council chamber, he raised his visor, and the few who recognized him gasped for air, Queen Lara amongst them.
Lara: "I thought you dead!"
Cales: "Almost, your grace. I got separated from my men when the Bulls forced their way into Imperial lands. I was lost in the woods, hunted like a dog by the Bulls and other nameless horrors... When I finally made it back across the pass, I came straight to the capital, and am now ready to serve again."
King: "Sir Cales will lead the Golden Lions East, over the ruined fortress of Riverbreed, and then turn back West and attack Starkeep from the rear. Hopefully, the Kerratians will not expect that. If we can secure Starkeep and rebuild Riverbreed, our borders will be secured, and Kerrat will have to abort their invasion, allowing us to focus on dealing with the Falx."
King: "You all know what to do, so go do it. May fortune favour you, but remember ability and perseverance are the most important!"
The commanders then started to leave the room, except for Xalen who, unnoticed, it seemed, made his way over to the King when he beckoned him to come.
"Sir Xalen, finally, I have a mission for you. You seem like the ideal person for this job to me. I have no quarrel with the Bulls and don't desire them as my enemy, but this 'Valarius' has betrayed me! Not only did he give up the defence of the border, he destabilized the entire Bull region with his so-called 'religious revolution' and split my forces there in half, forces I could have very well used in the coming conflict!"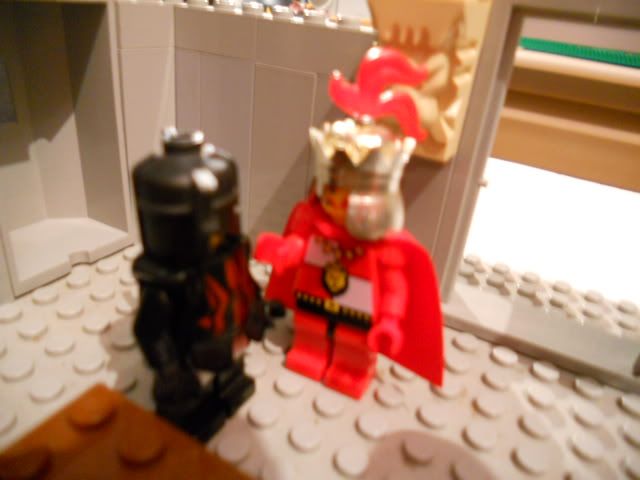 "I want you to bring me his head. Make sure he dies a gruesome death, make an example of him so everyone will know unquestionable loyalty is the only road to freedom! Hopefully that will stop the revolution and bring the Bulls into the fold again. Work together with General Marnix if you must. My estimates are that their conflict will soon reach a boiling point, so you will have to be quick. Use whatever resources you require."
Xalen: "Very well, my King. Consider his days counted."
And with that, Xalen was off, and finally the King and his Paladin bodyguard left the council room.
"Father, aren't you making a mistake by sending only one man? If we'd lend General Marnix some of our forces, he could easily crush the rebellion."
"Child, you have a lot to learn, and by my crown, I do wish you never have to rule my Kingdom. The more men I send to support Marnix, the more the fanatical Bulls will feel oppressed and the more of them will flock to Valarius. This is something the Bulls have to sort out themselves, but they are no good to me if they exhaust themselves in a religious war, so I send one man to cut the head off the snake and stop this rebellion with as little bloodshed as possible."
"I see. You really think things through, father."
"It
is
my job..."