The forces of evil gather triumphant back at the depths of Warhead's throne room.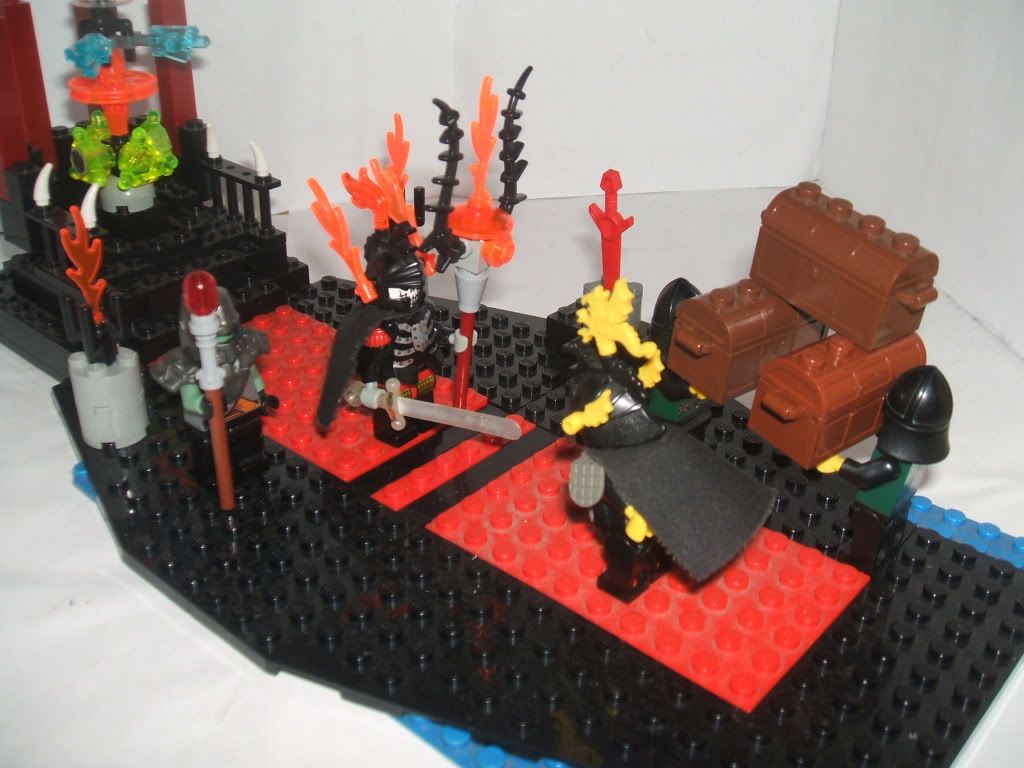 'First, let's get done with the obligatory: here's your reward, mortal lord. You fought well.'
'We Drakhirri deeply appreciate your generosity. Be sure to contact us in the future if you need some manpower.'
*sigh* 'Alright, alright, now off with thee!'
'How's the device, Warlock?'
'Fully functional Warhead. The power is ours for the ta-
*SLASH!*
'My... my staff! B-but why?'
'Just a necessary safety measure I had to take before you could do anything funny.'
'Now... let's get this started.'
*sizzles and flashes*
*
KA-BOOM
!*
'Warhead, you...'
'I FEEL PHENOMENAL!'
'THE POWER OF THE MAJISTIK RESTORED ME TO MY FORMER GLORY, BEFORE I WAS BEATEN AND WEAKENED BY ZAHRU! AND I'M EVEN MIGHTIER!'
'And what are your plans now, Warhead. Where shall we strike?'
'WE? ONLY YOU. I HAVE NO MORE INTEREST IN THIS WRETCHED LAND. NO ONE CAN CHALLENGE ME. BUT QUIT BOOTLICKING, I KNOW YOU FEEL CHEATED. BUT I HAVE A GIFT FOR YOU.'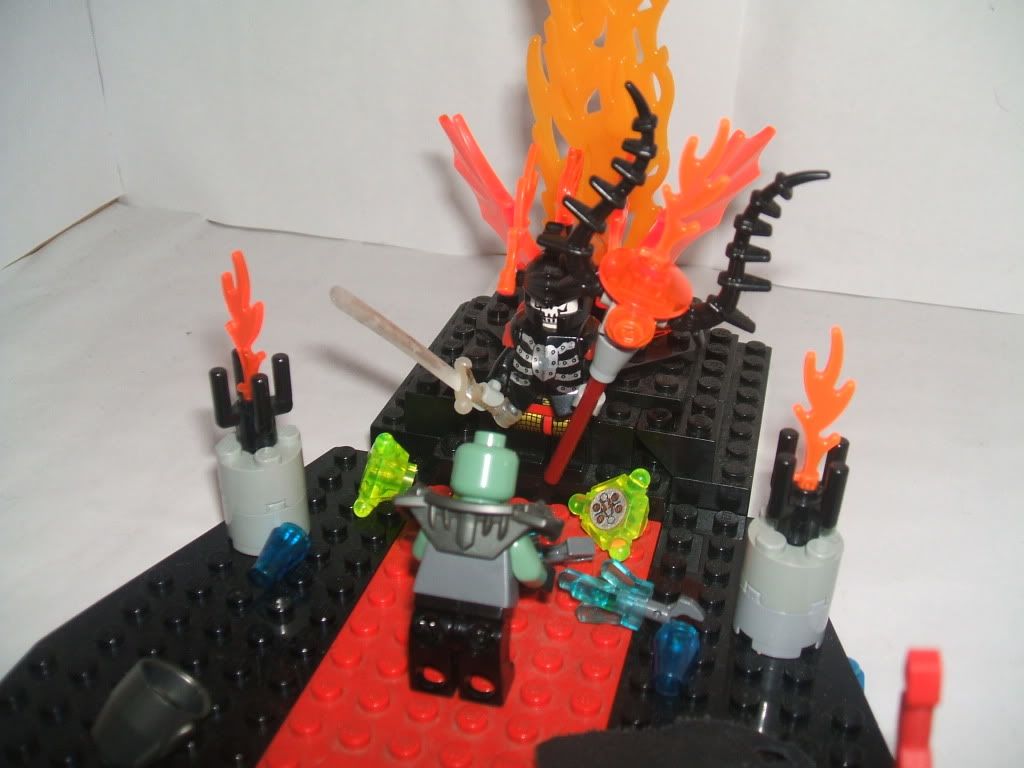 'NOW I'LL GIVE YOU THE POWER TO CONTROL THE UNDEAD FORCES, AS THEY'LL NEED A COMMANDER.'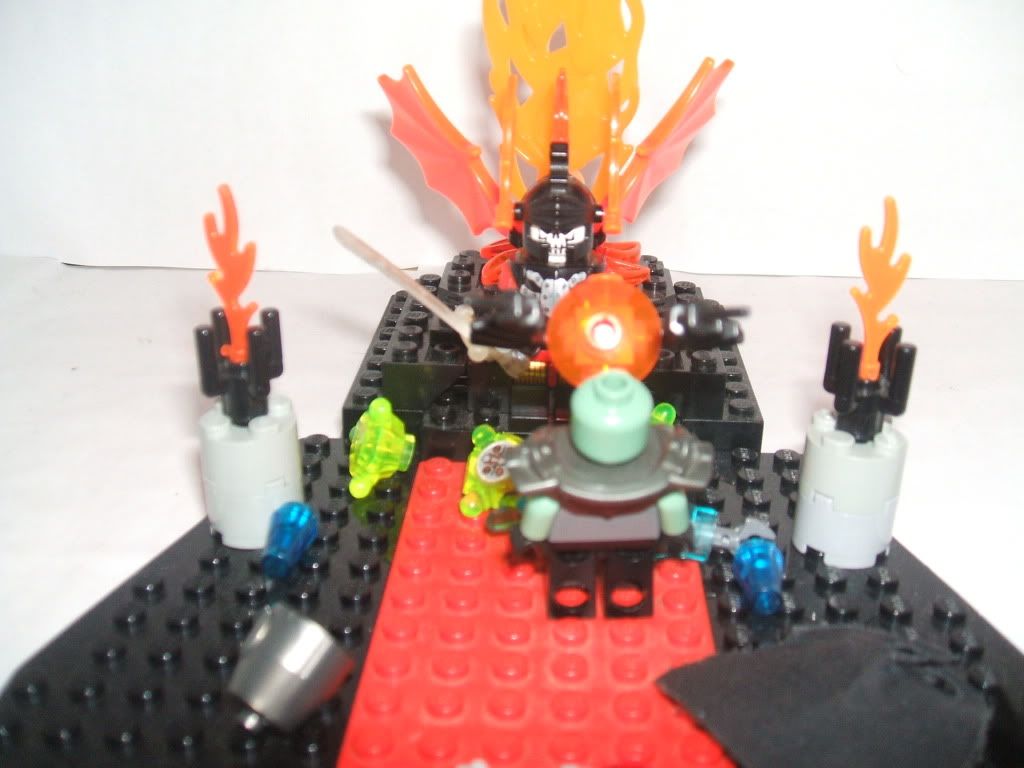 'YAAAAAAAAAAAAAAAAAAAAAAAAAAAAAGH!'
'PULL YOURSELF TOGETHER! NOW LISTEN: I AM LEAVING THIS PLANE, AS I STILL HAVE TO CARRY OUT MY ORIGINAL AGENDA. YOU WON'T GOVERN ALONE: ENTER, MY FINAL CREATION!'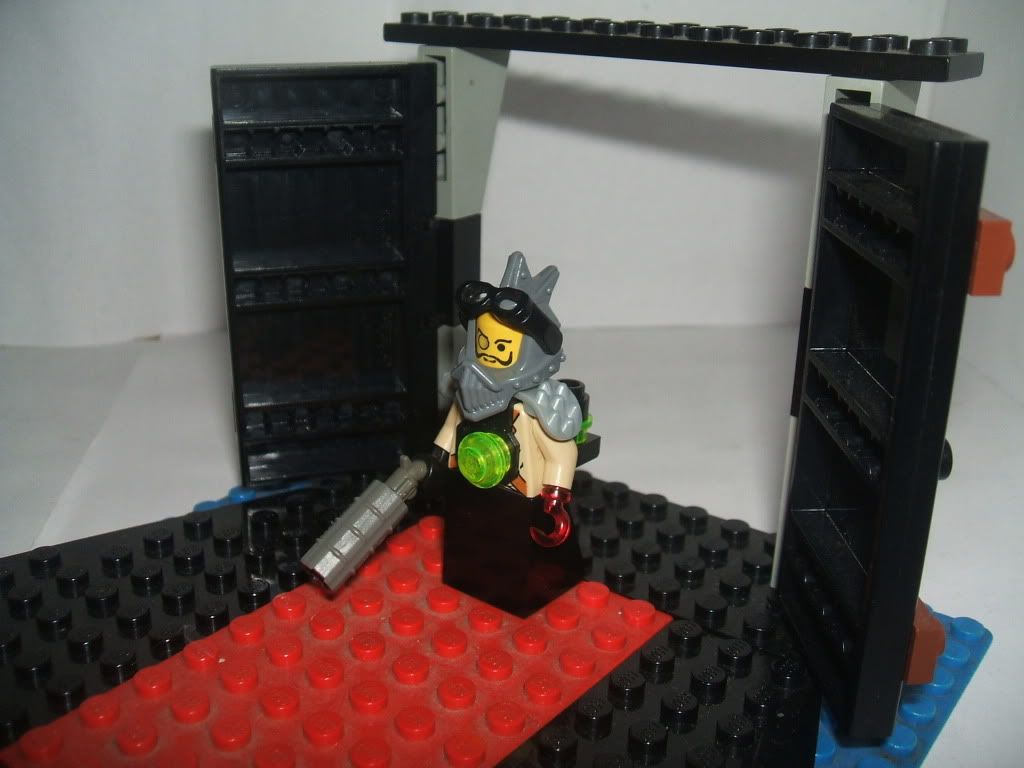 'EZRA VON BRAGSTEIN!'
'Why hello Warhead; it's good to be back... and in one piece.'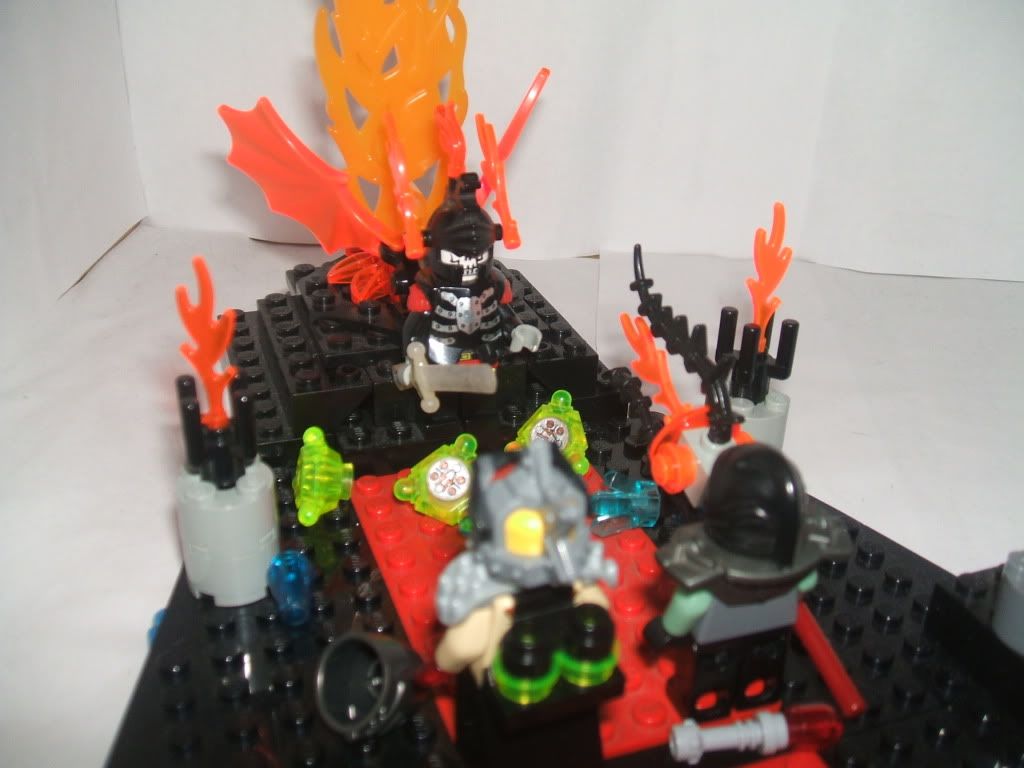 'TO REPLACE YOUR STAFF, TAKE THE STAFF OF THE UNDERWORLD. I GUESS IT'S A WORTHY SUBSTITUTE.'
'I SOWED THE SEEDS OF DESTRUCTION DURING MY REIGN, AND NOW THEY'RE RIPE AND READY TO BE HARVESTED. I SHALL RETURN EVENTUALLY; DON'T DARE TO FAIL ME.'
*flames extinguish as Warhead leaves the throne room*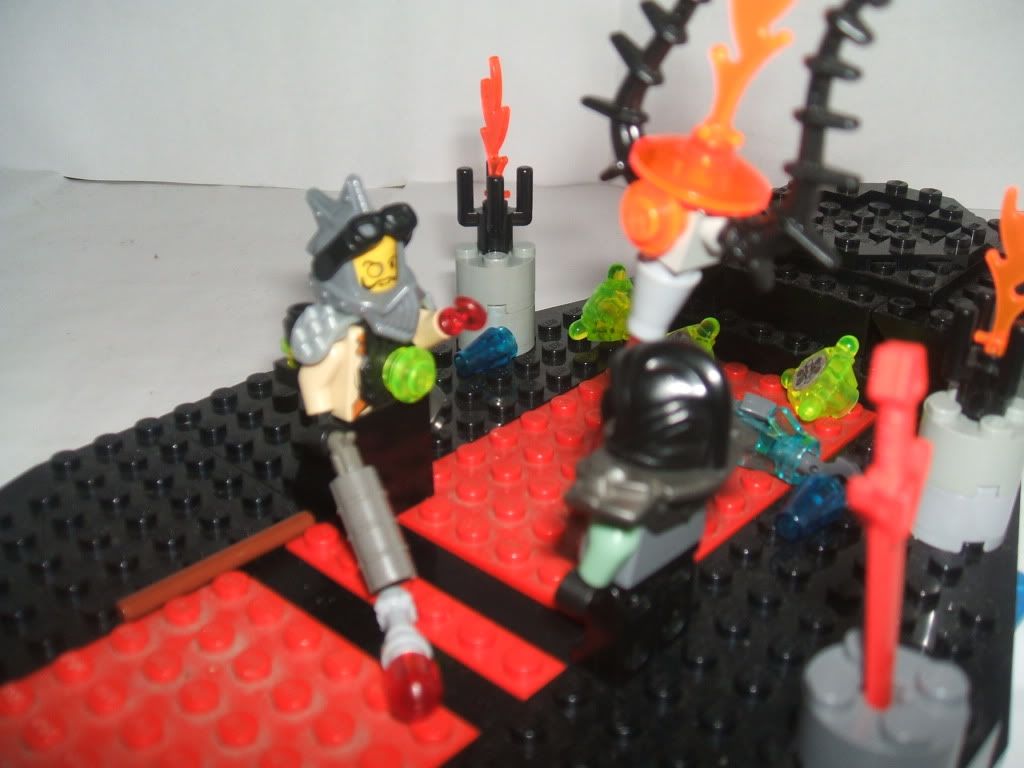 'I'm sure we'll get along well. You remind me of him in a way.'
Somewhere else...
*swooosh*
'Ugh!'
'Ouch!'
'Phew... I guess we're lucky that the waystone of the enchantress activated.'
'Were are we? Where's the fight?'
'In safety, I guess. If we compare it to the fact that we were facing the very death itself. I guess we must thank our elven ally for this.'
'It was nothing, Arthel Wolfsbane. Although...'
... I am no elf.
*gasp*
(both)'APOLLYON!'
'But how? Fabio said you died...'
'I indeed did. But I was found by an elven scouting party. They were observing our fights from the beginning. Their enchantress cleansed my soul, and gave me a second chance. For that, I swore to protect her. A task I had failed...'

'Hate to ruin it lads, but I hear danger.'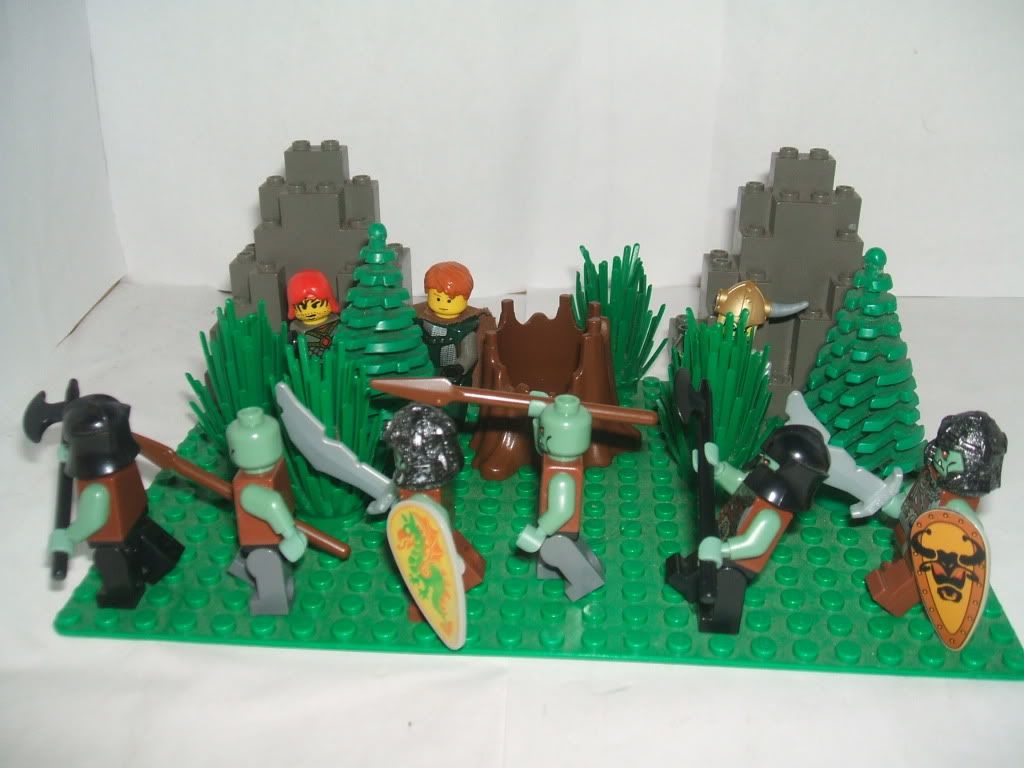 'At least we now know where we are. Deep in enemy territory. Unarmed. Swell.'
Back at the battlefield, Majisto regains consciousness and gazes over the death and destruction.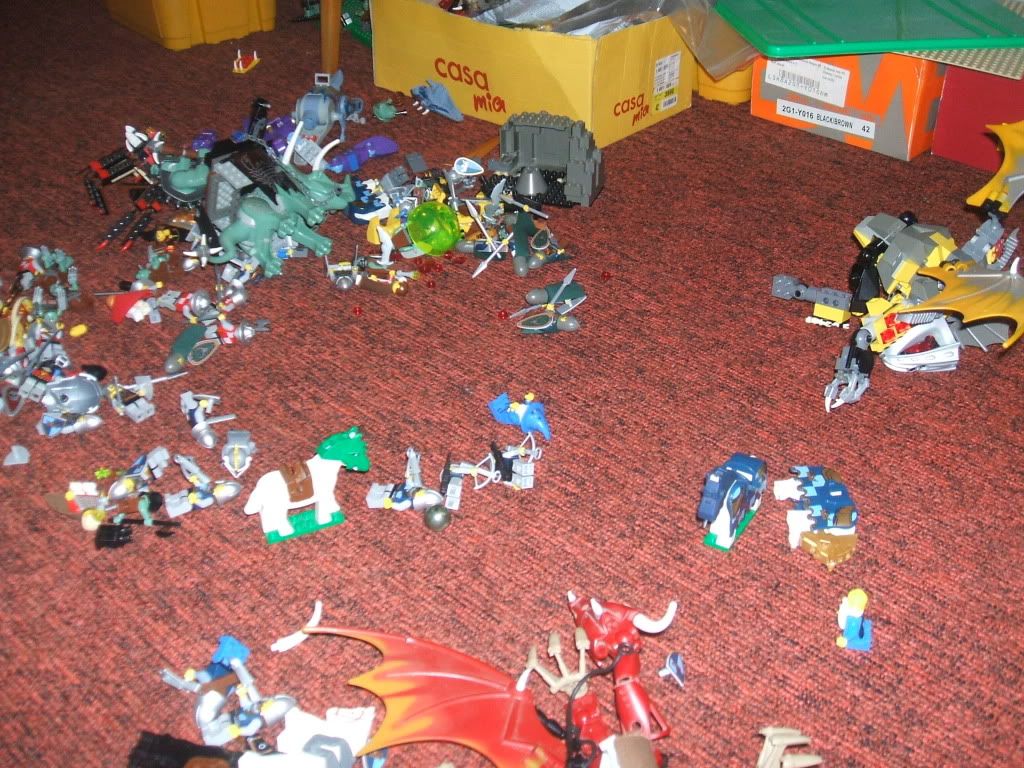 'No... no... It's all my fault.'
'Fair heroes had fallen today for the mistake of our kind. My brethren died because of our ignorance and vanity. I shall never forget you.'
'But I shall never forget our errors and mistakes... damn the neutrality! Because of our carelessness, this world which we formed to a balanced harmony now faces a threat greater than ever! We who thought of ourselves as creators, pushed this land to the brink of destruction! I must return to the capitol, and aid the Empire to my dying breath!'
Thus Majisto leaves the battlefield, carrying Niol's runesword... and so ends the Coming Storm.