So RedShirt came over today, and we had a Brikwar with Transformers. I played as the Autobots, and he Played as the Decepticons.
First, some story:
Megatron was awaiting a shipment of energon cubes to come to his secret base, when he recieved a message telling him the Space Bridge went awry-- and dumped his energon cubes at the gate of an abandoned military facility! He mobilized the Decepticons, and just as they arrived, they saw the Autobots had come there to take the energon cubes! Let the battle begin!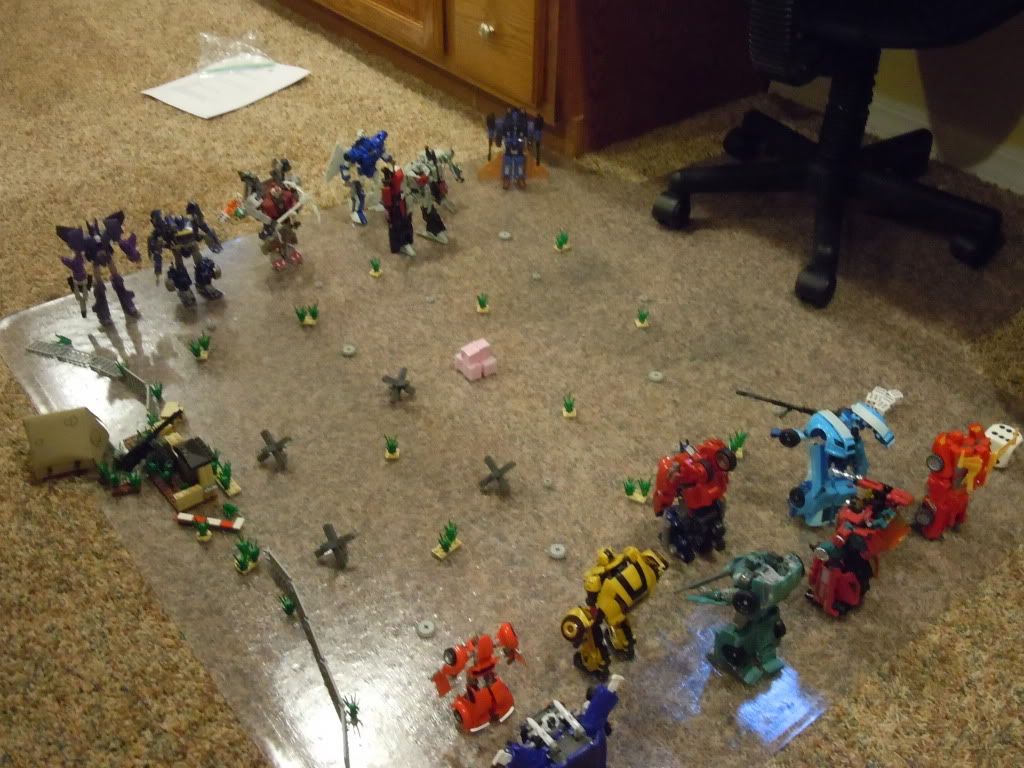 The beginning, with the Autobots on the close end of the field, and the decepticons on the other side of the field.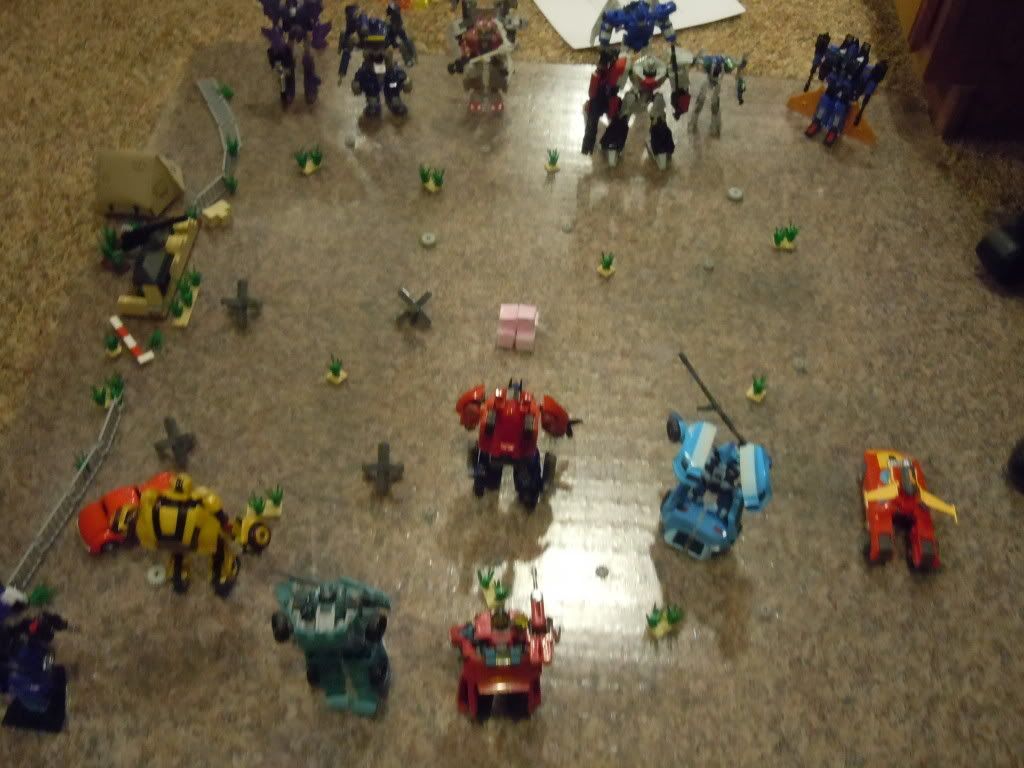 Autobots, turn 1. No combat yet, just movement.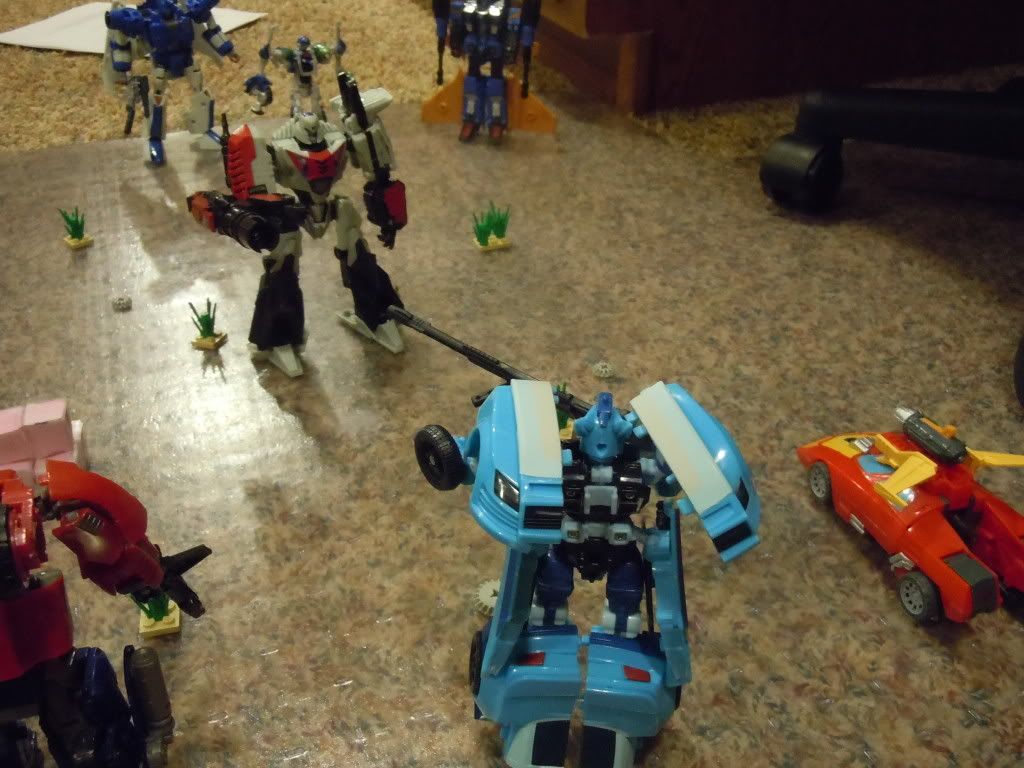 As the Decepticons moved up, Blurr used his response action to snipe Megatron, but failed to pierce his armor.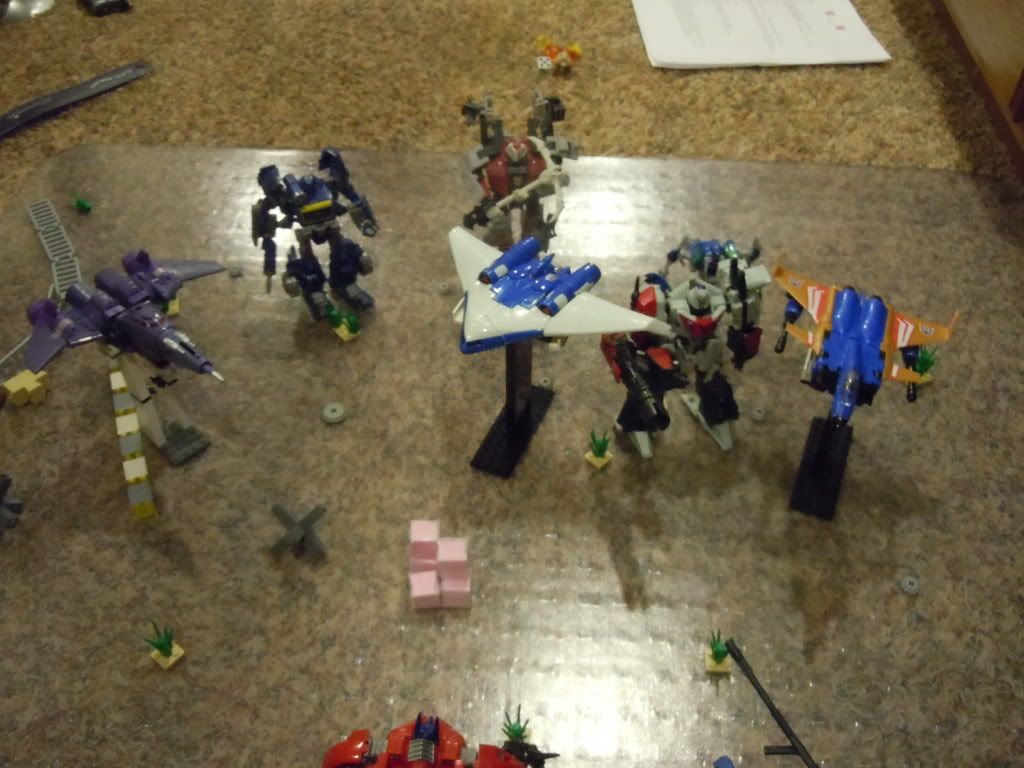 Decepticons, turn 1-The rest of the Decepticons move up, all out of range of the Autobots response fire.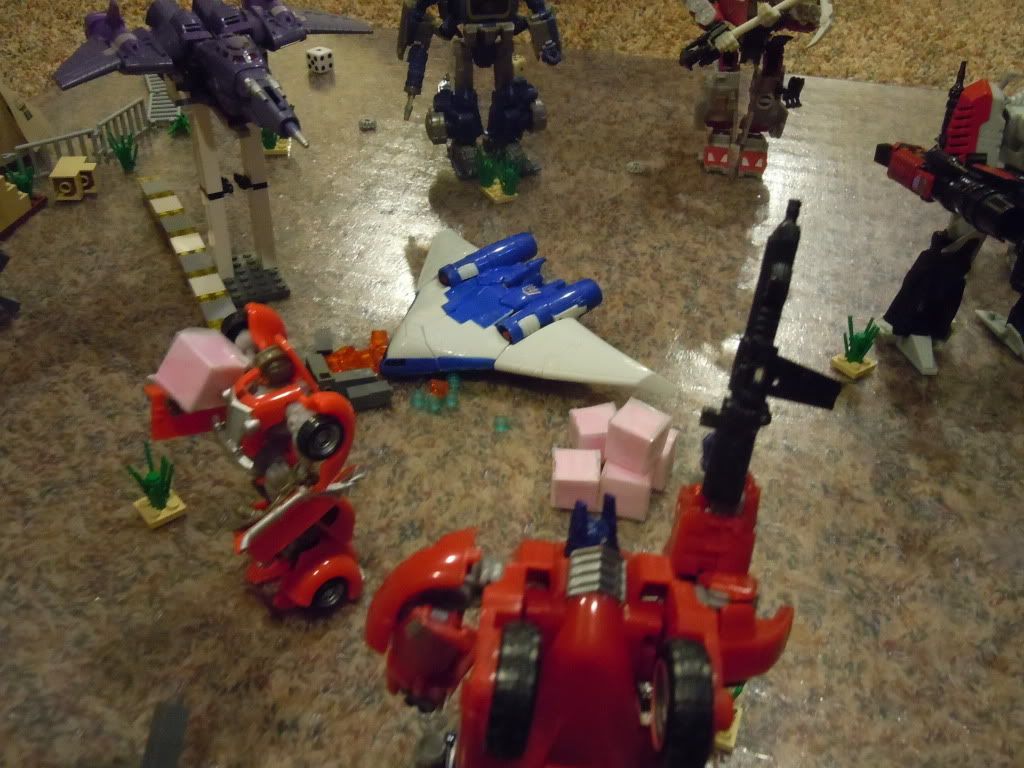 Optimus Prime then shoots Scourge out of the air like a clay pigeon. On his way down, Scourge destroyed a Tank Trap and barely missed a land mine. Also, Hubcap takes an Energon cube!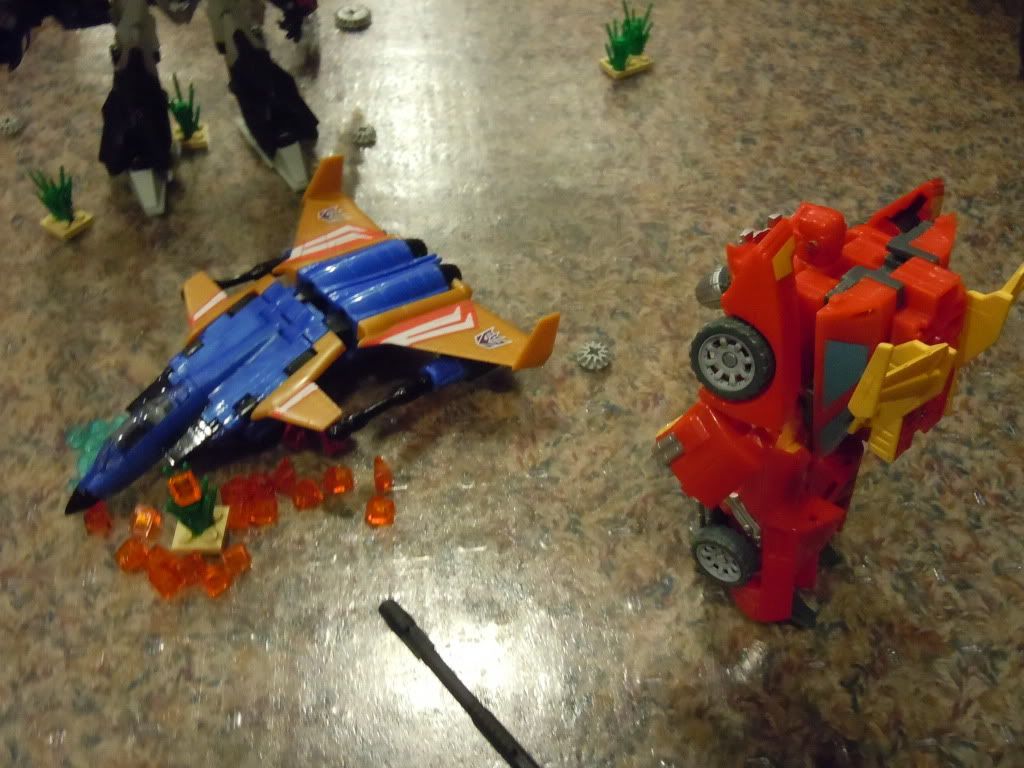 Hot Rod then shoots down Dirge.
Autobots, turn 2.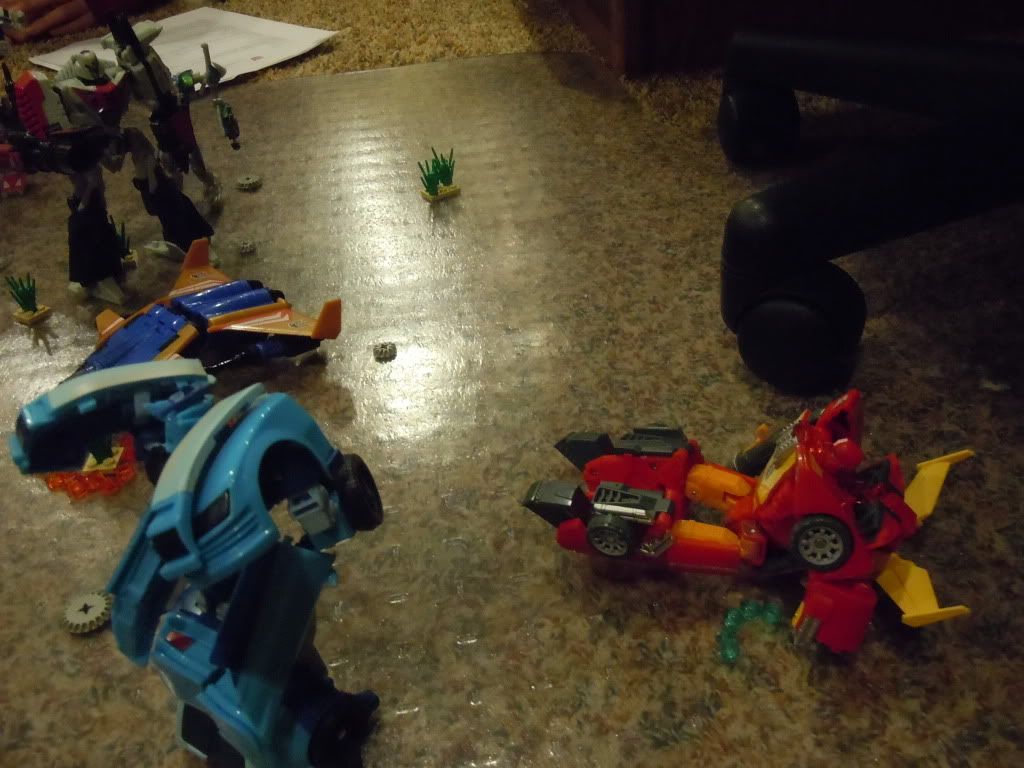 Megatron does not approve of Hot Rod taking down Dirge, he shows his disapproval by blasting Hot Rod in the face!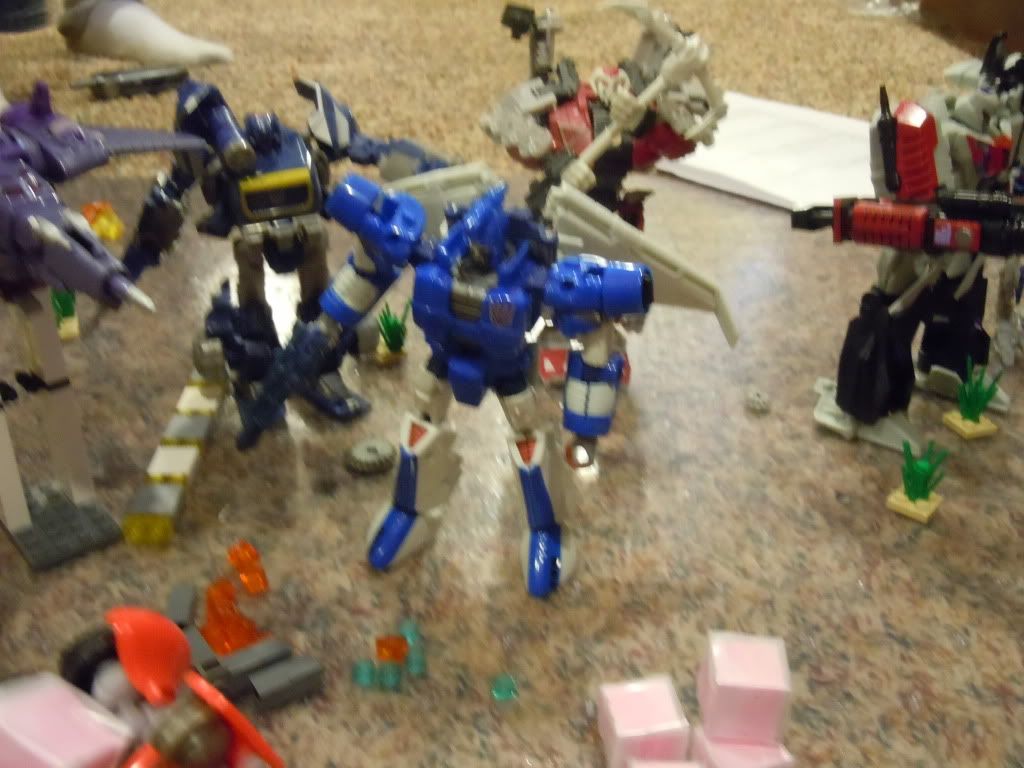 Soundwave then revives the downed Scourge using his Medic ability.
Scourge then takes an energon cube and runs.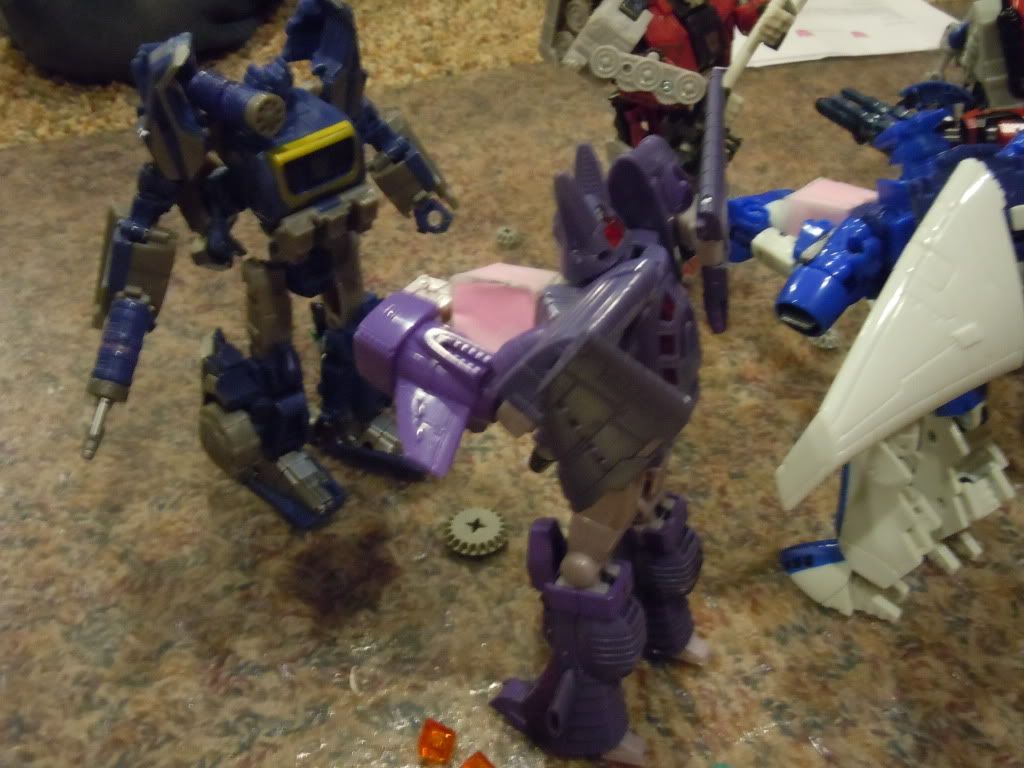 Cyclonus takes an energon cube as well.
Decepticons, turn 2.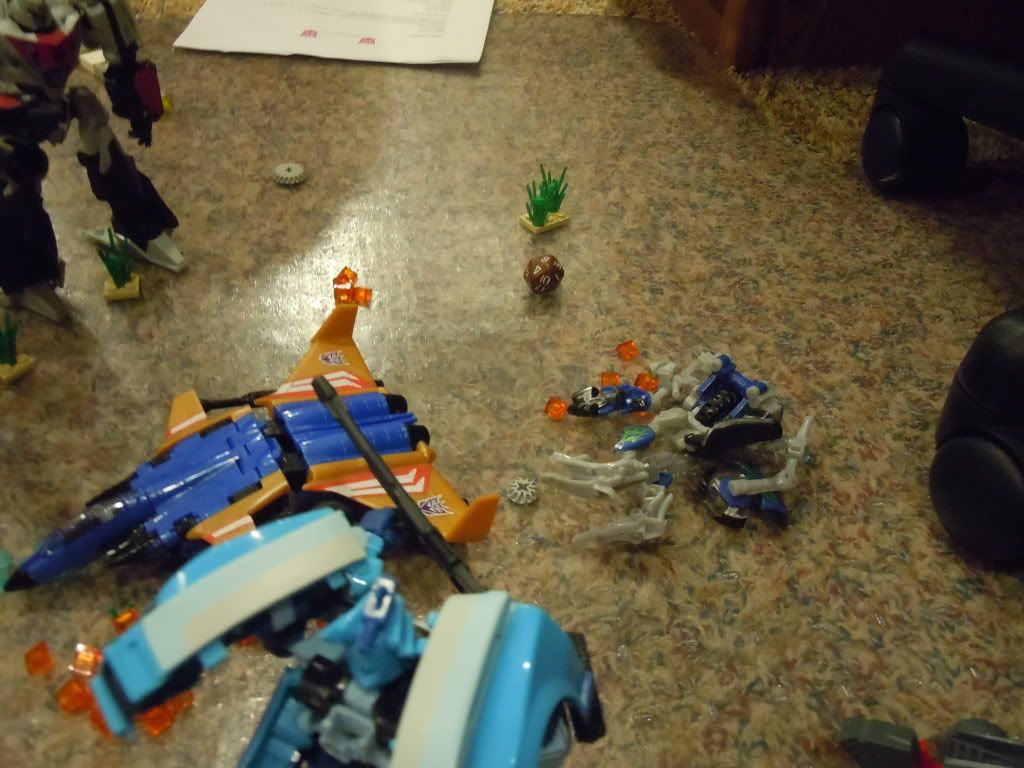 Overkill. There ain't no kill like it. Blurr shoots Brimstone, causing him to fall into a land mine.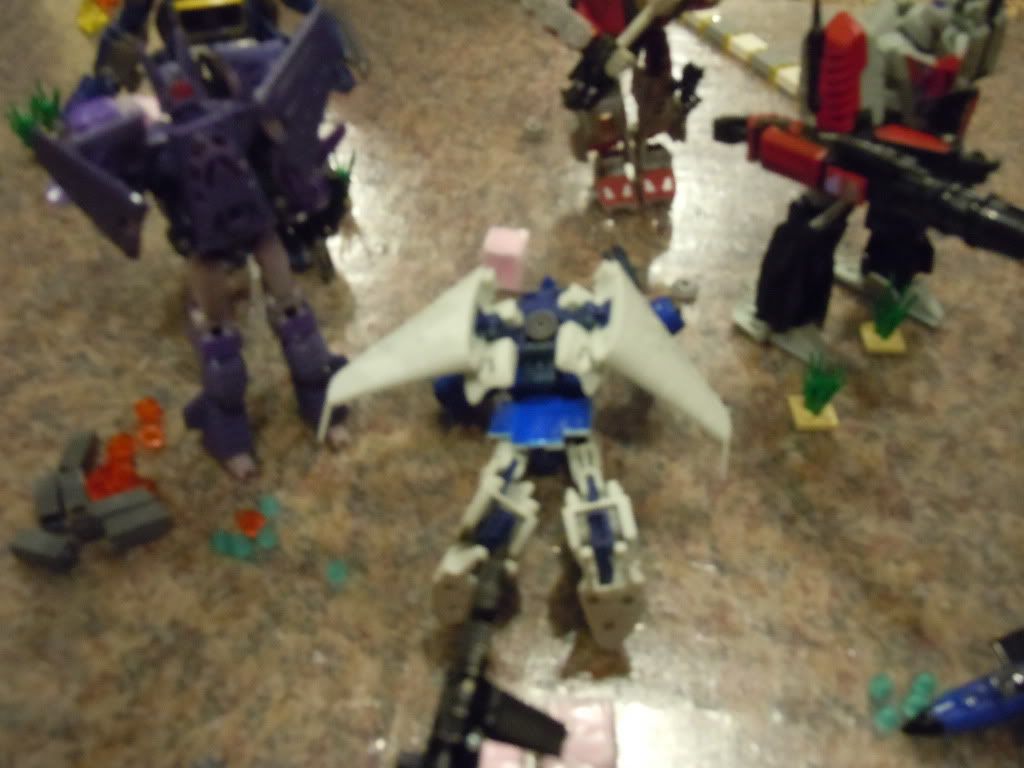 Optimus, pissed because scourge got back up, finishes the job.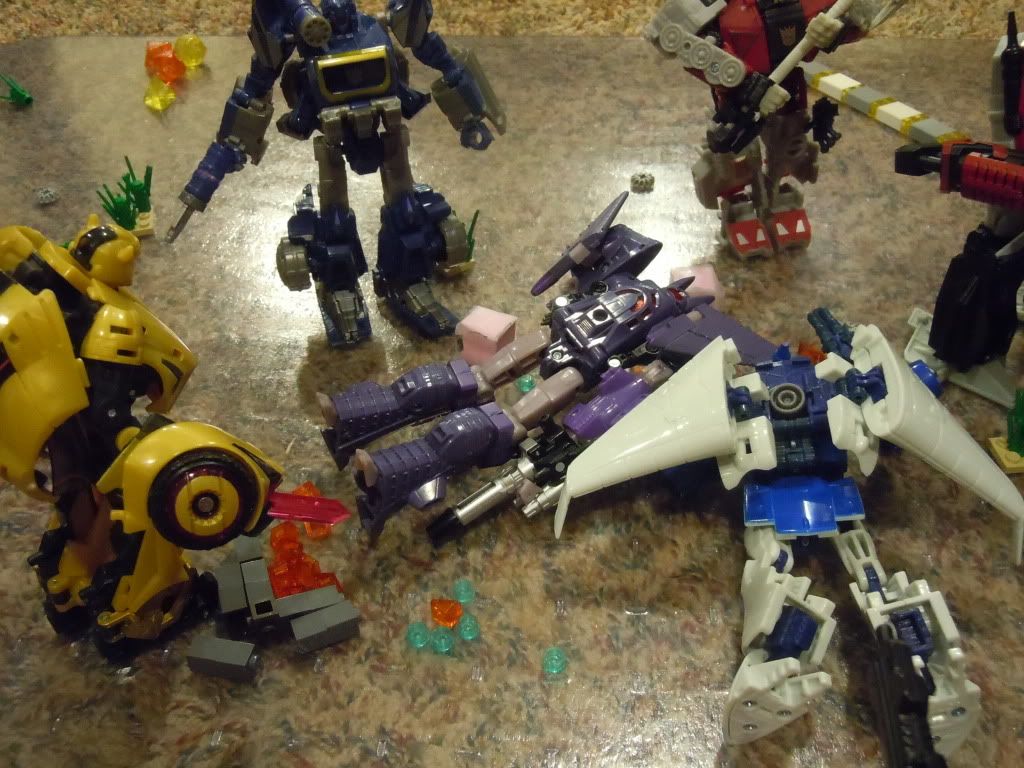 Bumblebee then lays into Cyclonus with both of his wristblades! Cyclonus naturally goes down.
Bumblebee then take the energon cube Cyclonus was carrying.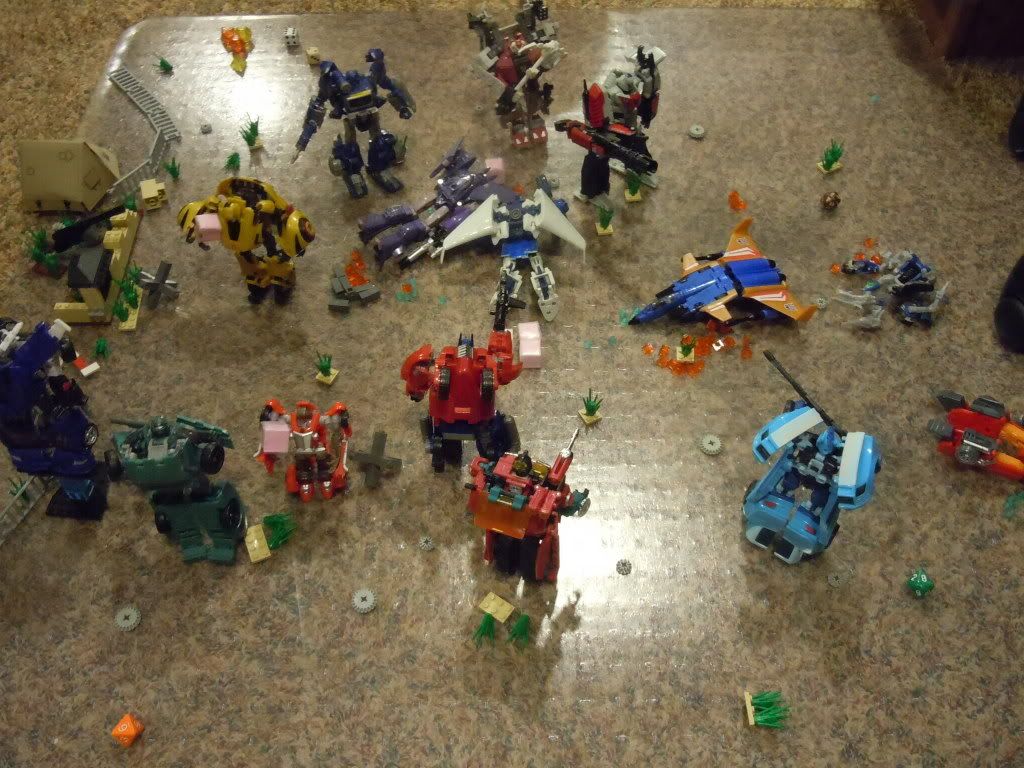 Autobots, turn 3.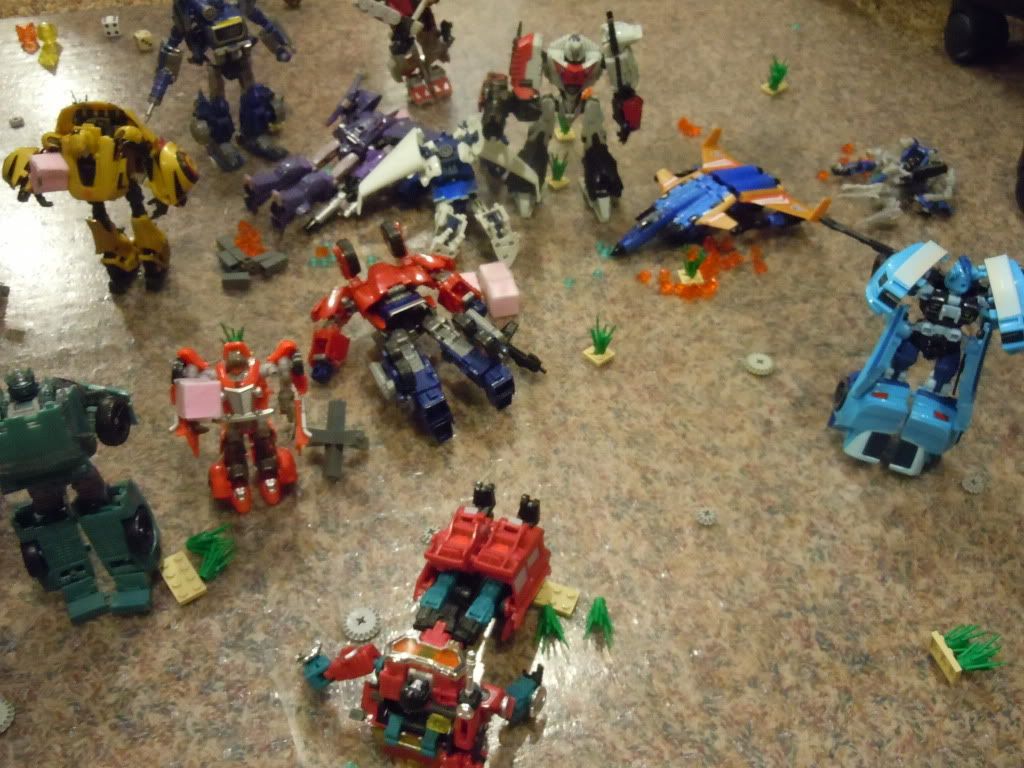 Megatron then demonstrates the destructive power of the fusion cannon by shooting Optimus, and using the overkill damage to down Perceptor as well.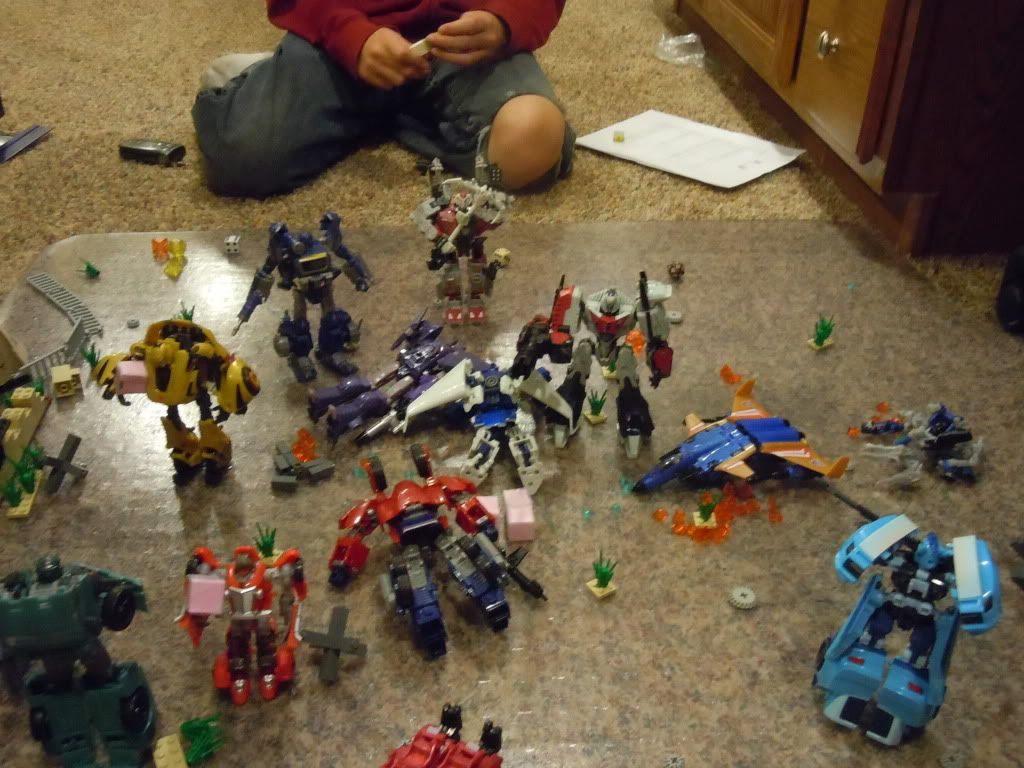 Decepticons, turn 3. Not much happened this turn, mainly movement and Megatron owning Optimus and Perceptor.
Hubcap attempts to revive Perceptor with an energon cube...
But fails, and then walks away as if nothing happened.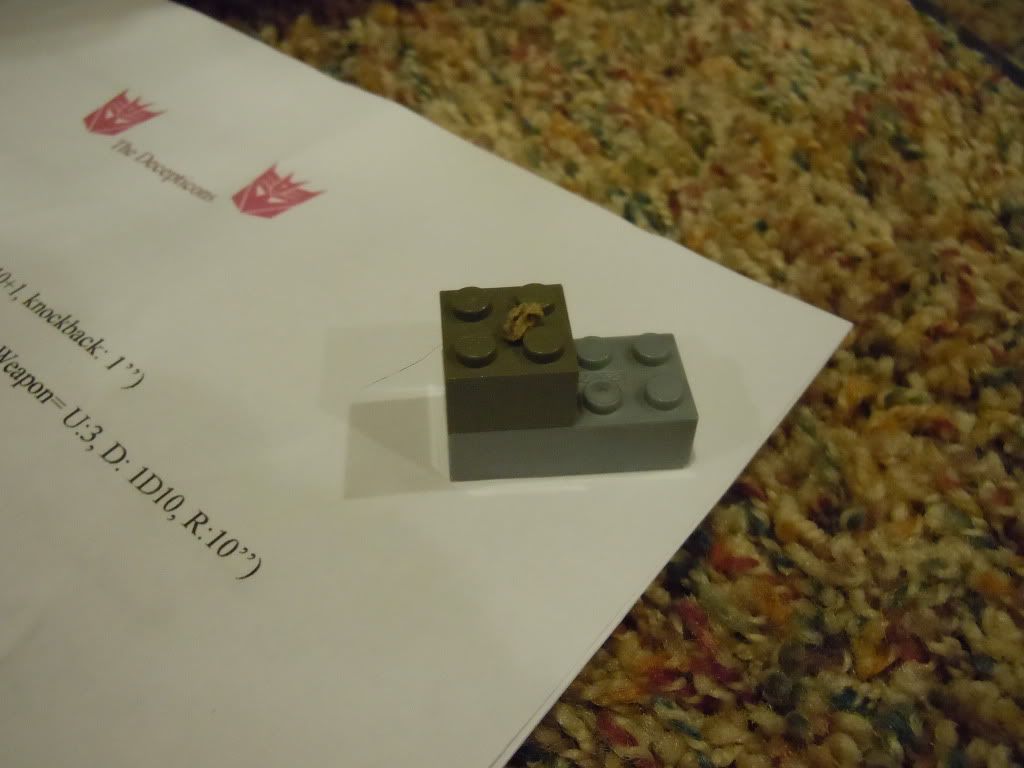 I was going to see if a Decepticon was within range of one of my Autobot's weapons, so I asked RedShirt to pass me the ruler, and then he tossed it at me, but failed, hitting me in the eye! He was punished with an unmighty penny.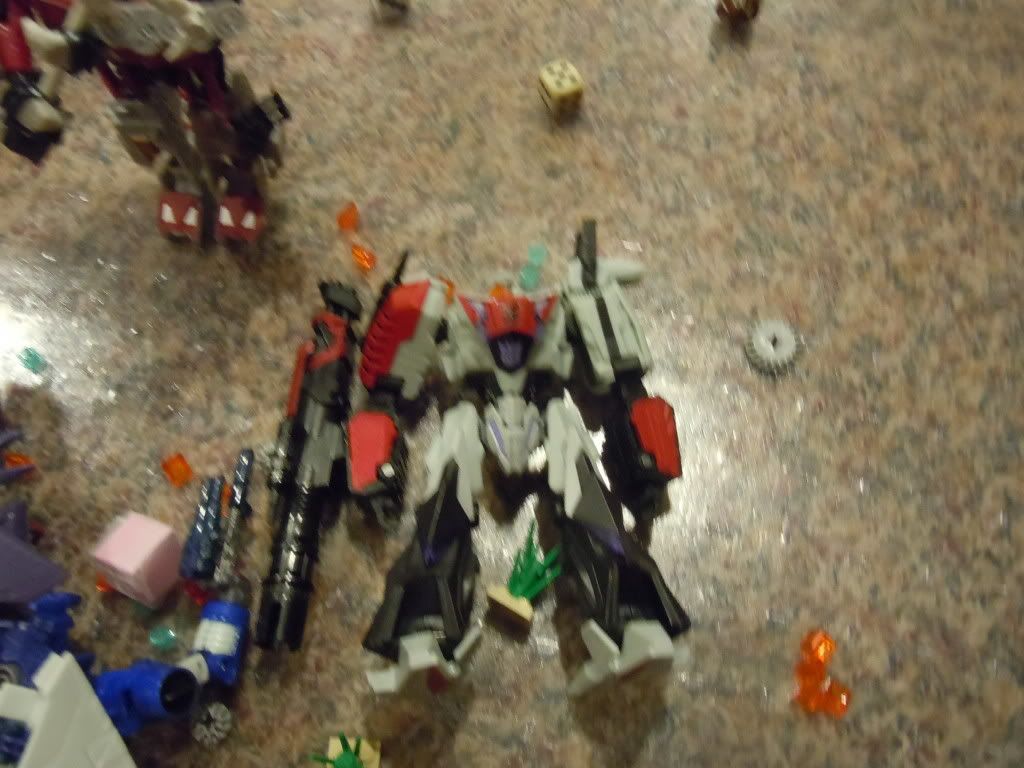 Blurr, continuing on his streak of awesome, snipes Megatron and succeeds! Oh well, Megatron's never
truly
dead...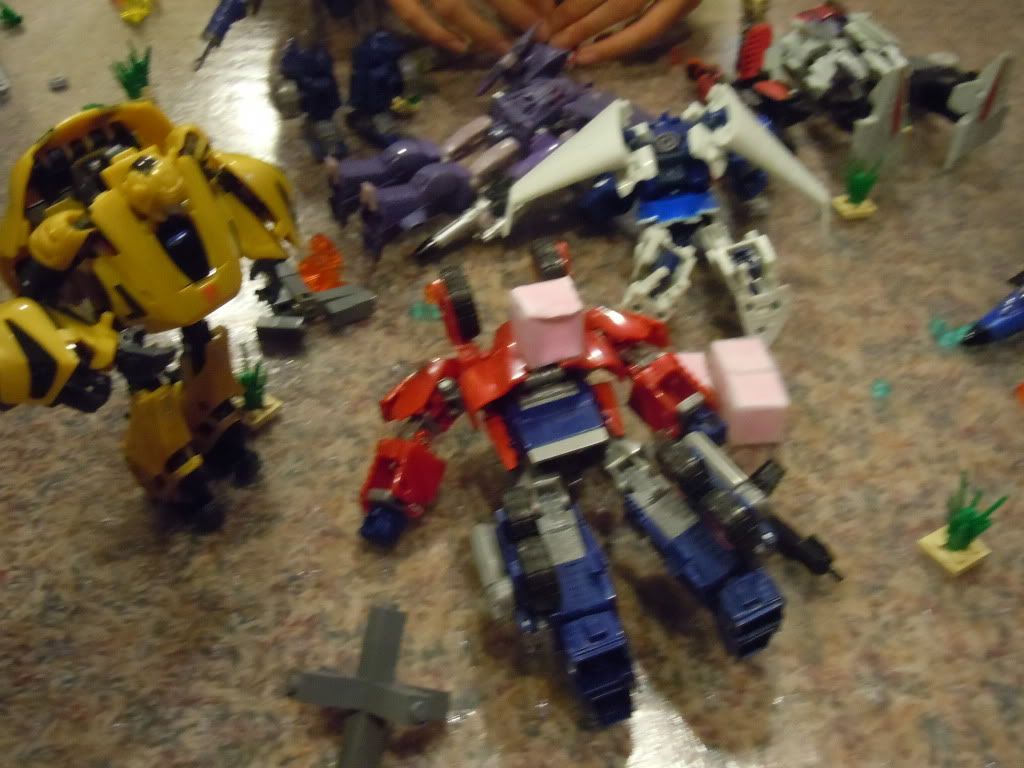 Optimus then pulls an Ultra Magnus and gets revived five minutes after death!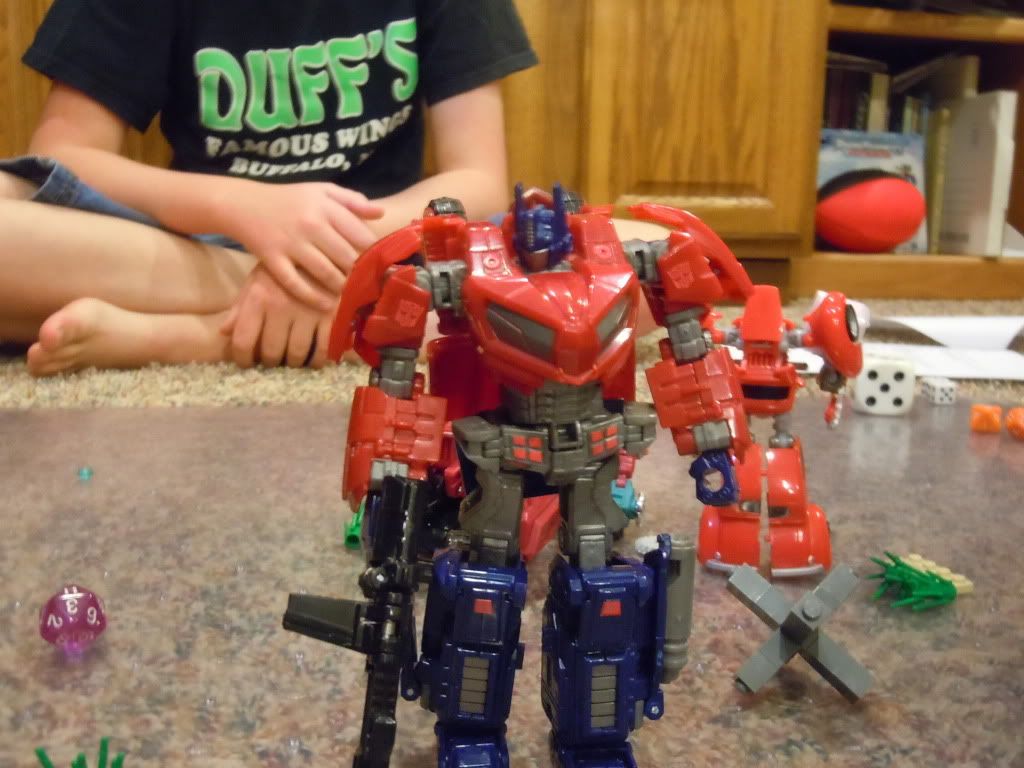 He then strikes a pose for the camera.
He then goes and revives Perceptor with an energon cube.
Perceptor then gets up.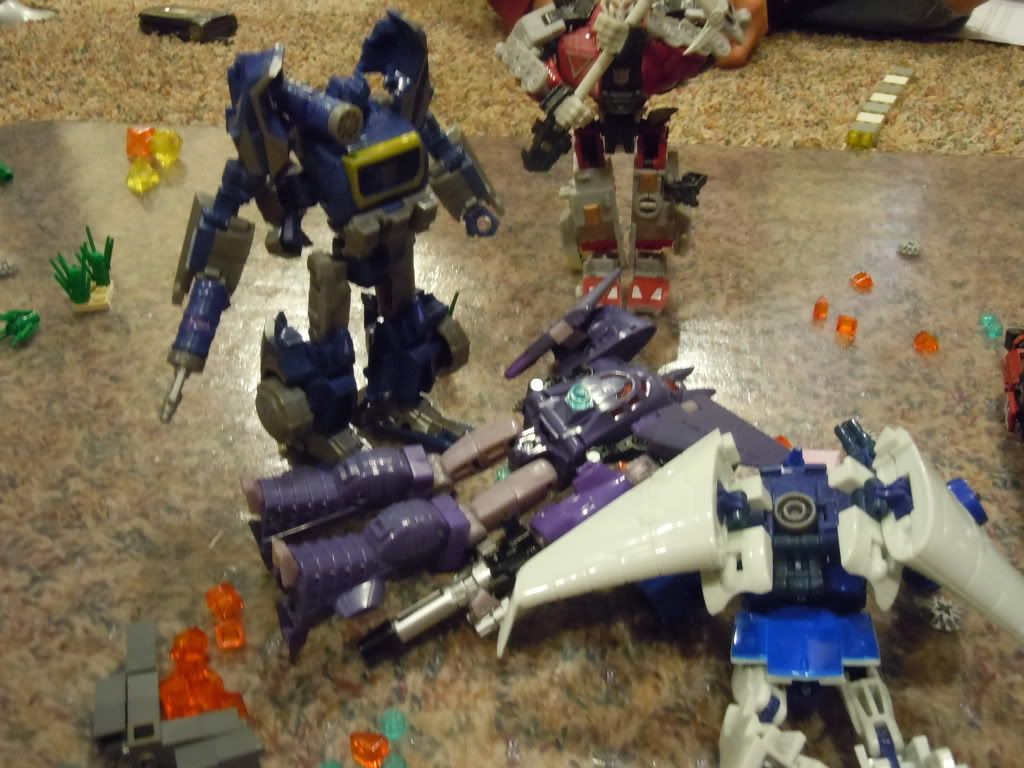 Anyway, here's where we lost track of turns. Soundwave proves himself to be an inferior medic, by failing to revive Cyclonus a second time! The rest of the Decepticon turn was movement.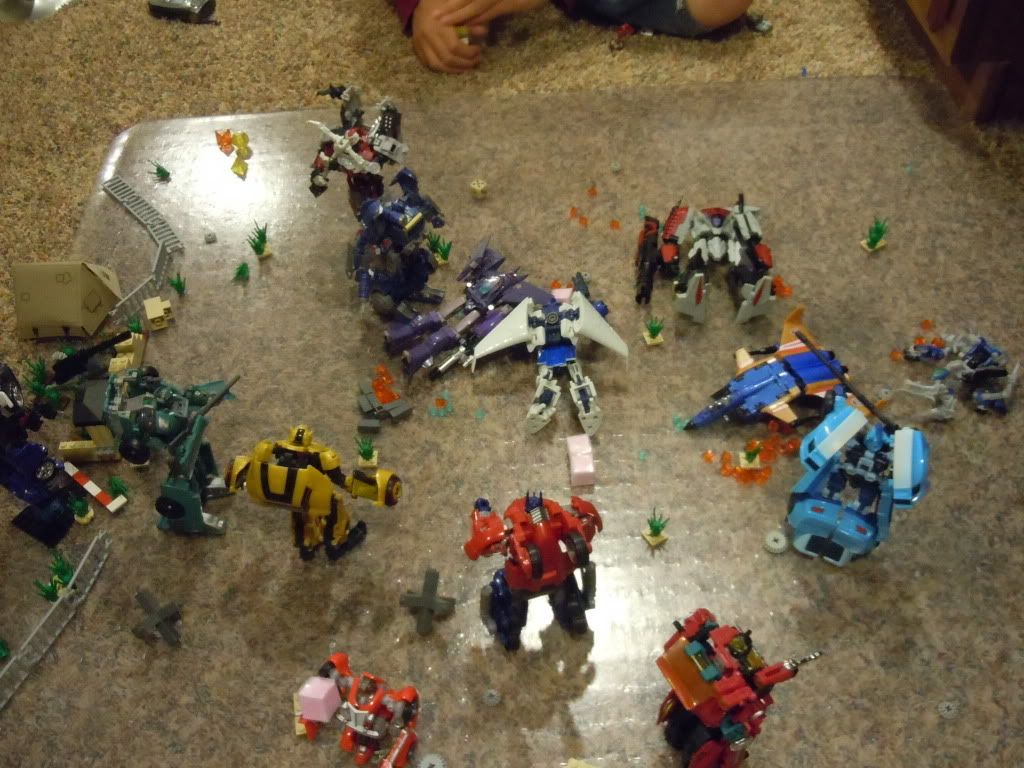 Autobots: turn 4 (I think...) Lots of movement.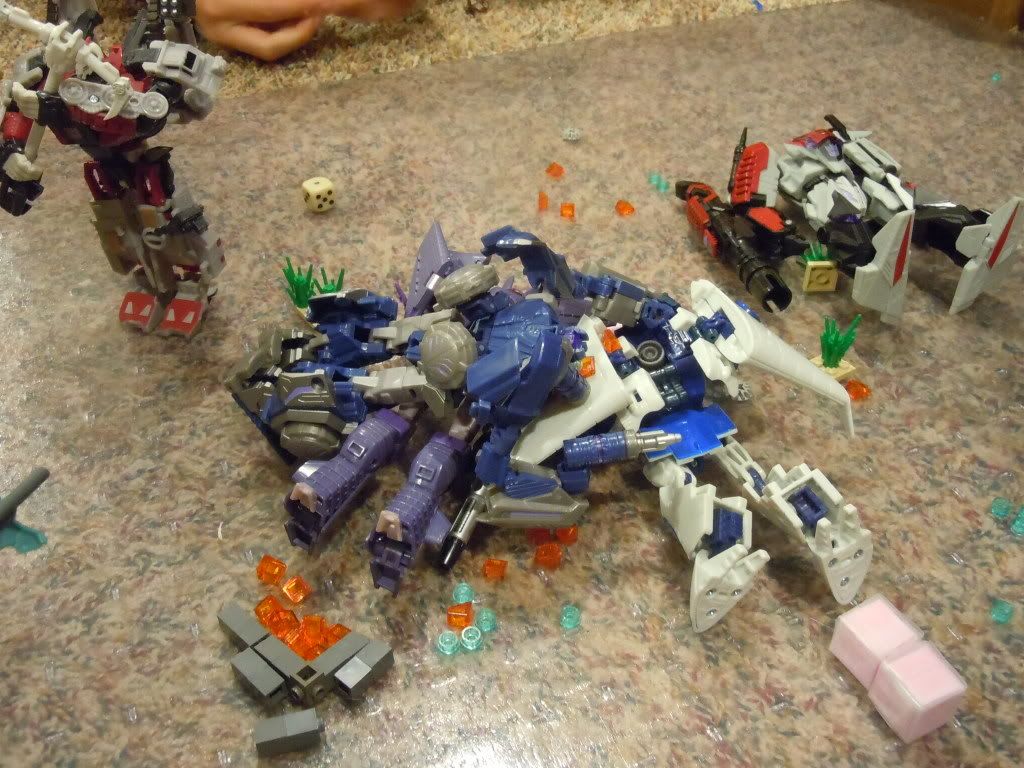 Kup then uses his shotgun to shoot Soundwave. Look at that corpse pile!
Hubcap then reaches the Autobot side of the map...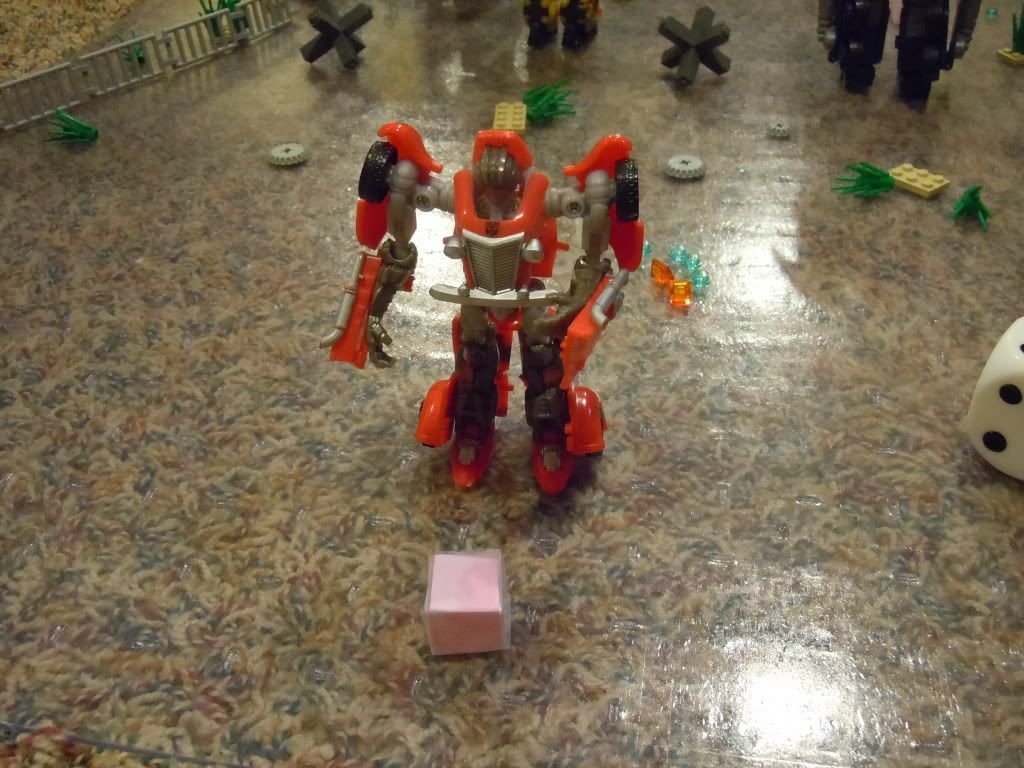 And deposits the energon cube.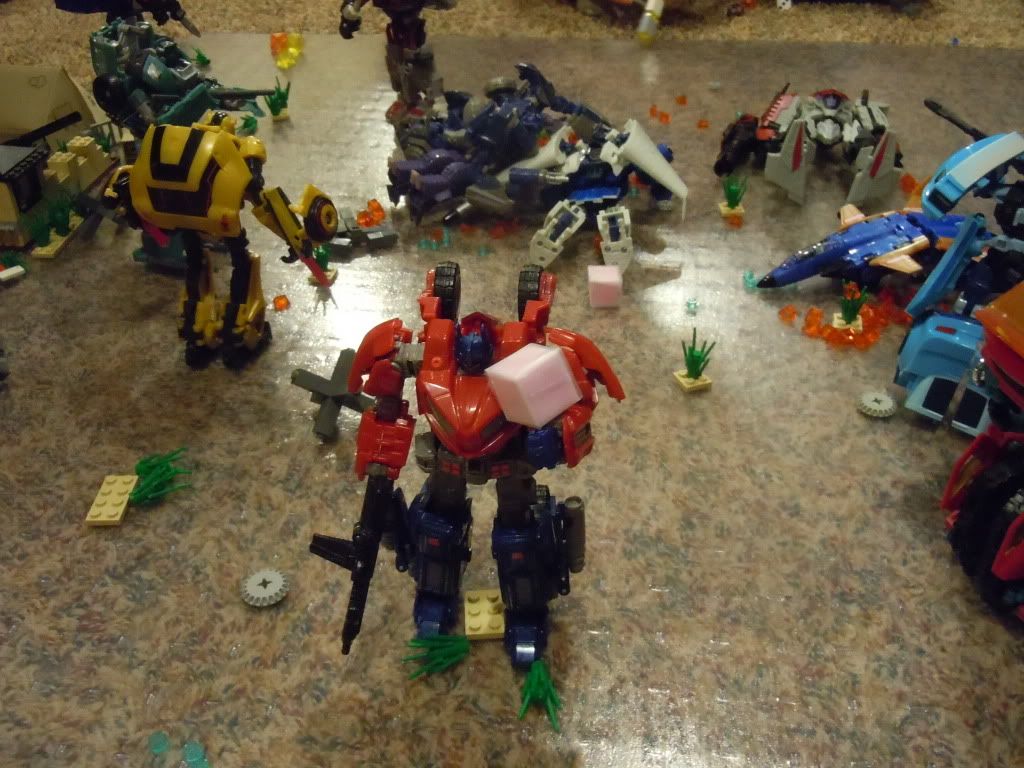 Optimus then picks up an energon cube.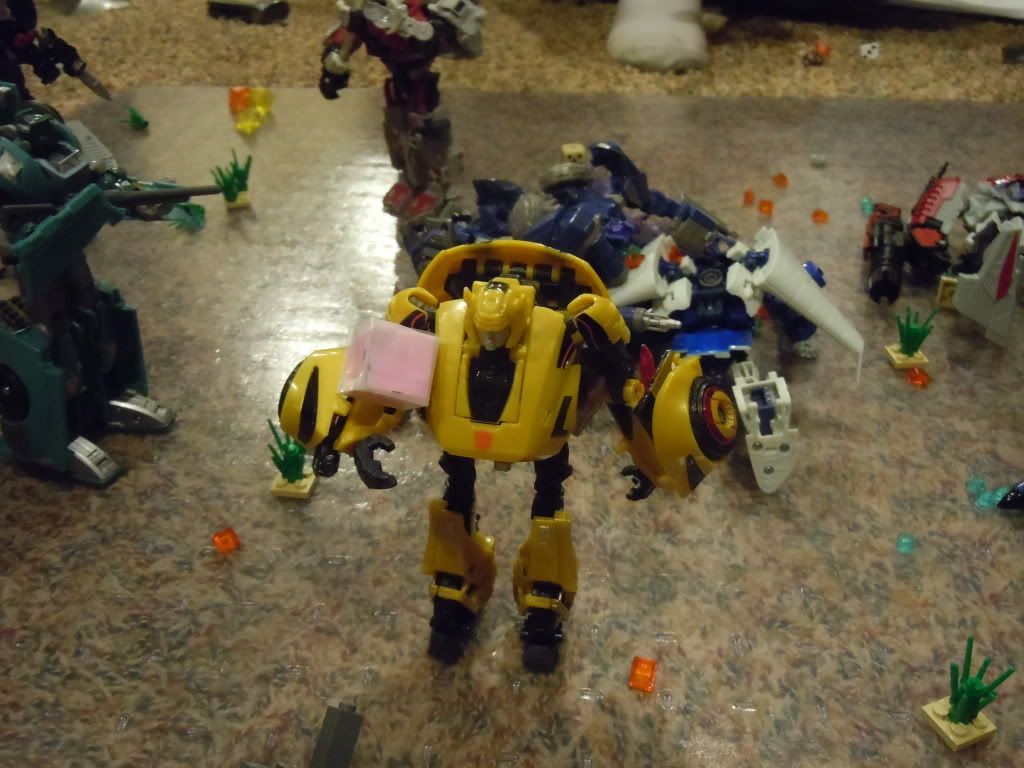 as does Bumblebee.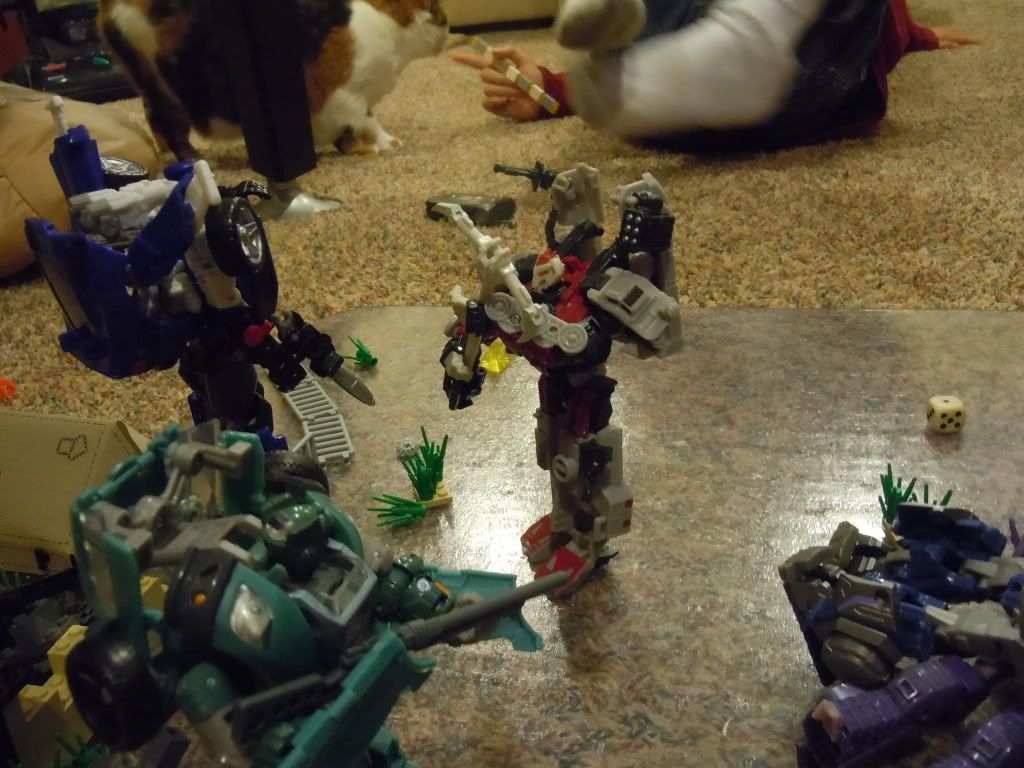 Tracks then tries to shoot Skullgrin, but fails.
What is this? A cult beast!
What type of experiments were they doing at this military facility before they abandoned it? That cult is HUGE!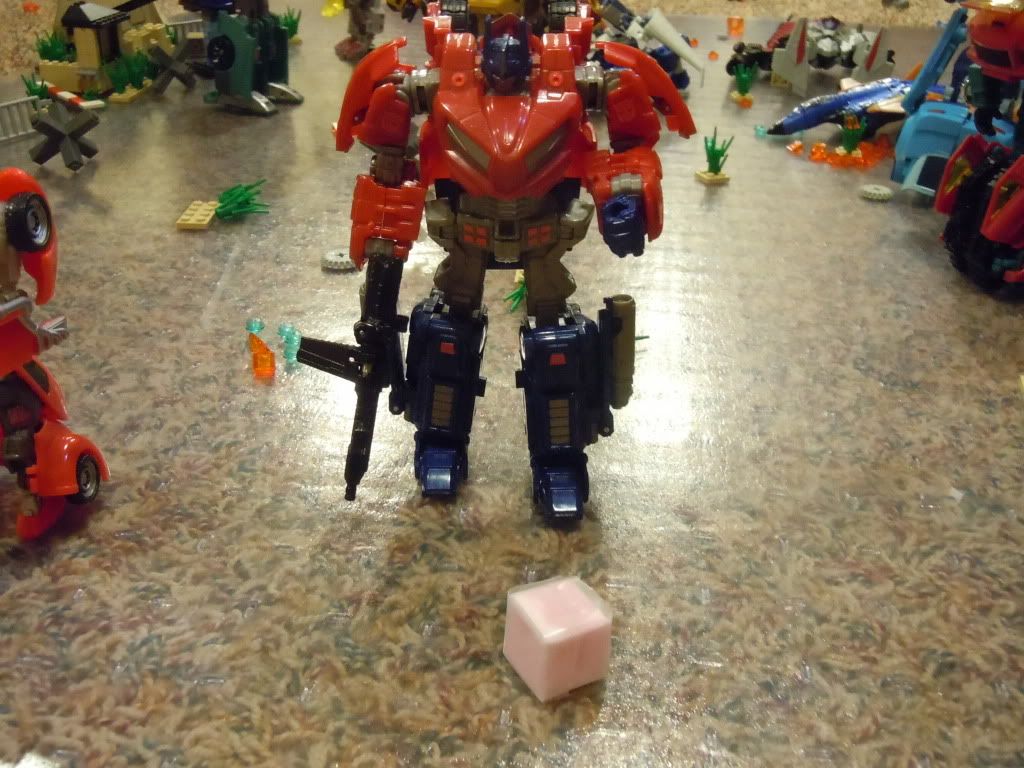 Anyway, Optimus then drops an energon cube at the Autobots's end of the field.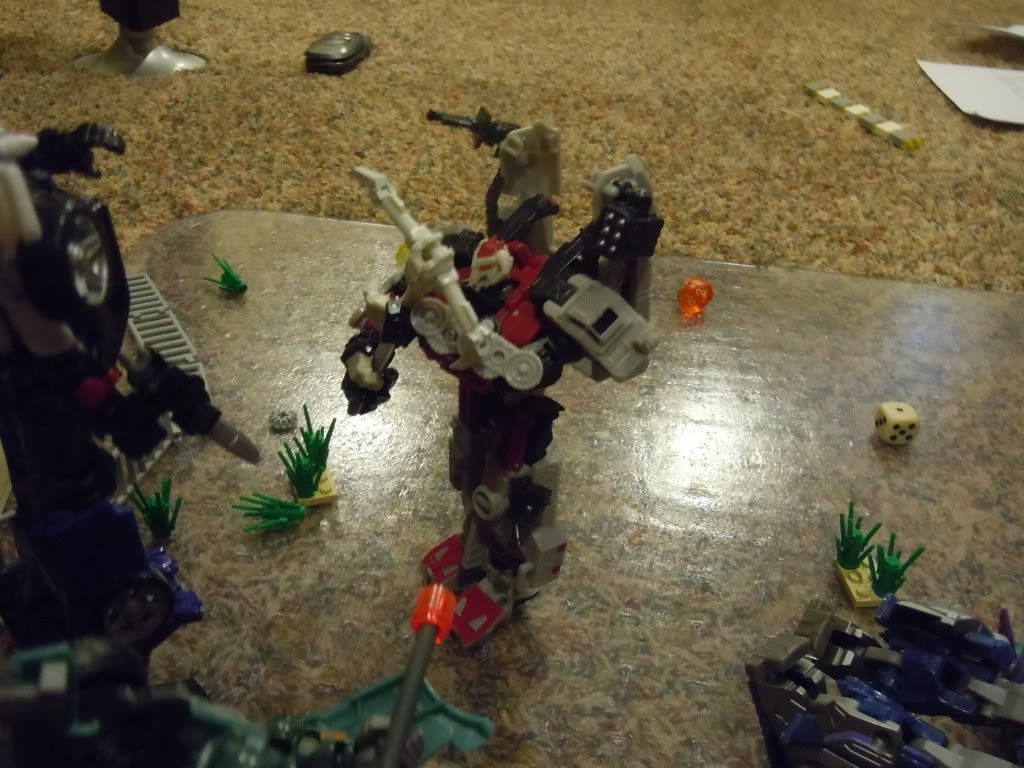 Kup tries to shotgun Skullgrin, but fails to pierce his armor.
Tracks then shoots a missile at Skullgrin, but fails as well.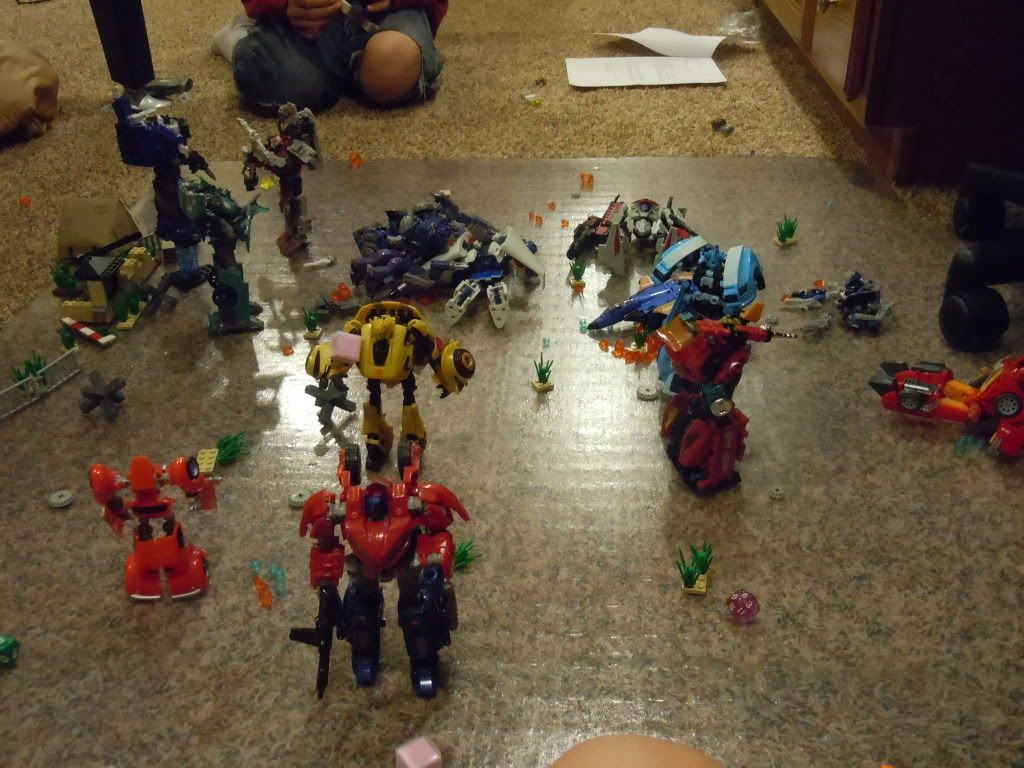 Autobots, turn ???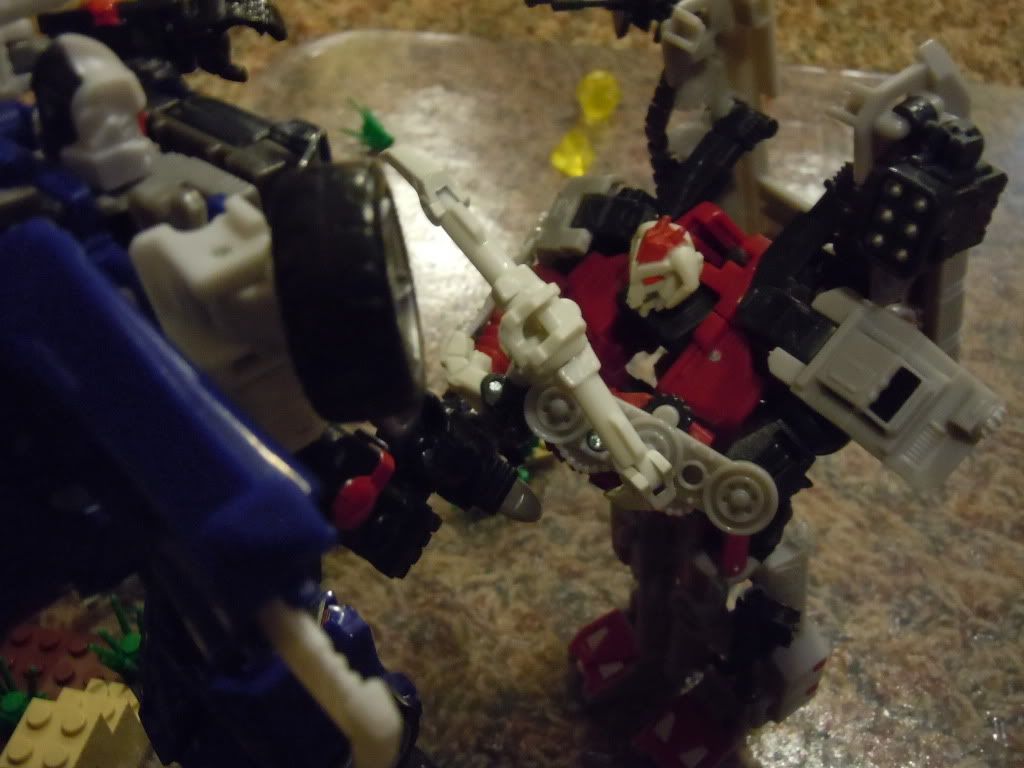 "may I axe you a question?" Unfortunately, Skullgrin fails.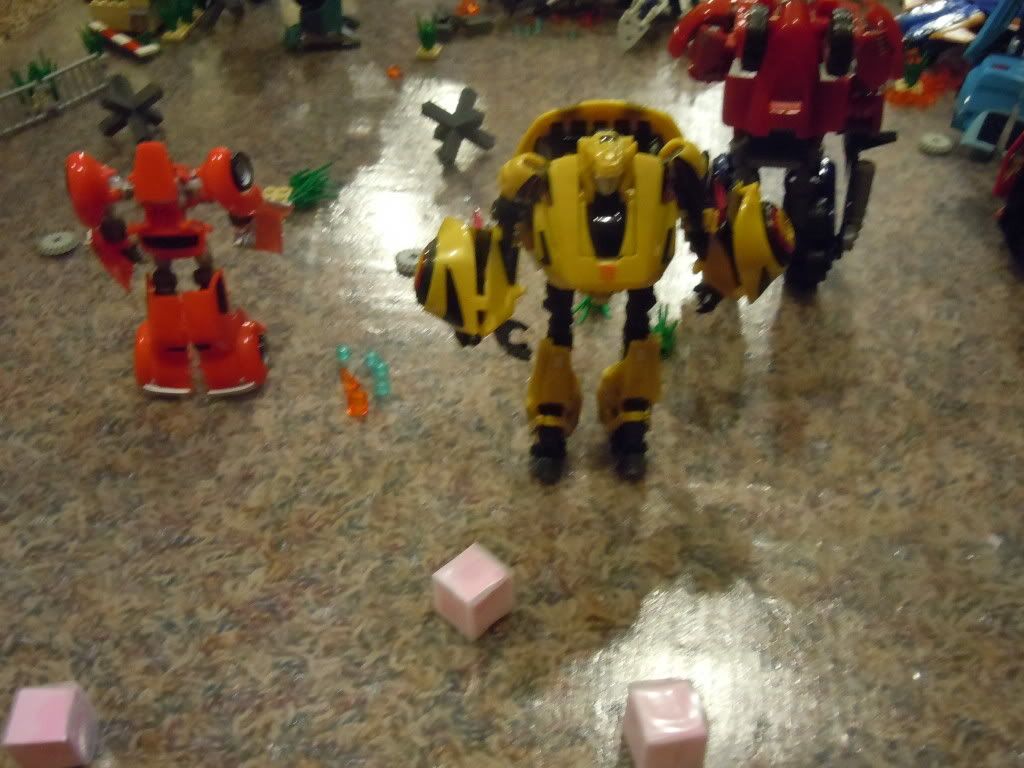 Bumblebee then deposits the cube he took.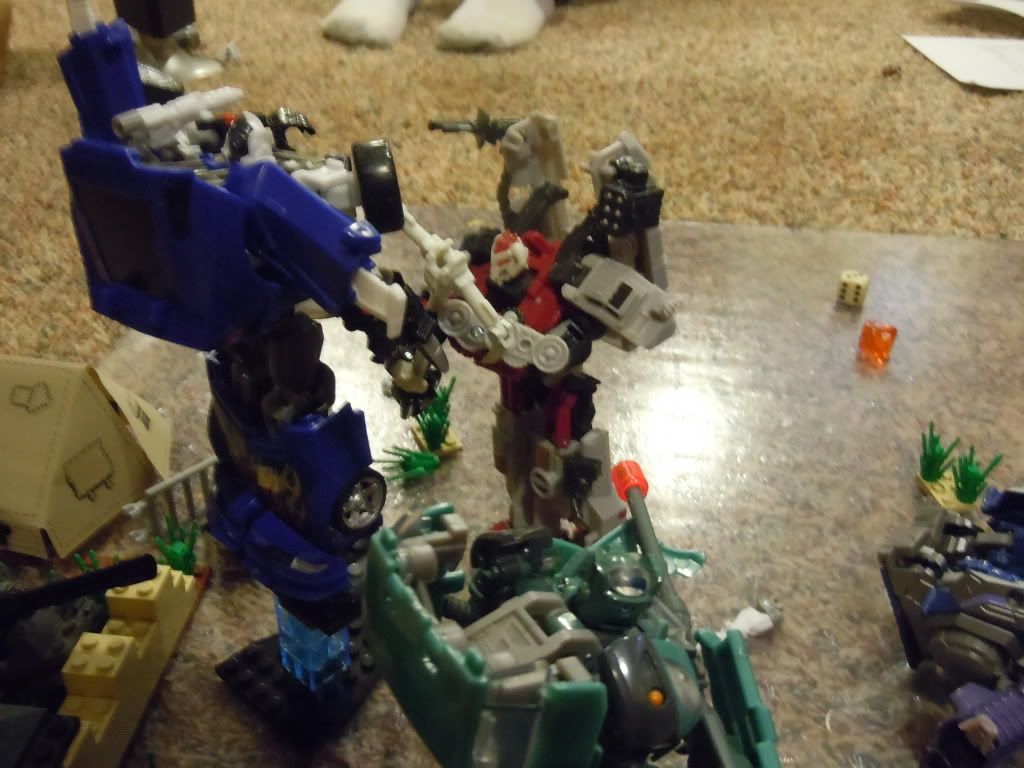 Kup then fails at shooting Skullgrin
again
.
Skullgrin finally falls when Tracks shoots his last missile at Skullgrin.
'Til All Are One! Autobot victory!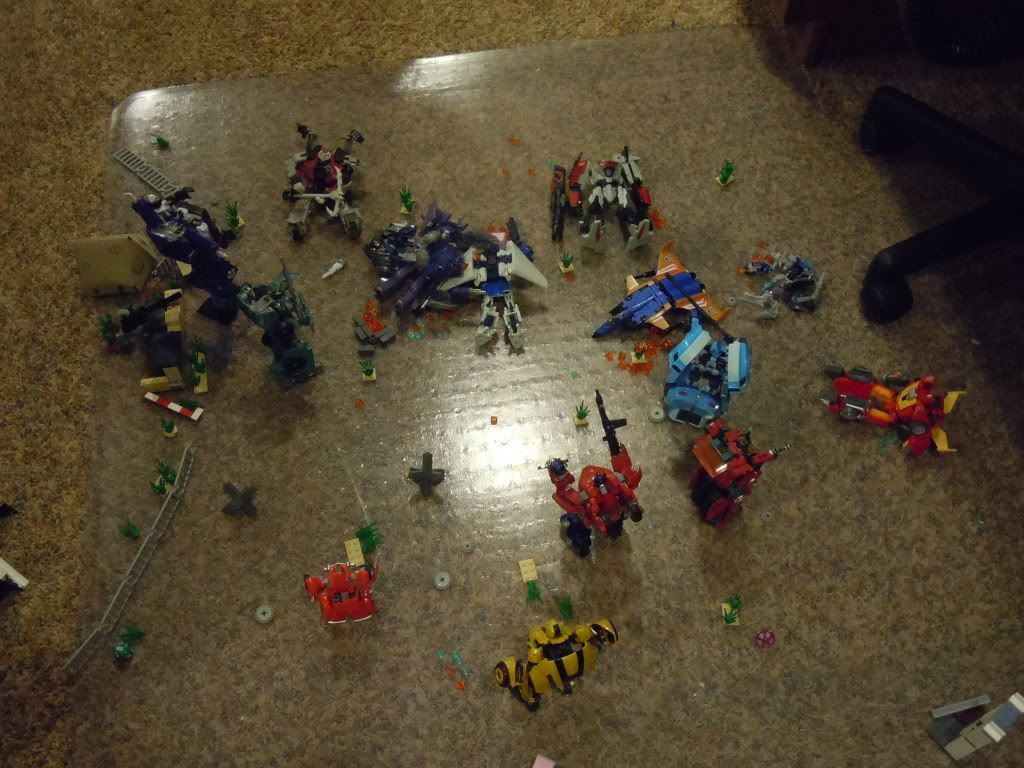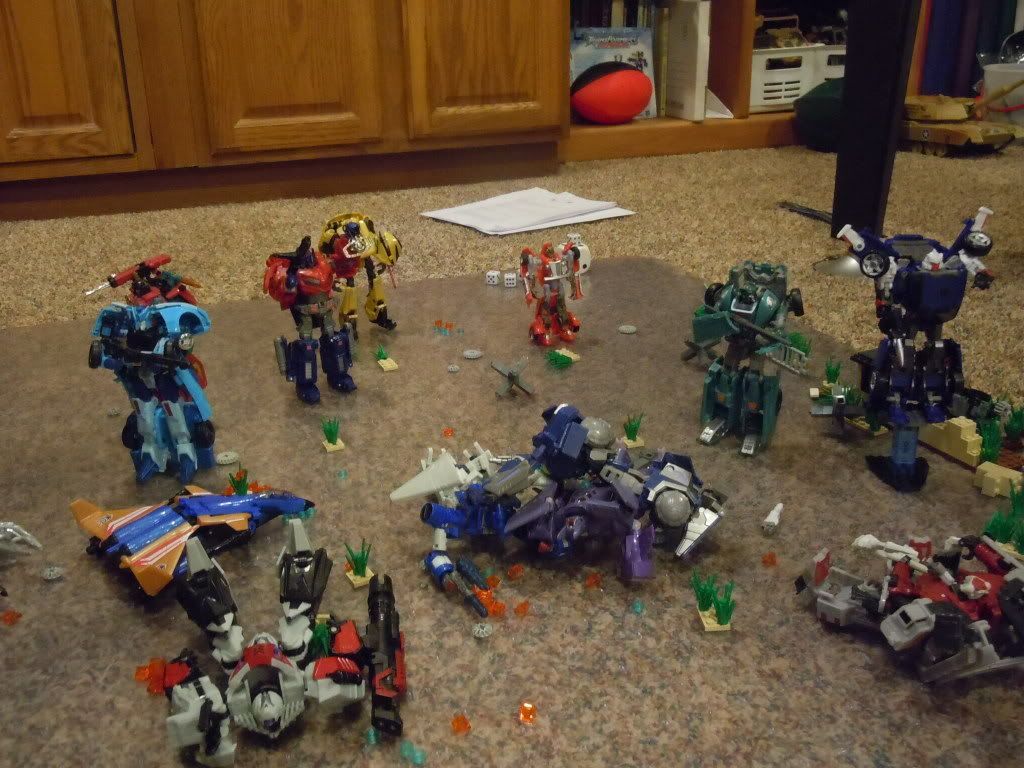 Final overviews.
So, any questions or comments?