After the death of the enchantress, the elven chain of command had fallen into disarray; it is a long time until a new enchantress can be selected. In this odd time, the elves had asked for the aid of their amazon sisters, who advised that they should be led by one of the eldest of the treefolk, Mosshide. They also commissioned Valeera Silversong to track down and bring back the false Gawain - the verdant champion assigned to defend the enchantress - as he has to face trial for his faults. Valeera managed to capture the Gawain, Apollyon; now he has to face the judgement of Mosshide deep in the heart of the Evergreen Woods, far from the front, in Tranquility Glade. However, things never go that simple...
Mosshide: 'Are you Apollyon, who has been appointed as Gawain, despite not being of elven origin?'
Apollyon: 'Indeed, I am.'
Mosshide: 'Do you know that as Gawain, it is your sworn duty to defend the enchantress with your very life, at any cost?'
Apollyon: 'I know, and I admit my failure.'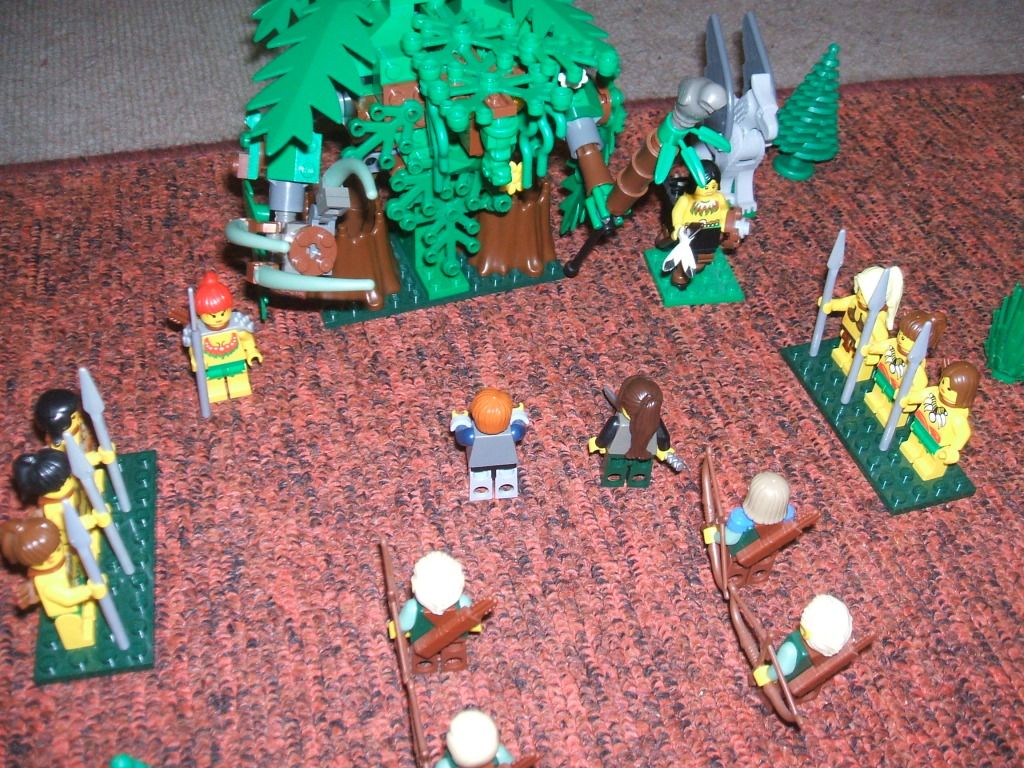 Mosshide: 'It is all clear then. The judgement is-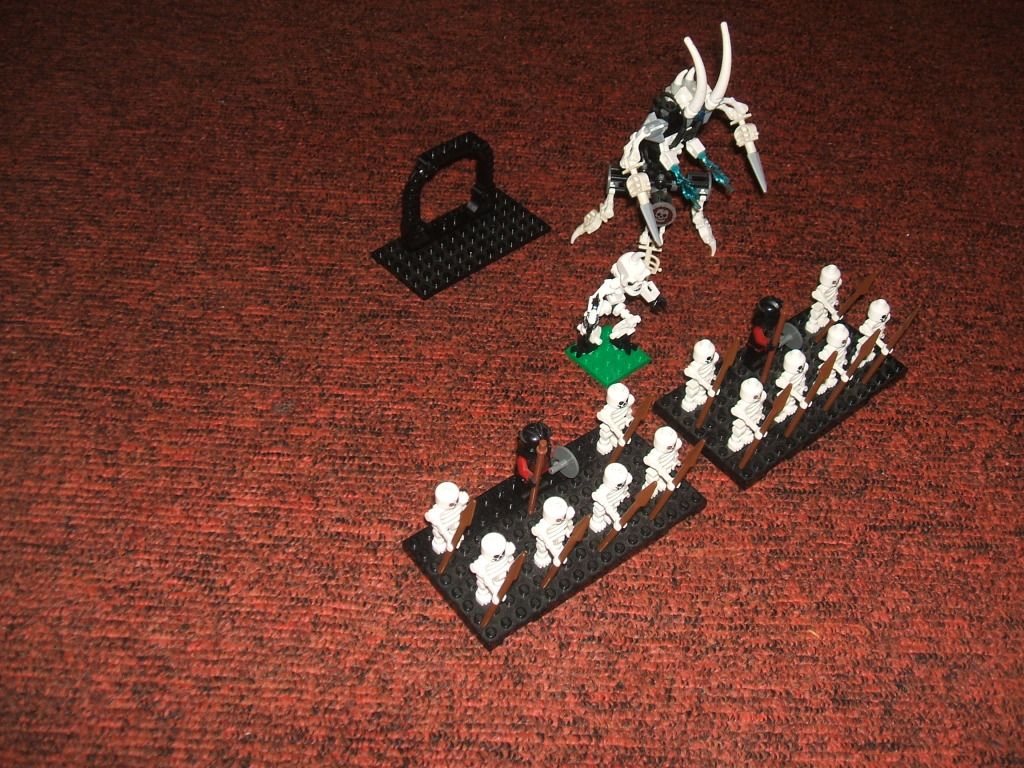 >Suddenly, a deathgate erupts at the far side of the glade, and from it, undead warriors swarm the area, led by a humongous one.<
Gorgar the Colossal: 'You know the orders. We're here to chop treeman down.'
Mosshide: 'I'm afraid that's not going to happen. Leave, or face my wrath!'
Valeera: 'Impossible! How did they get through? Battle stations!'
Valeera: 'Hold the line, and protect Mosshide at all costs! I'll go get reinforcements.'
Centaurette: 'Take this gryphon Valeera!'
Apollyon: 'Quick, free me!'
Valeera: 'Planning to escape, coward?'
Apollyon: 'Not at all. I want to help, despite the fact that your kind hates me.'
Valeera: 'Alright, take this, and prove your worth on the battlefield. I shall return soon.'
Welcome to the Raid on Tranquility Glade.
Overwatch and selectable factions:
Undead
- tymon555
2 squad of skeleton warriors, 1 Bone Beast, 1 hero - Gorgar the Colossal
Undead Reinforcements
- Stormblessed
>units will be revealed later<
Objectives: destroy Mosshide, obtain his heart. Keep the Deathgate functional for retreat.
Amazon elves
- Falk
1 squad of amazon elves, 4 elven longbowmen, 1 centaurette, Mosshide, the treefolk sage
Elven Reinforcements
- Alex
>units will be revealed later<
Apollyon
- Apollyon
1 hero unit
Objectives: Repel the invaders, defend Mosshide. Destroy the Deathgate. Apollyon must survive.
Overall, there are 4 spots to take, first come first served once again.