The Immortal Empire
- Warhead and
Warhead sphincter
- Falk (combined turn)
"Maniac beer! Let's go!"
"Right, just got to deal with those traitors."
*click*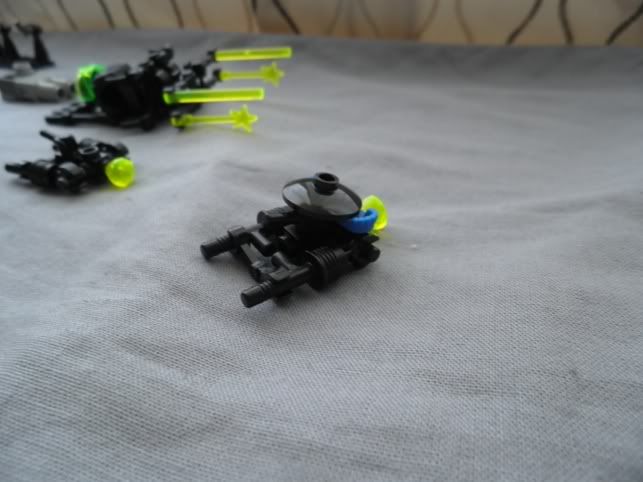 Warhead remotely drops the InfinityBubble protecting the traitor escort's black hole drive, and -
- schlurp -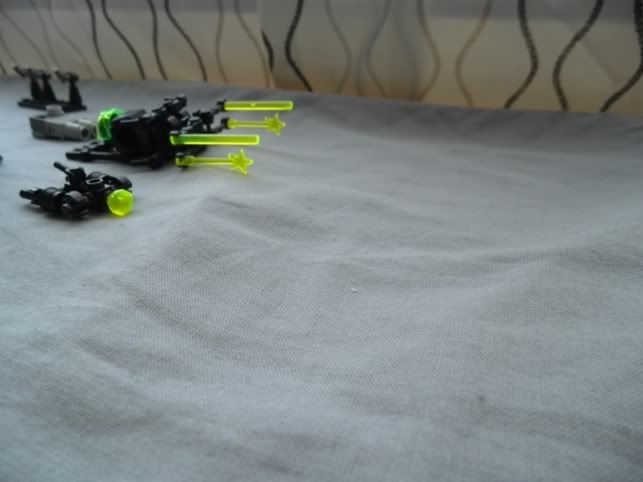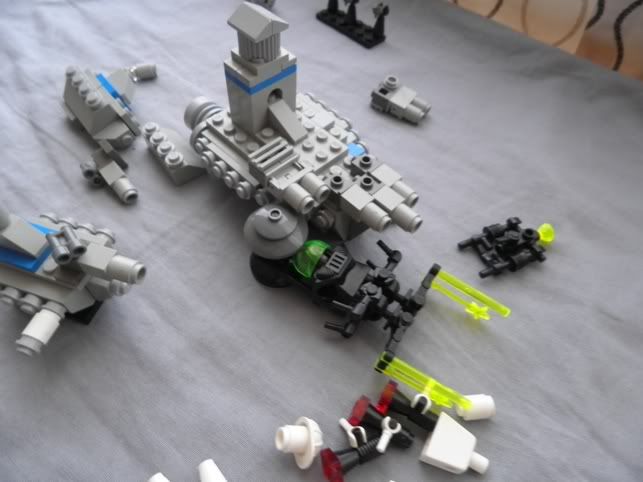 The Immortal cruiser docks with the space station...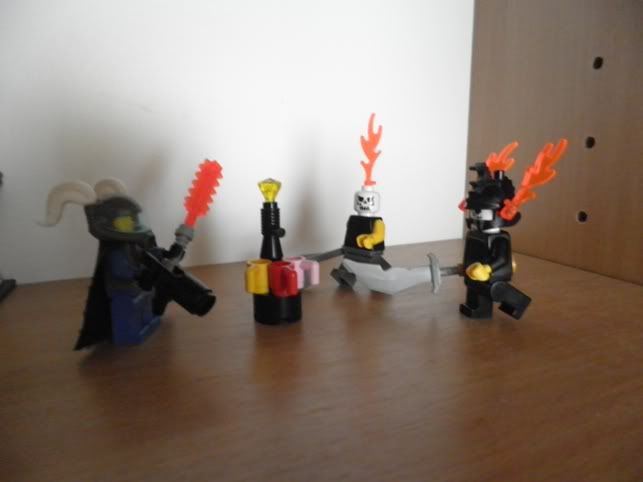 ...and Warhead & Warhead boards it.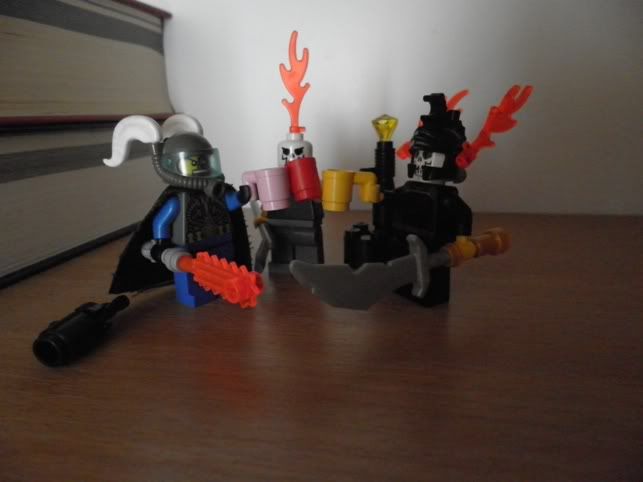 "Cheers."
"May the best Warhead win."
A.N.U.S.
- Silverdream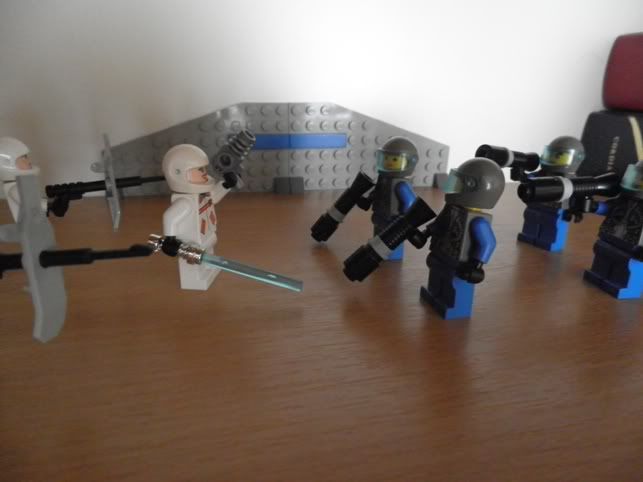 Margaret Heep tries to make Raskolnikov's soldiers see reason.
"The A.N.U.S. is an excellent workplace for up and coming soldiers such as yourselves. We give guaranteed raises every five years, and if you work hard there is always a promotion waiting for you."
"Ha! Vergilius Raskolnikov is the best employer in the universe! Just this week our chocolate ration was increased to fifteen grams!"
"Uh, wasn't it twenty grams last week?"
"I remember no such thing."
"Why do I even bother..."
Pirates
- KittywithLEGO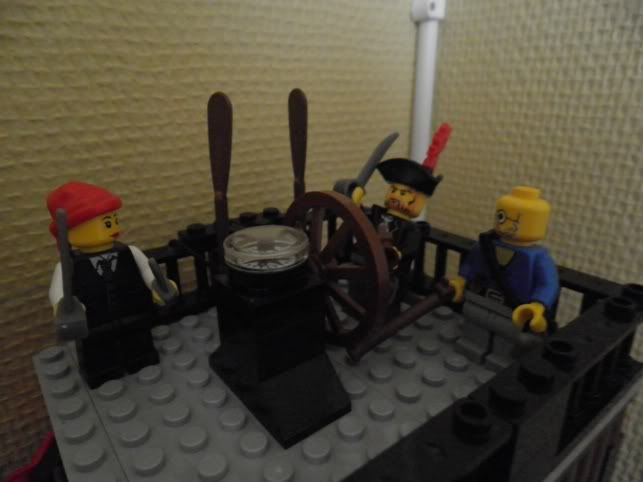 Suddenly, Rodrigo Palo's honed sailor nose notices something.
"I... I smell something beautiful on the breeze, mates..."
"Cap'n, we're in space. There be only vacuum here."
"I wouldn't think too much about that if I were you... anyway, I smell Maniac Beer!"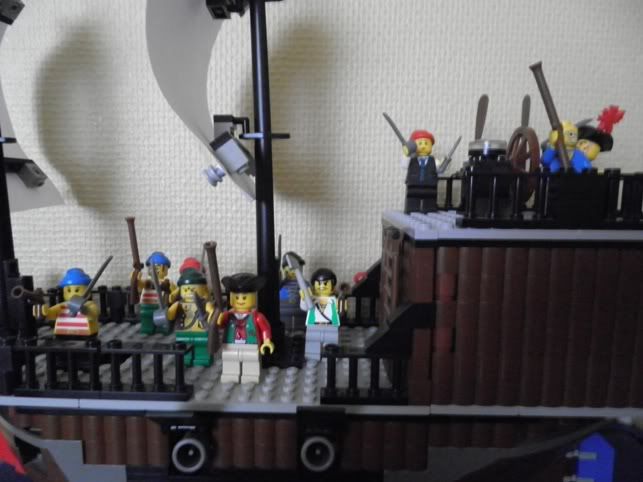 "MANIAC BEER!"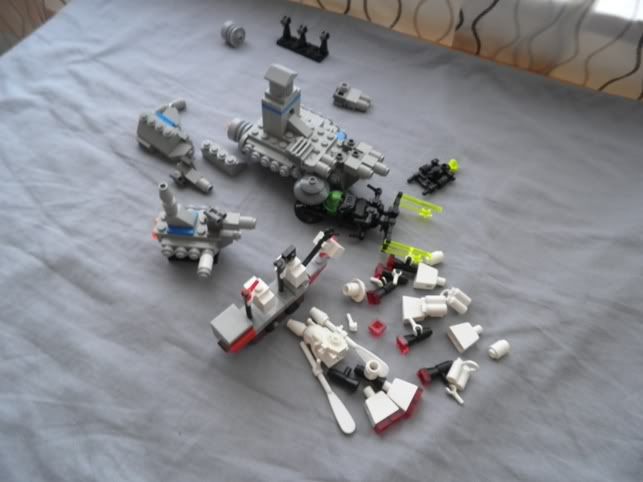 The
Bloodstained Serpent
sails forward thirstily.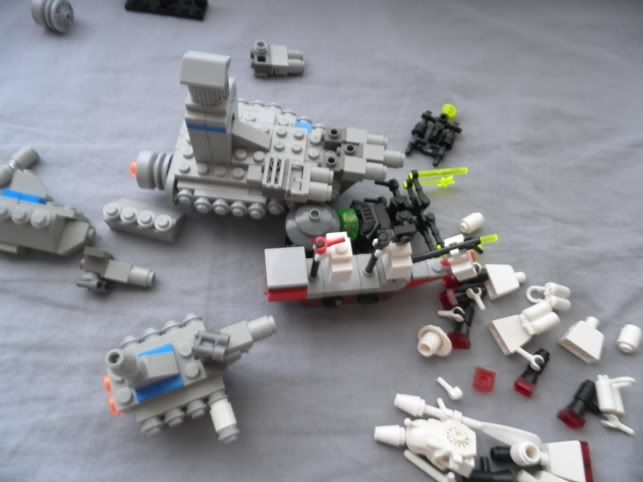 It goes up next to the space station.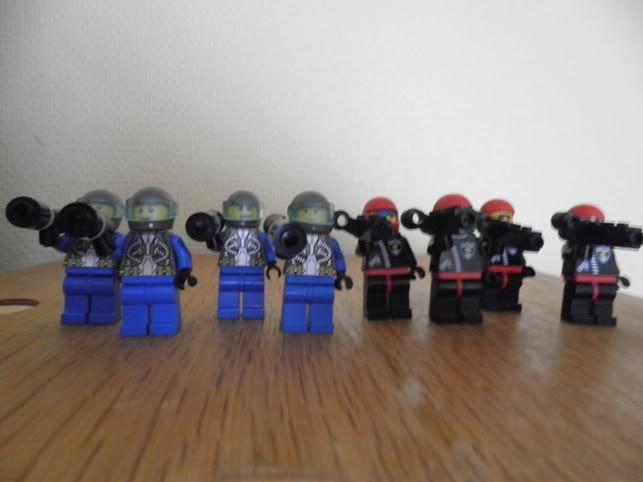 Troopers of Vergilius Raskolnikov and the Immortal Empire stand side by side, ready to repel anyone who would disturb their masters' binging.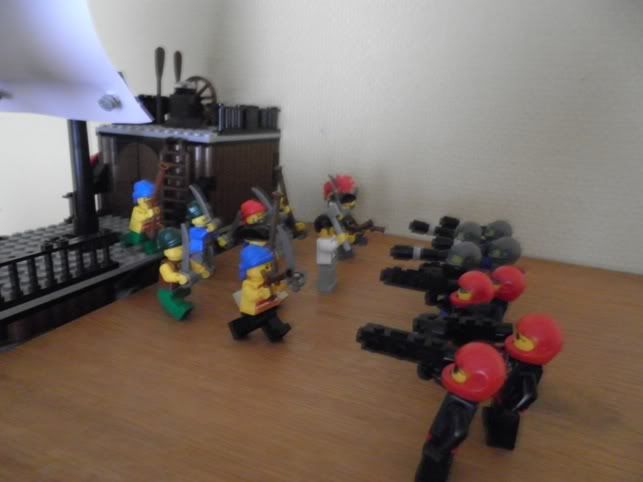 And here they come.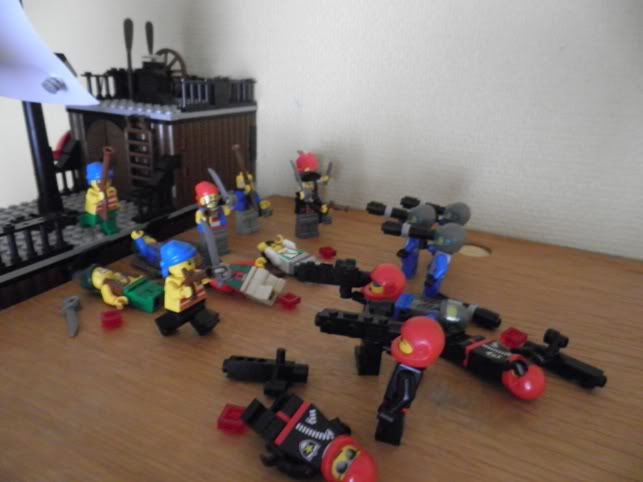 Killing ensues.
Vergilius Raskolnikov
- Apollyon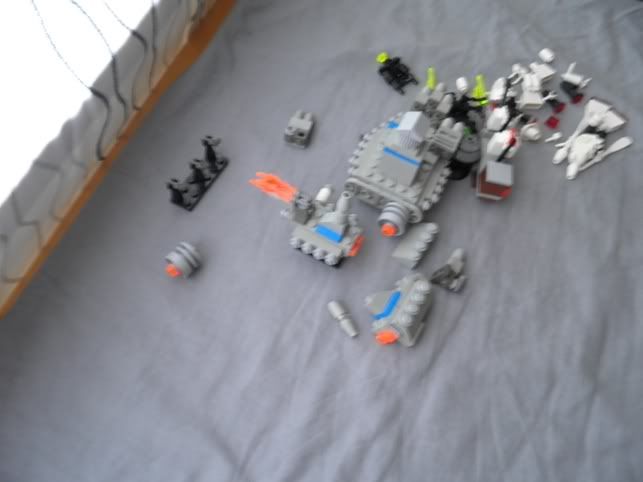 The escort moves to attack the Immortal fighters, but misses them.
Onboard said escort, the troops take down a A.N.U.S. soldier.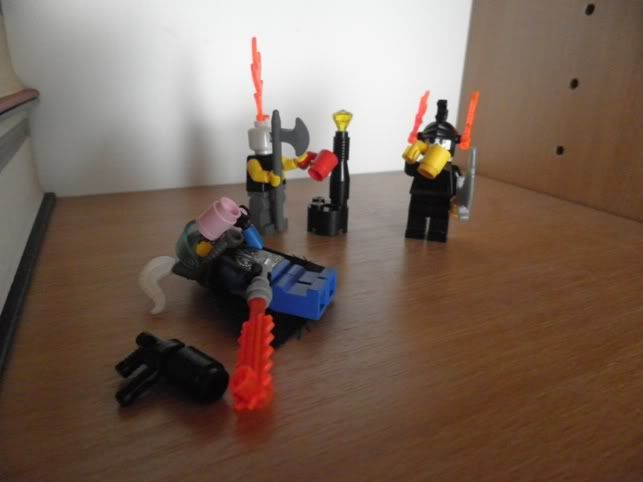 Meanwhile, Raskolnikov is gulping down mug after mug of Maniac Beer... and he is starting to feel a little dizzy.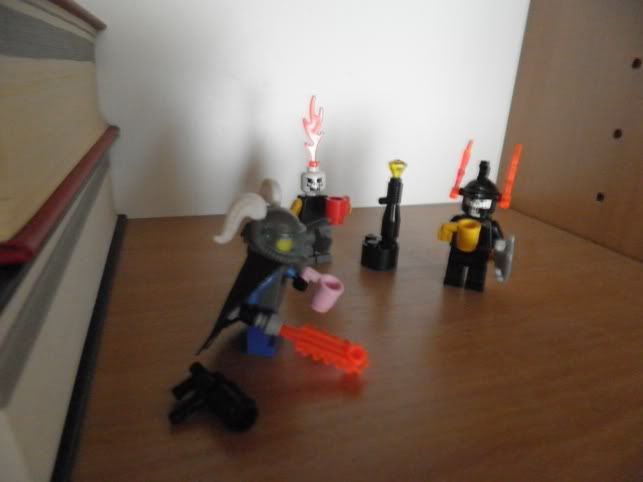 He gets up to do something...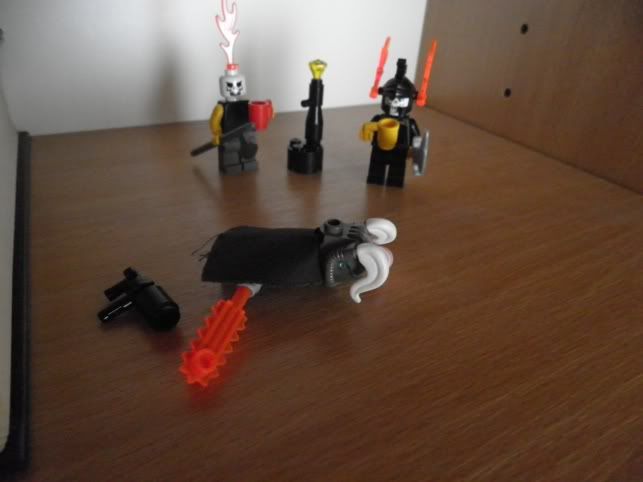 ...and falls over.
"Ha! God damn sissy can't take his drink!"
"It's you or me now... no big surprise."
Kills & Deaths
A.N.U.S. - Silverdream
Kills: 2/19
Ships left: 0/7
Units left: 2/3
Vergilius Raskolnikov - Apollyon
Kills: 6/19
Ships left: 2/4
Units left: 7/9
The Immortal Empire - Warhead
Kills: 6/19
Ships left: 5/5
Units left: 3/5
Warhead sphincter - Falk
Kills: 1/19
Units left: 1/1
Pirates - KittywithLEGO
Kills: 4/19
Ships left: 1/1
Units left: 6/10
Overviews
Space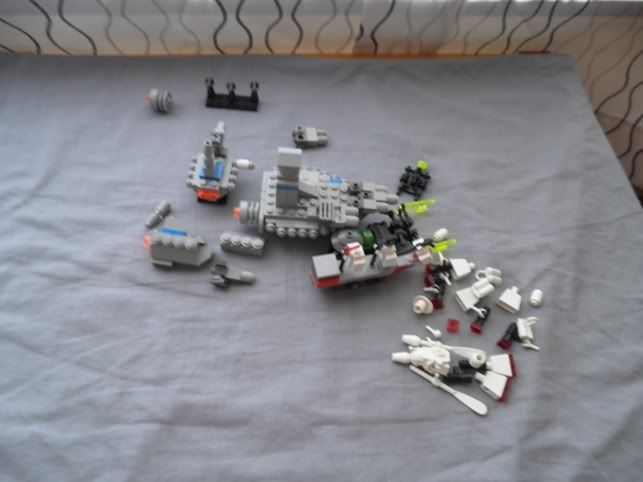 Space station - Inside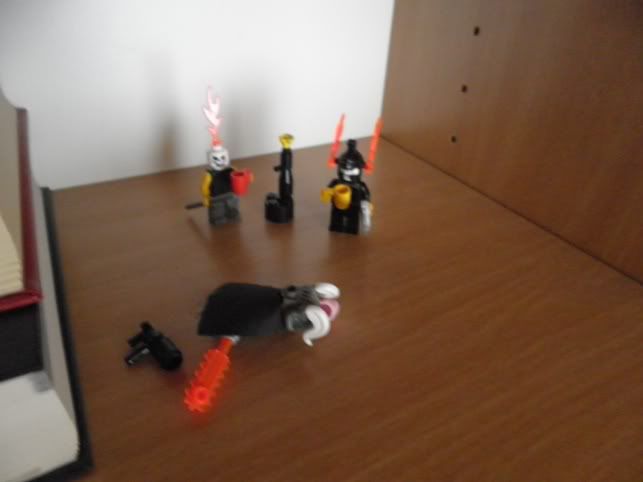 Space station - Outside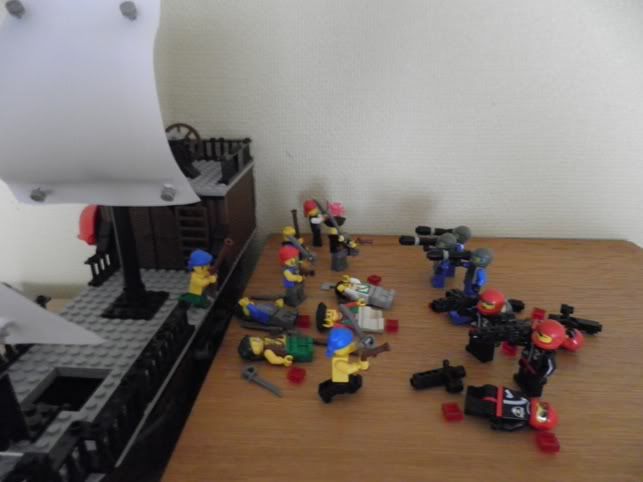 Vergilius Raskolnikov's escort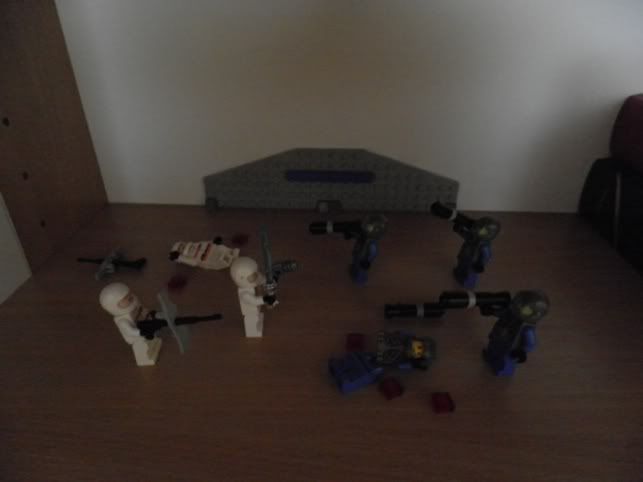 Send in your Turn 4 orders!
Top Thread