I don't think I need to give you further exposition after the recent interlude, so here's the Overwatch, general rules and the armies to pick: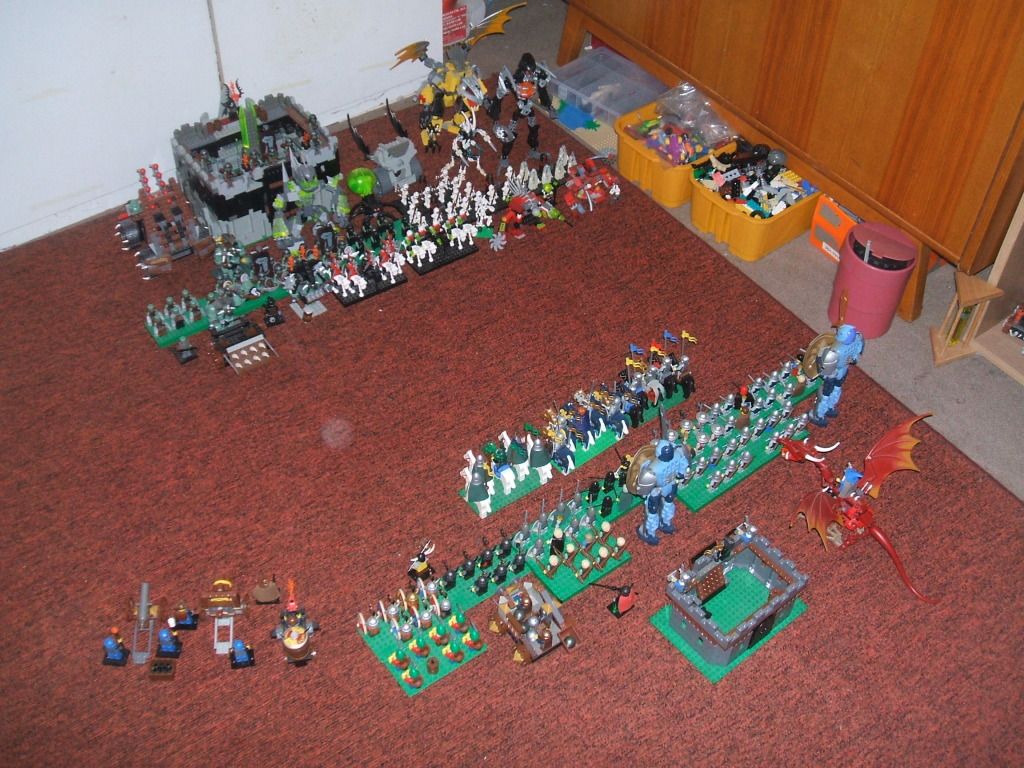 The Warlock
is a non-playable character, as he's far too busy focusing all his magic into the Amplifier, charging it every turn.
After
Turn 10, if the ritual was unharmed throughout the battle, the Warlock shall unleash the amplified necrotic powers and summon a legion of undead soldiers, resulting in absolute evil victory.
The Imperial Army:
Shared Objective: Defeat the Dark Horde by force OR Allow Xalen to reach Ursa Hold and thwart the ritual.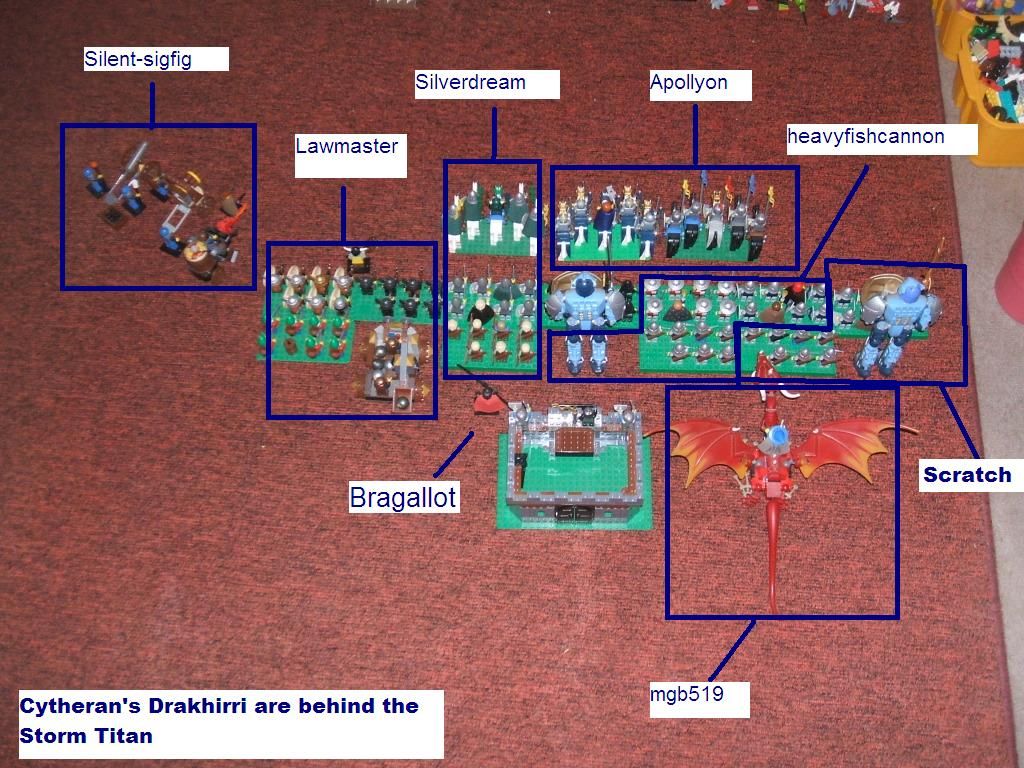 Xalen, Dark Rider of Westeros
(Bragallot) - 1 hero
Ferdinand von Bragstein
(Silent-sigfig) - 1 hero, 1 cannon, 1 volley gun, 3 assistants, 1 engineer
Blaze Ironbreaker
(Lawmaster) - 1 hero, 1 squad of Crimson Guard, 1 squad of Ironguts, 1 squad of Miners, 1 War Machine
Valeera Silverleaf
(Silverdream) - 1 hero, 4 Dawnriders, 1 squad of Silver Spears, 1 squad of Longbowmen
Drakhirri Lord
(Cytheran) - 1 hero, 6 Drakhirri Warriors, 1 Drakhirri Warmage
Apollyon
(Apollyon) - 1 hero, 4 Runeknights, a squad of regular Knights
Arthel Wolfsbane
(heavyfishcannon) - 1 hero, 1 squad of Löwenguard, 1 squad of Swordsmen, 1 squad of Crossbowmen, 1 Storm Titan
Liana Crowclaw
(Scratch) - 1 hero, 1 squad of Swordsmen, 1 squad of Crossbowmen, 1 Storm Titan
Majisto and Gallikronn
(mgb519) - 2 heroes
The Dark Horde:
Shared objective: Annihilate the Imperials.
Gork Steelhide
(Zupponn) - 1 hero, 1 squad of Berserkers, 1 Trolley Kart, 1 Troll Juggernaut, 1 CannonTroll, 1 Heavy War Machine
The Black Centurion
(Pwnerade) - 1 hero, 2 squads of Orkboys, 1 squad of Black Orks, 1 Infernus
Gragh, the Bone Behemoth
(Predator) - 1 hero, 1 squad of Dreadknights, 2 squads of Skeletal Spearmen, 1 squad of Skeletal Archers, 1 squad of Ghosts, 1 Bone Beast
Ezra von Bragstein
(Rev Sylvanus) - 1 hero, 1 squad of Corruptor Cavalry, 1 Corpse Grinder, 1 Rot Walker, 1 Necrotitan, 1 Doom Wailer Cannon
'Beaky', Sorceror Demon
(Robot Monkey) - 1 Greater Demon
As you could see, there are plentiful spots to take, so feel free to pick whatever you desire, the only requirement is that you're not planning leave the boards in the near future, because that would stall the game and would be generally unfun.
Bring me mead and bring me ale,
To help us face this fight again!
Good fortune will shine down on us,
Together we will win!

And they will never break our spirit,
We will never turn and run,
And we will rise, stronger still
When we stand as one!