Xalen
- Bragallot
Xalen decides that it's time to ride in style and conjures a drake mount.
He begans storming towards the hold, and tries to swing at Gork but misses.
The löwengard kill the last of the skeletal archers.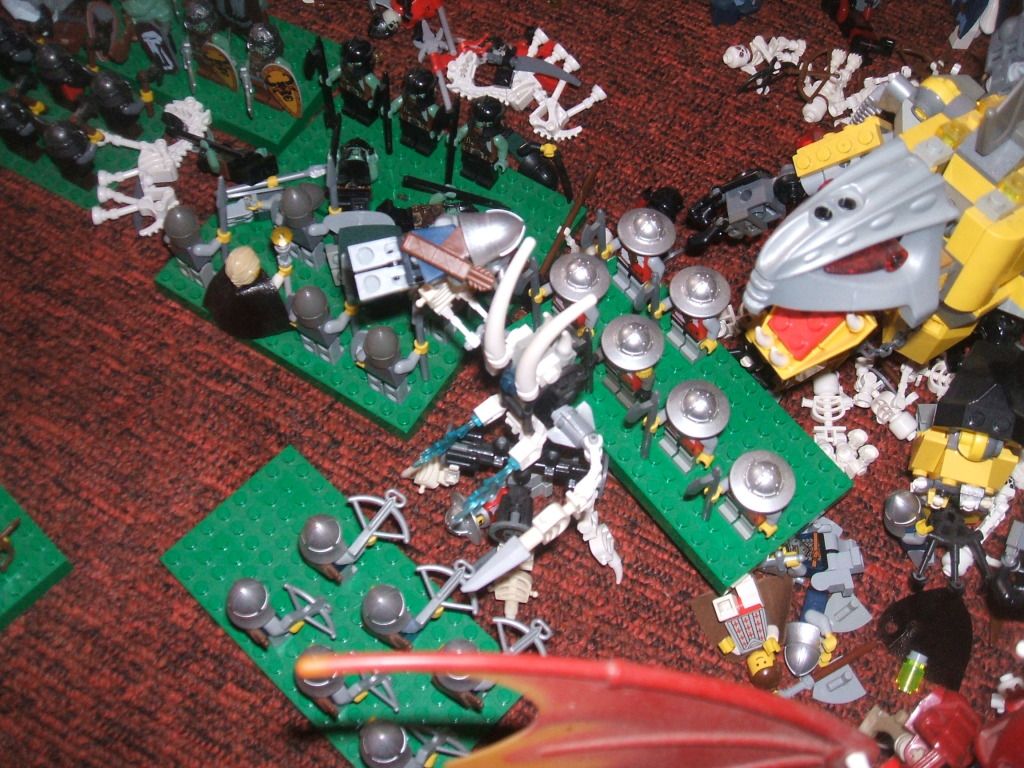 Then they confront the bone beast.
The cleric miraculously revives the engineer. Yay!
Majisto and Gallikronn
- mgb519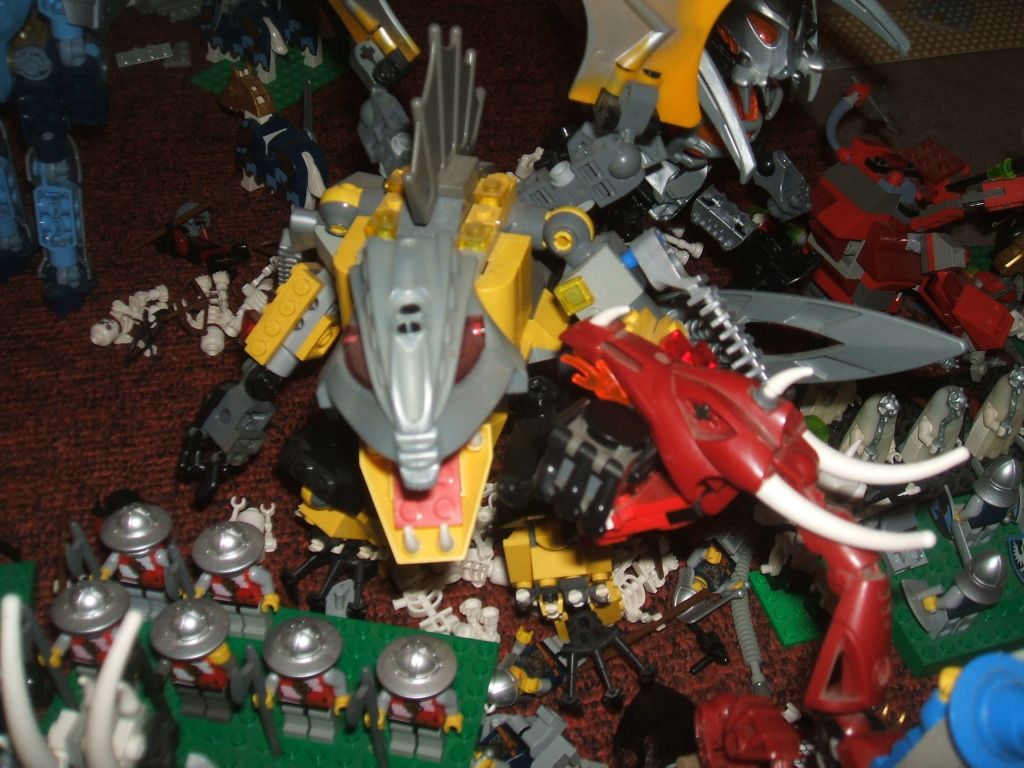 Gallikron chomps at Beaky but fails to do damage. Awk-waaard...
Majisto fails to cast anything this turn.
Gragh the Bone Behemoth
- Predator
Nothing special this round for the skellies, all but Gragh fails to kill anyone. At least it axes another swordsman.
Liana Crowclaw
- Scratch
The battle cleric critically succeeds with his new powers and heals both Gallikronn AND Arthel! (+1hp).
He then passes a fallen lance to lady Liana.
She uses it knock away Gragh.
While damage rolls were pitiful, it knocked the bone behemoth quite far away.
The Titans and infantry units engage in combat, but no damage is done.
Ferdinand Von Bragstein
- Silent-sigfig
Ferdinand works together two warmachines, creating a pain train, which he embarks.
The contraption roadkills 2 orks; Ferdinand shots at Gork and scores a hit!
The ork leader is torn apart by the volley of the deathmachine.
Valeera Silverleaf
- Silverdream
Valeera attempts to inspire the horses, but her equine is quite bad and she fumbles. After that, she kills an orkboy.
Silver spears and black orks continue to fight, the elves kill 2 while lose one of their kin.
Longbowmen fire a volley at the juggernaut, but its high armor soaks up all damage.
Arthel Wolfsbane
- heavyfishcannon
After a pitiful volley of crossbow bolts, Arthel charges and mutilates the left leg of Beaky, who loses 1 hp.
The storm titan deals a crushing blow to the Infernus, who loses 2 hp, and an arm.
Beaky
- Robot Monkey
Beaky grabs Arthel and eats him! (-1hp)
Note: Arthel may attempt to free himself/be freed by others from the belly of the beast, however, he'll receive a stacking -1 armor debuff from this turn on, and will be dealt 1d6 stomach acid damage each turn.
In an
manner, Beaky burps up some demon bile, which kills 2 löwenguard.
The remainder of Gork Steelhide's army
- Zupponn
The Juggernaut squashes a dwarf into pulp, while the warmachine sets to response fire.
Ezra von Bragstein
- Rev. Sylvanus
CG belches 2 knights to death.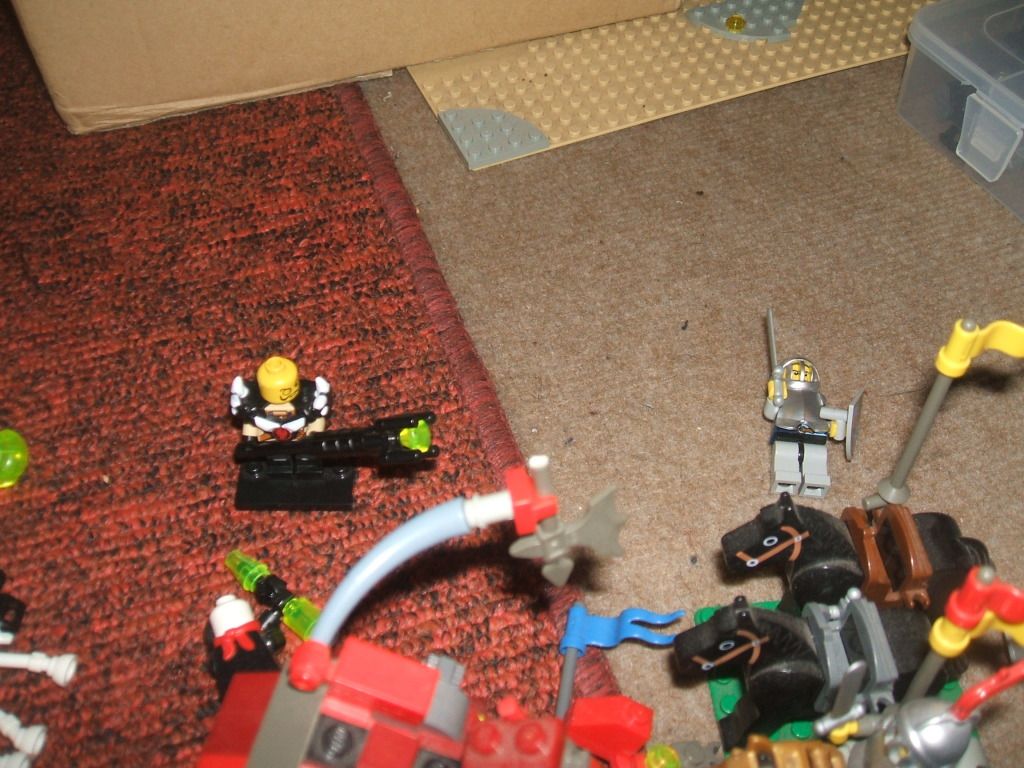 EvB zaps a third one down.
The mad genius hops on the necrotitan, which begans to hack the storm titan away, without any success.
The Black Centurion
- Pwnerade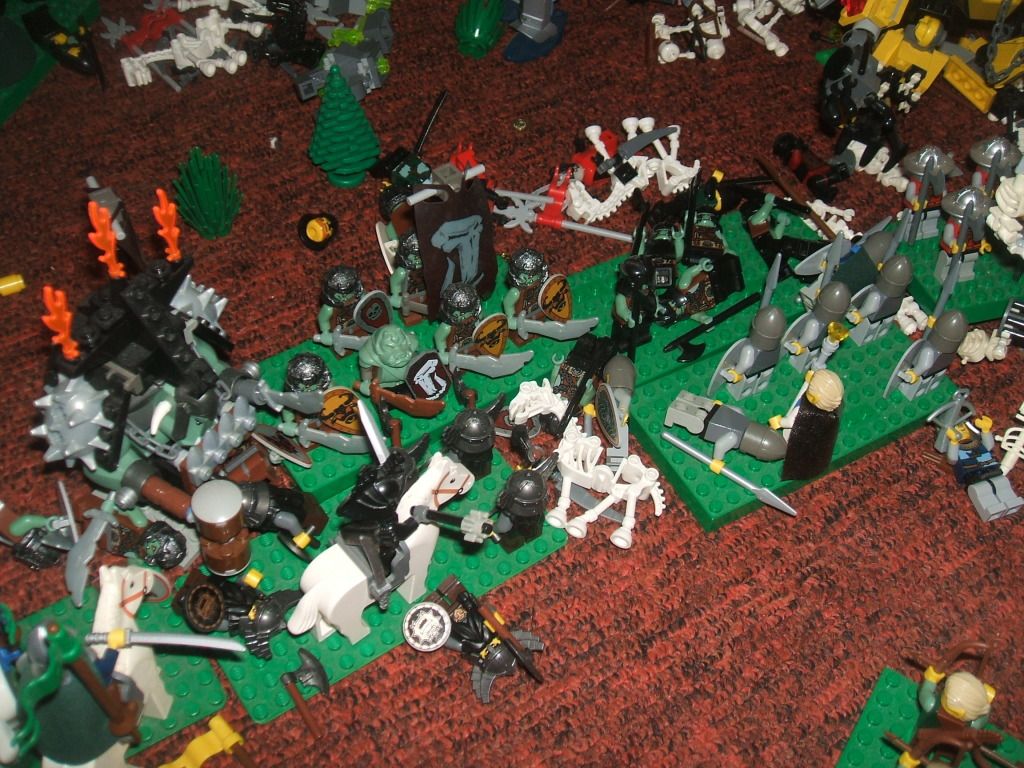 The centurion breaks free, and goes on a rampage, killing 2 dwarves.
The Infernus uses demonfire and damages the storm titan (-1hp).
Other attacks failed and not pictured.

Apollyon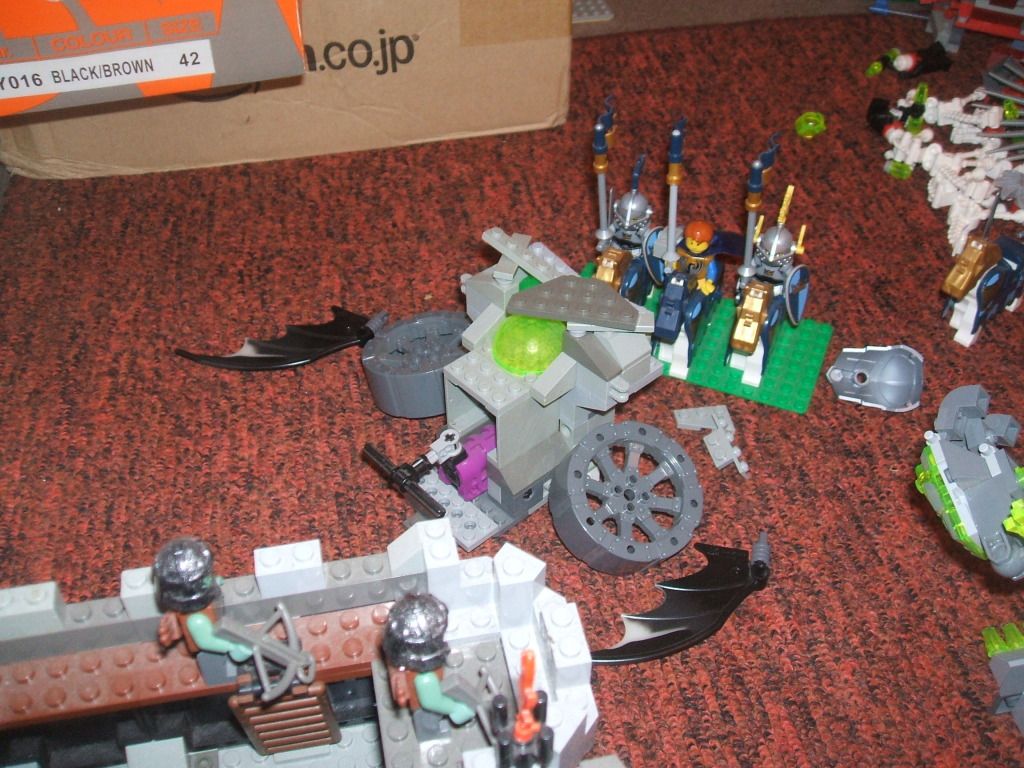 After getting back to the saddle, Apollyon
taunts
the npc crossbow orks on the fortifications. Ork #1: 'ey, dat's rude!
Ork #2: He has a point, Orvuk, you do smell like shite.
*Ork#1 shots a bolt right into the forehead of Ork#2, who gets decap'd and hilarity ensues*
Ork#3: 'ey, that was unnecessary!
Ork#1: I don't care, nobody fucks with me and my personal hygiene issues!
Orkficer: 'ey you stop dat, get back in line or I'll kill you gits both!
Ork#4: Dibz on Orvuk killing da boss!
As you could see, NPC crossboworks are too busy this round and will not fire.
After that, Apollyon and the knights charge at the CG (it seemed a more suitable target considering the state of the field).
Blaze Ironbreaker
- lawmaster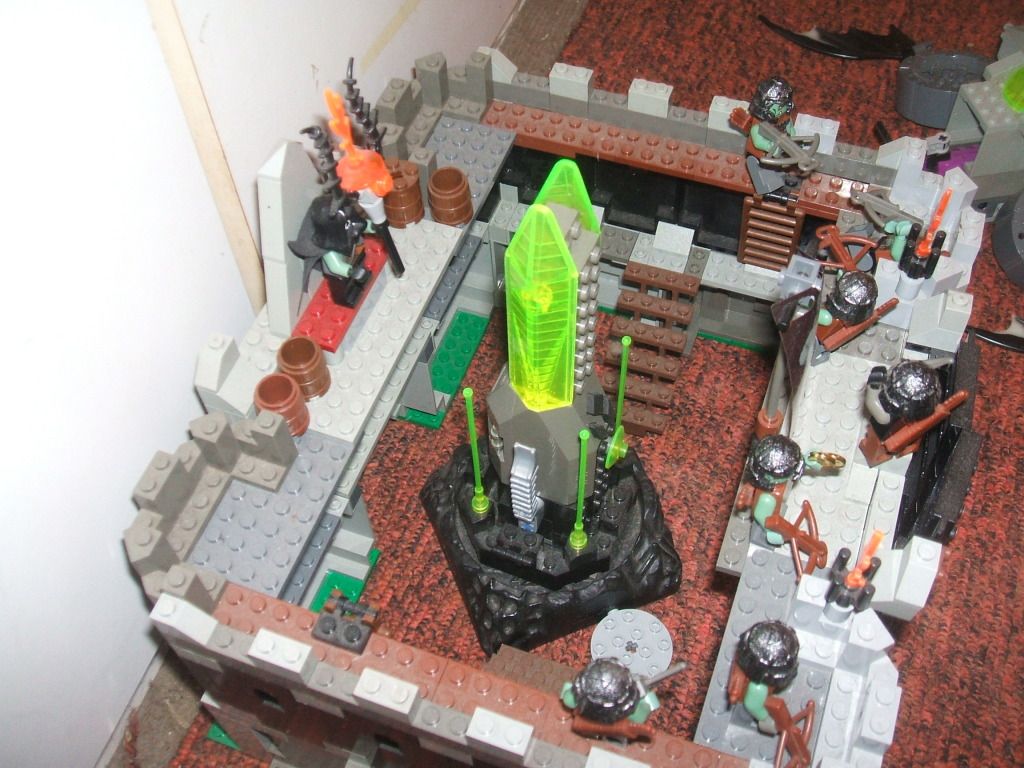 Miners successfully dug under the keep! (note that they still have their barrel of gunpowder with them)
The Crimson Guard attacked the Juggernaut and scored a hit! (-1 hp)
Ironguts kill an ork and fail to hit the Centurion. Blaze was out of reach of any action this round, for shame.
Drakhirri
- Cytheran
The Drakhirri would've continued their glorious charge, but they got fired at by the warmachine.
With sixteen points of damage dealt, only the lord survives (-1 hp).
In a fit of rage he dashes and cuts down the crew ork.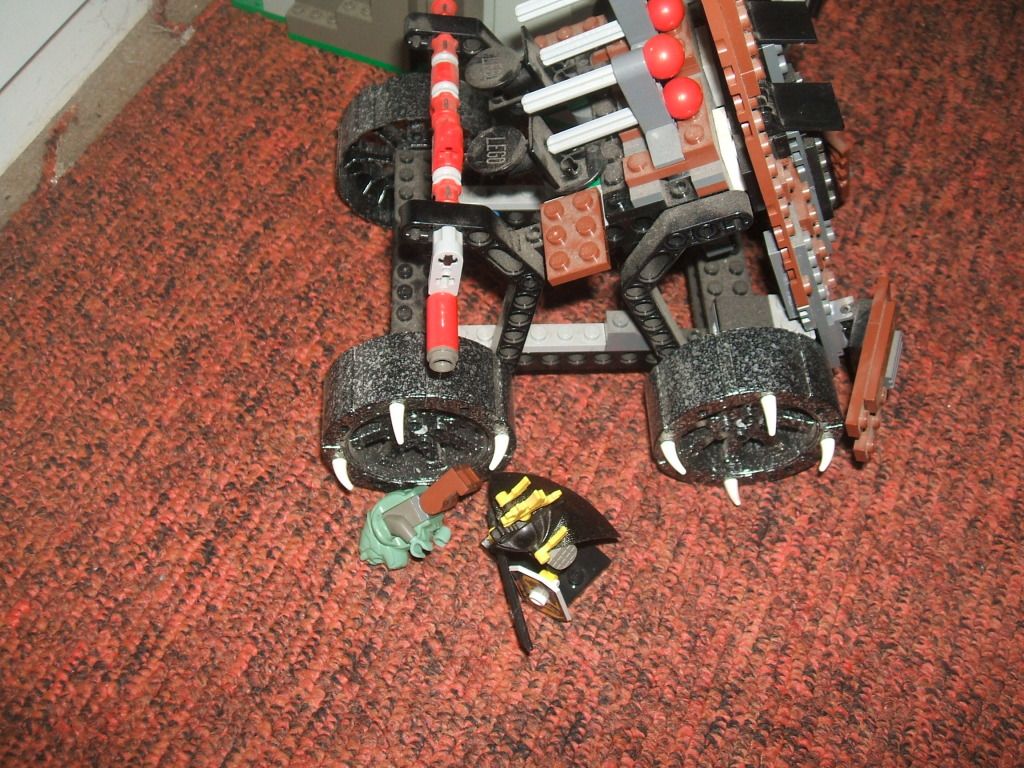 As more and more blood is spilled, the Amplifier continues to power up...
Overwatch and kills:
Apollyon 2
mgb519 7
Rev. Sylvanus 13
heavyfishcannon 4
Bragallot 13
Robot Monkey 4
Scratch 4
Silverdream 12
Cytheran 3
Predator 7
Zupponn 15
Silent-sigfig 10
lawmaster 3
Pwnerade 3
Send orders for turn 5!