The Dark Horde has been defeated. The undead without control to guide them had been reduced into a staggering horde of mindless creatures. The Cult of the Corrupted, with their master destroyed fell back in the shadows. The Orks had lost many warriors, and are facing the wrath the victorious Imperial Army, that is ready to take back the lands they had claimed. In these troubled times, a strong leader is needed. Alas, Warlord Blackwing, the hastily promoted clanlord is far too busy trying to organize defenses, causing the orks to fall to the worst illness they could be afflicted with...
Boredom.
It is in these troubled times that one young ork's destiny is about to be fulfilled.
Gurak: 'Warlord Blackwing, I need to ask for something.'
Blackwing: 'Git on with it boy.'
Gurak: 'I, Gurak, demand mag'kora!'
Blackwing: 'Ah, the olde rite of duel to the death! Who offended you so deeply that you want to resolve it this way instead of stabbing him while the git's asleep?'
Gurak: 'T'was you, warlord.'
Blackwing: 'WHAT?'
Gurak: 'Aye, you fail to do what a clanlord should. We are proud warriors, not suited for lying in wait! What do you want, sit on yer arse while the huminz gut us and drive us back to the wastelands?'
Blackwing: 'You don't understand, whelp. The Warlock is lost. The Centurion and Steelhide are dead-'
Gurak: 'They are dead because they failed! And you're no better! That's why I, Gurak, demand mag'kora with you, Blackwing! A duel to the death for leadership!'
Blackwing: 'Preposterous! Fetch me my axe! I'll have to teach this git a lesson.'
Later, in the pit of fighting:
Orks: Black-wing! Black-wing! Black-wing!
Blackwing: 'You asked for this, Gurak. MAG'KORA!'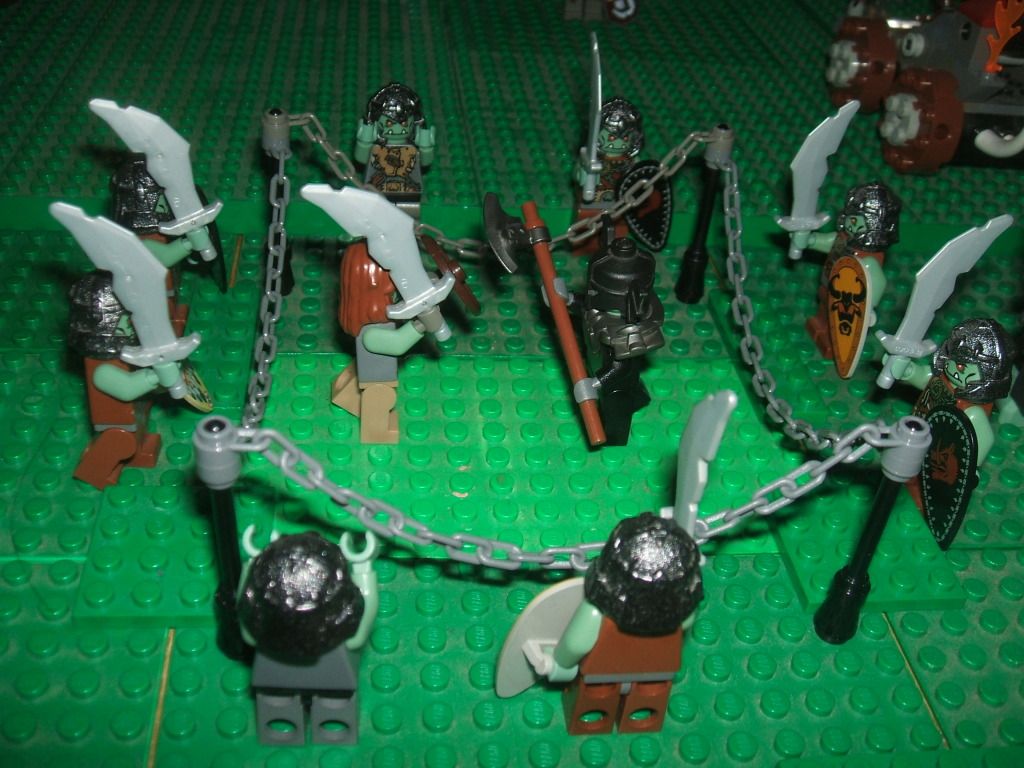 The two warriors clash...
A shattering blow knocks Gurak instantly down.
Blackwing: 'Pathetic. Let this be an example ye gits! Treachery shall be met with DEATH!'
However, as soon as Blackwing delivers the killing blow, Gurak rolls away!
Blackwing: Wat!? Why is errything dark?
*punt*
Gurak: 'This is why you're weak, Blackwing. Even fully armored, and with a mighty ax, you are no true warrior.'
*slit*
For a moment, the camp falls silent as Gurak raises the severed head of Blackwing.
Orks: Gu-rak! Gu-rak! Gu-rak!
Gurak: 'Alright ye lot! Rally everyone! Them yellowbellied human scum believes that we are weak, broken and beaten! But we will show them our true might, and wipe away the smirk from their pudgy faces!'