Previous Thread
Next Thread
Lost?
Click here for the top thread!
It begiiins~
Gurak's Horde
- Scratch
Gurak catches the Imperial ambush and continues his speech (feat):
'THOSE COWARDLY HUMANS ARE TRYING TO AMBUSH US! HAHAH, I HOPE THEY PUT UP A BETTER FIGHT THAN THEIR YELLOW-BELLY SCUM OF PREDECESSORS!'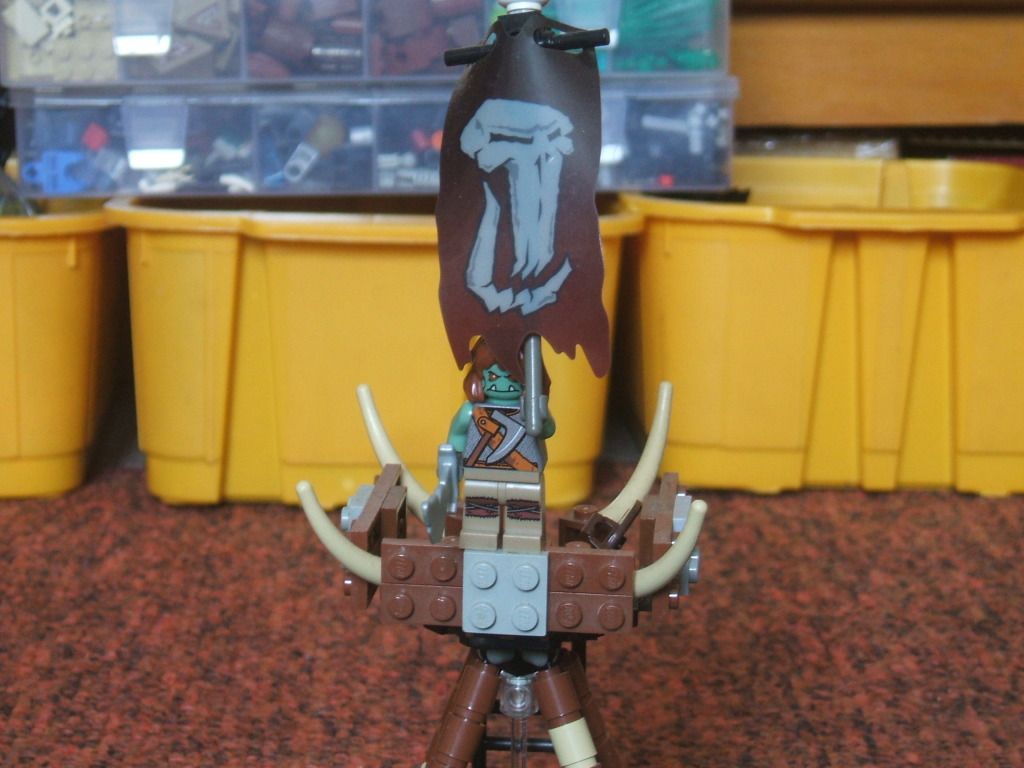 'WE WILL CRUSH THEM NEVERTHELESS!'
Gurak picks up the banner and jumps into the fray, ready for a fight. His berating speech was successful; enemy heroes receive a -1 feat modifier this turn.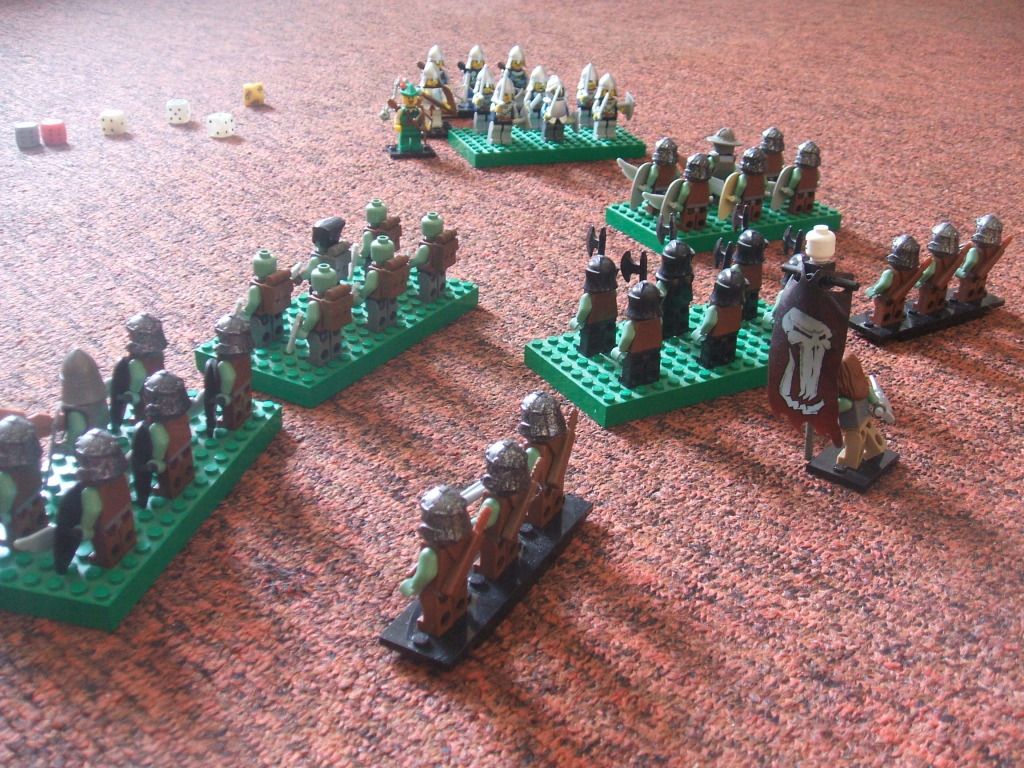 The orks reorganize and press onwards, alas none of them are in attack range.
Jean-Francois
- Bragallot
JF and his units move inwards, keeping distance from the horde yet.
Battle Cleric tries to bless the crossbowmen, but fails. Nevertheless, they are in range anyway, so they fire at the nearest squad of orkboys.
Orkboys survive the attack, with using a response parry against the crossbow bolts.
JF attempts rapid fire (feat: on success it makes 1d3 attacks instead of a regular one), and even though he's handicapped, he rolls a critical success and makes 2 attacks, with which he kills two berserkers. First Blood!
Prince Albrecht
- lawmaster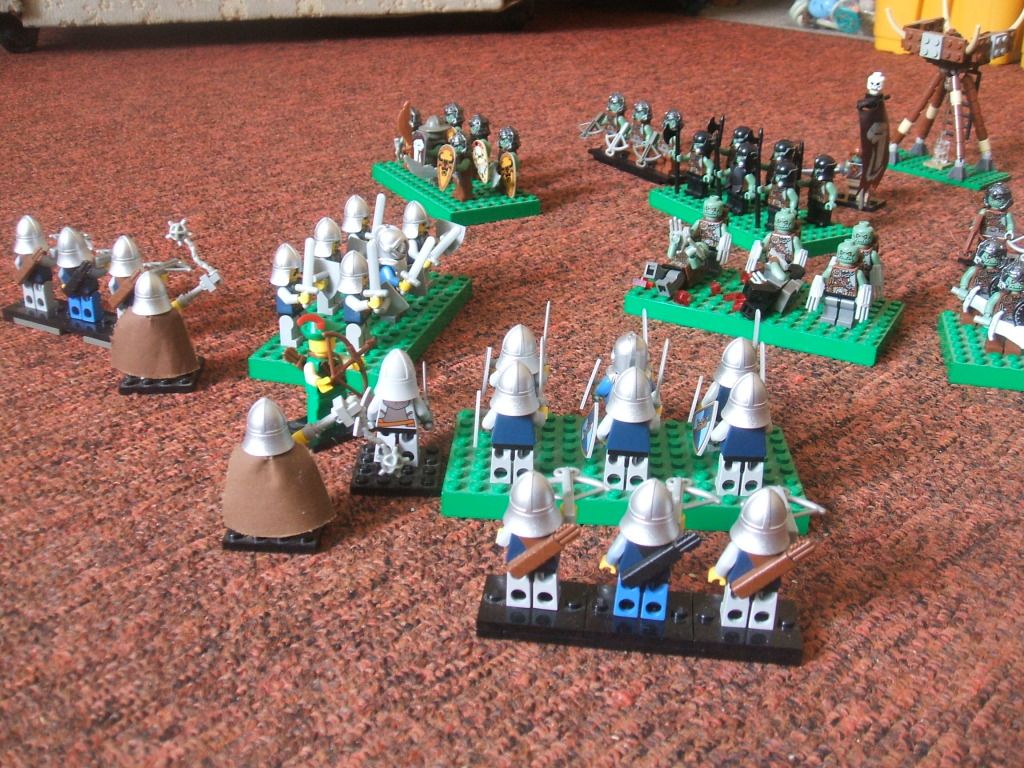 Albrecht's team joins up with JF.
Jean-Francois:
'Vous still think we got this mon prince?'
Prince Albrecht:
'Fear not Jean, we will destroy these foul beasts. Their champion is too overconfident to realize this.'
Overwatch and kills:
Scratch - 0
Bragallot - 2
lawmaster - 0