Even though New Prussia was overrun by its own Peach Virus-infested inhabitants, there were some places even the zombies couldn't reach...
Sir Bragallot's laboratory, once home to the mad scientist himself, now abandoned. Hidden and defended by many trap mechanisms and mechanical creatures, it is a place many zombies have crawled towards, but none have managed to reach. Despite the inhabitants' departure, the laboratory's many computers and systems are still abuzz with activity, as if someone is controlling it from the outside...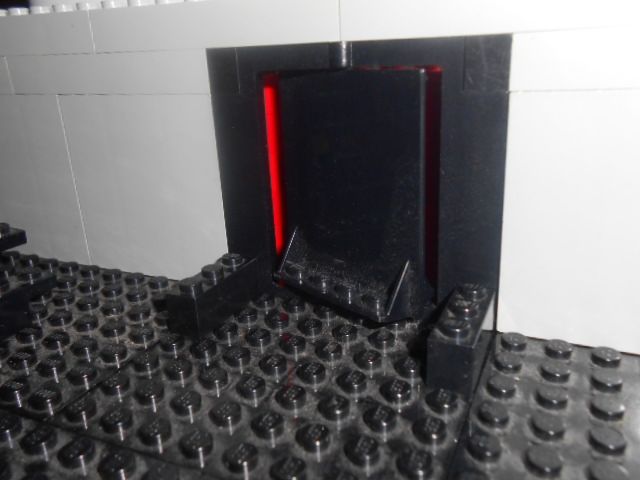 Suddenly, the door to the cloning chamber begins to open.
"Finally, I live," a deep, but distinctly feminine voice mutters.
Out steps a young, beautiful woman, wearing a look of determination that rivals that of Neo-Prussia's most loyal soldiers on her face. Contrary to most clones, she doesn't appear to be suffering from the disorientation many face during the first hours of their life. Without even bothering to look around, the woman heads towards the computers, as if she already knows her surroundings perfectly.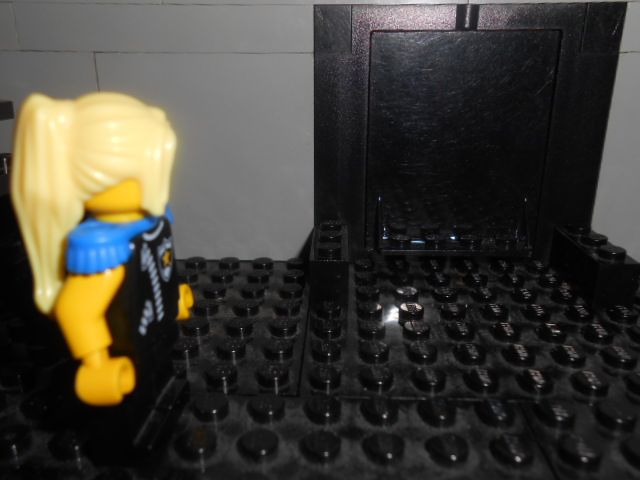 It doesn't take her much time to get the cloning chamber working again. Impatiently, she waits, cursing the machine for its slowness.
The next clone to burst out of the cloning chamber does suffer from disorientation.
"Where... am I?"
"Be patient. I'm uploading all the memory data to you now. In a few moments, you will know everything you need to know, and you will have inherited all the battle data you require to become my greatest soldier."
"Yes... It's all coming to me now. I remember the rise and fall of the Prussian Empire, the Battle of Fort Waldstein... Even though I'm only just alive, it feels like I've been in a thousand battles already. I'm... a sniper. I don't remember you, though. Who are you? There used to be someone else here... a mad scientist."
"There is still. All will be explained in due time. You might not survive for very long, so I'm not going to bother explaining anything right now. What is important is that we get out of here."
"... but the systems..."
"I can crack them all. The real problem are the zombies. Hold still while I go look for some weapons. And stay away from that door. You're about to get some company soon."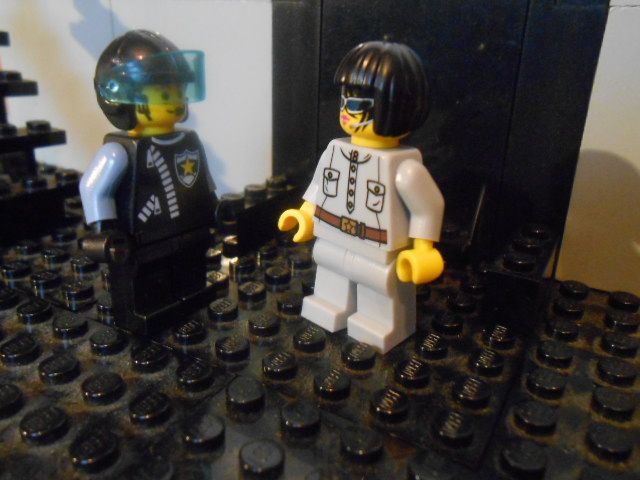 ... and the clone does get company, from an apparently generic Wolf soldier. After his disorientation has passed, the female clone addresses him.
"Have you been given the same memories I have? I feel like I'm a veteran of many battles, even though I've only just been cloned."
"No," the puzzled clone replies. "I remember the history of Neo-Prussia, my training, a couple of fights with the indigenous tribes, but nothing else. I do feel a deep sense of loyalty in me towards the person who's cloned me. Even though I haven't seen her face yet, I feel I will recognize her as soon as I see her."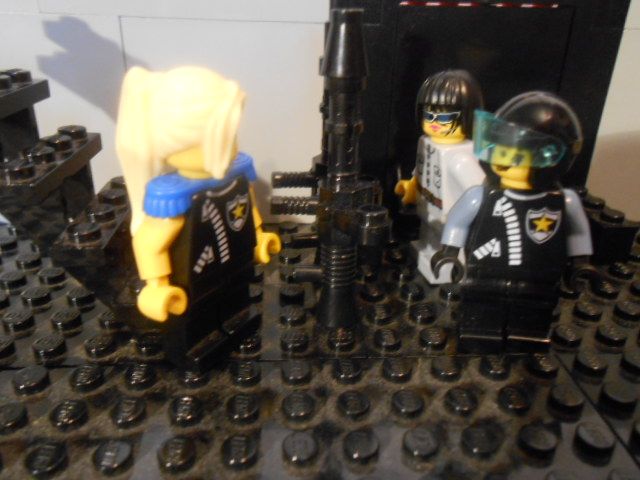 Male clone: "Mistress!"
"Be quiet. These are all the weapons I've been able to find. A laserfaust and a prototype sniper rifle. It's not much, but it'll have to do."
Male clone: "You've cloned me, so why don't we just clone an army to fight our way through the undead?"
"Even if the cloning facility had enough energy left to do that, an army would do me no good. How would I feed you, or arm you all? Large groups attract a lot of attention. You'd all be turned into zombies and cause me more trouble than you're worth."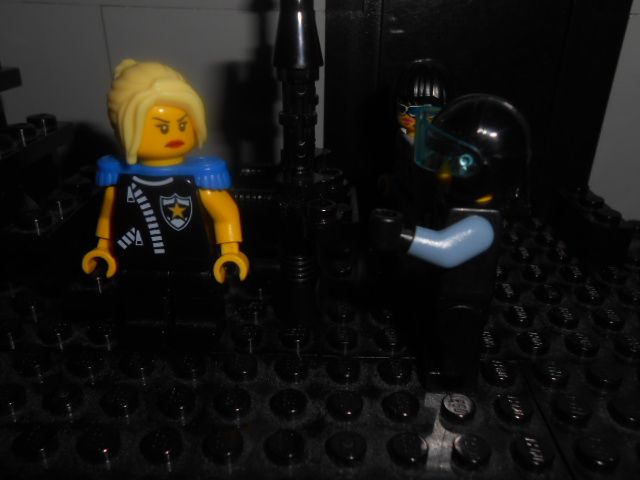 Male clone: "What are we doing here? Why clone us to put us in a hopeless situation?"
Female clone: "I understand we must have been cloned for a greater purpose, but as of now I don't understand it yet. If we're going to lack a sense of guidance, can you at least give us names?"
"I shall call you Heidi. And you, Junker. Hope you live long enough for me to not regret naming you."
Junker: "And who are you?"
"I'm called Bragina, and soon, you will know me as the successor of Sir Bragallot."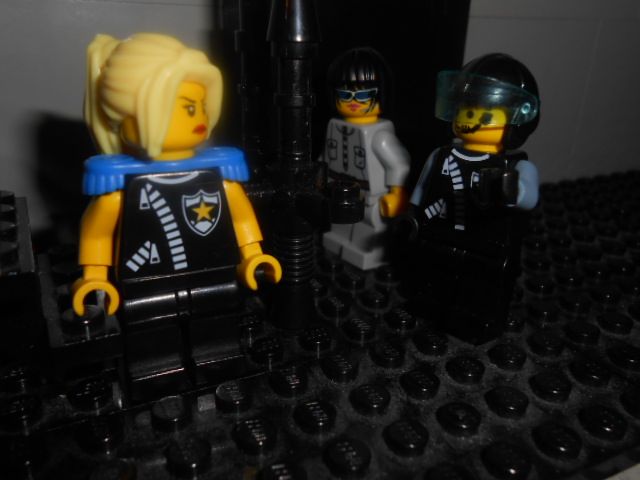 Junker: "Hah, Bragina, that kinda sounds like-"
*ffzt*
Bragina: "It looks like I forgot to tell you I also managed to create two beamsabres with the materials I found, Junker."
Heidi: "But... couldn't we have used him?"
"He asked too many questions. We're better off without that fool."
Heidi: "You spoke of becoming the successor to Sir Bragallot. Do you wish to overthrow him?"
Bragina: "That, and more. It is the final purpose of all of us clones: our genetic structure wills us to aim for greater glory, to always become better, for such is the way we become the living embodiment of the advancement of science. However, Bragallot gives us deficiencies, and builds mechanisms within us, to assure we serve only
his
needs, and will never be able to rise above him or take his place. He is in the way of progress, and must be destroyed."
"If we are deficient, then how can we hope to defeat him?"
Bragina: "I am not a mere clone, and neither are you. I chose
my own
traits, and none of them are deficient. I cloned
myself
. I
took
the knowledge. Within me is all of the knowledge, battle data, scientific data, intelligence and research Sir Bragallot has ever gathered or conducted. He was so focused on the threats coming from the outside, that he was blind to what was happening inside his databases. I was a cyberghost that came to life in the midst of all his computer files and databases, and now... I
live
."
Heidi: "We have to get out of here. I can't imagine he doesn't have a way of keeping an eye on his lab."
Bragina: "I hacked the systems before I ever created myself, but you are right. He may not know
what
is happening, but he'll surely realize
something's
happening before too long. I am confident that I can keep him from regaining control of the system, but then lingering wasn't my plan either way. Grab that rifle. Our first priority is to find transport off this planet."