Since the liberation and unification with the Menggu, Avalon had grown to encompass many star systems. The kingdom had grown to encompass 49 planetary systems within the region. Trade with other empires and republics flourished and an era of unprecedented peace seemed to rise like a warm sun on the horizon.
But on the second moon of the gas giant Quelos, the mysterious figure known as Warhead began to take advantage of an opportunity that had presented itself before him.
A group of dice-worshiping cultists had amassed a large fortune in their treasury. Warhead demanded they turn over the gold to him or suffer the consequences.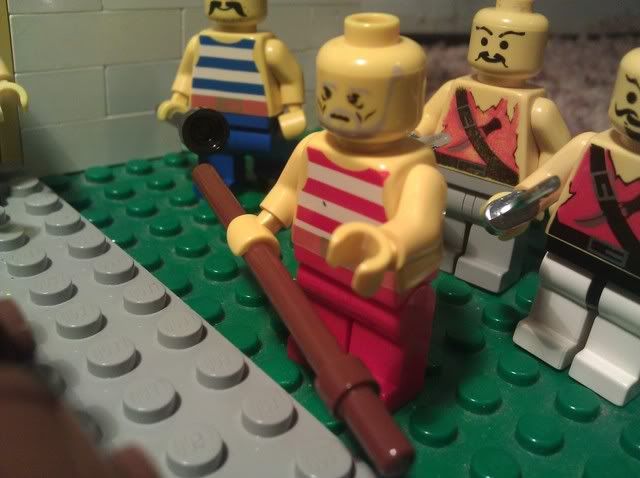 "The taking of this gold will bring nothing but misfortune upon you!"
"Your primitive ways mean nothing to me, old man. I have fought countless battles and devastated innumerable worlds. Nothing can destroy me! Not even your misplaced beliefs."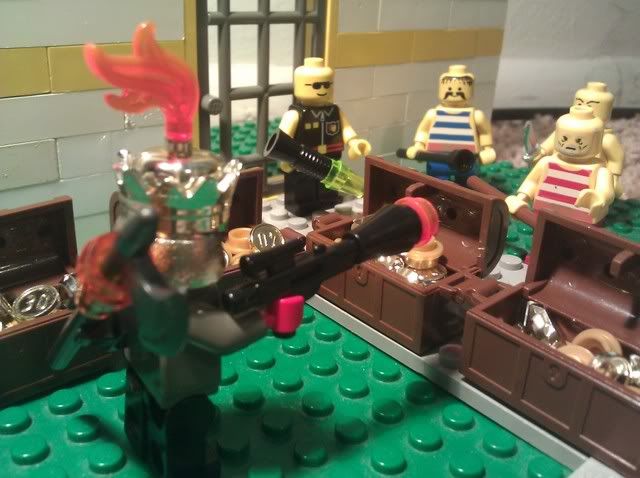 "Now, which one of you will go first to meet your cube?"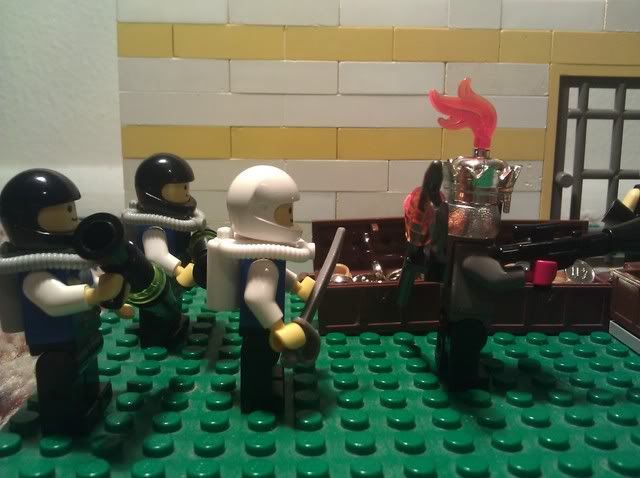 "Commander Warhead! Stop right there!"
"Sir, I must protest. It is forbidden to plunder those who have declared their loyalty to the crown. These people have done nothing wrong and need to be left alone."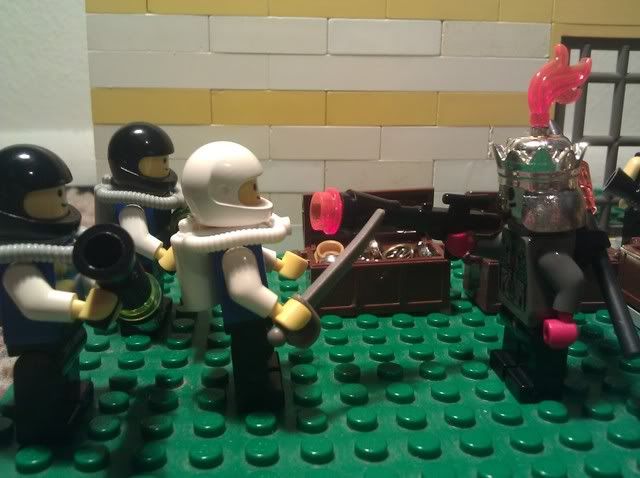 "What are you doing? Commander War-"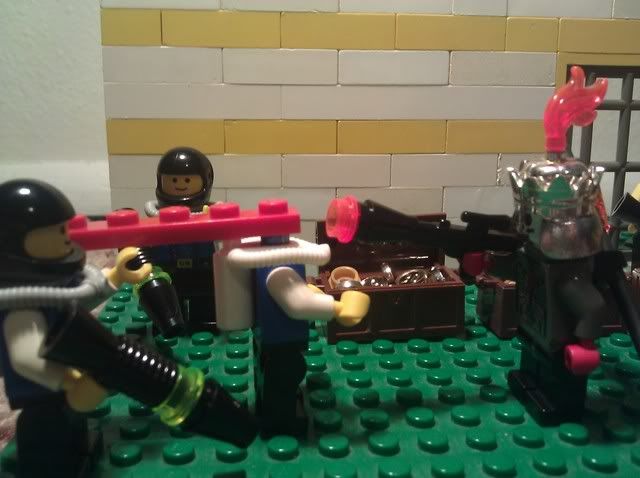 "My thanks Captain, but you have no need to inform me of the law. I am the law."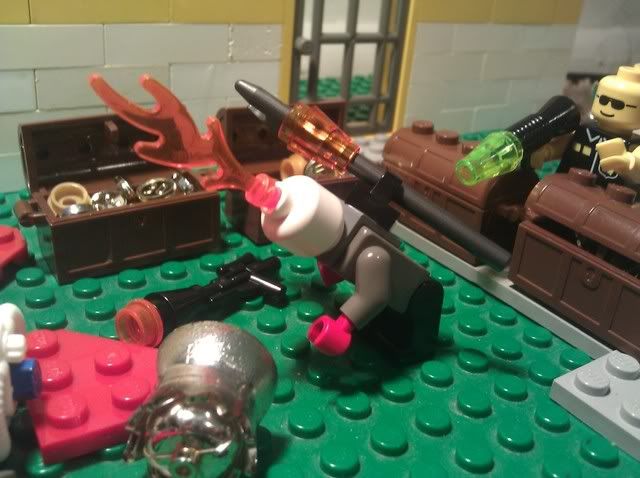 A cultist shot Warhead from behind and knocked the crown from his head.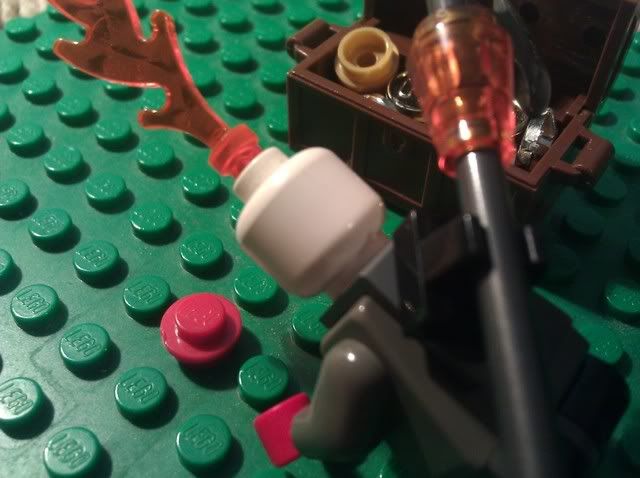 "Impossible! That blood can not belong to me! ARGH!!"
"Is this how you repay my kindness?!"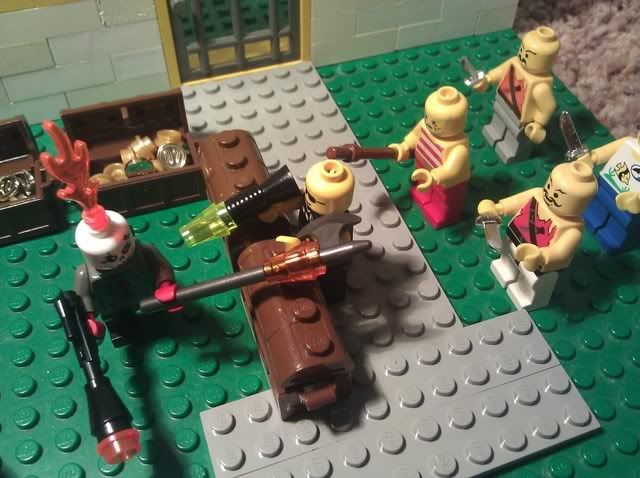 "You want your pathetic gold back? Here! Come and take it!" said Warhead as he flung the chests at the cultists.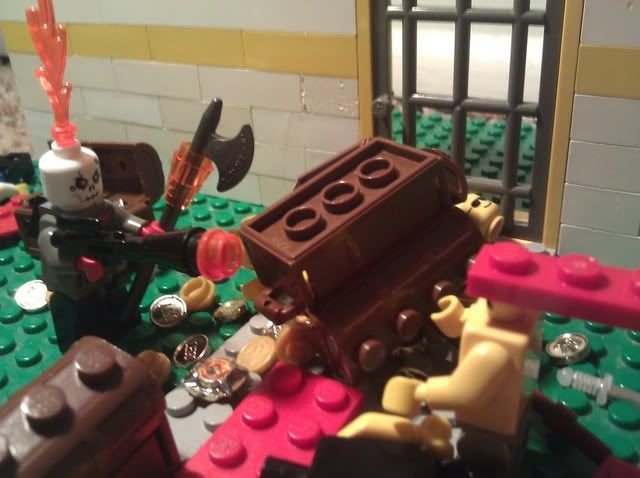 "The dice have rolled in your favor for now, but there will come a day when retribution and sacrifice will be demanded of you!"
"There are no dice!"
Back on Avalon, the High Chancellor, Semaj Nagirrac, heard of the catastrophe on Quelos II and demanded Warhead to return immediately.
"Put yourself in my place, Commander. Everyday I search as hard as I can for an heir to the throne. I've nearly come to the realization that the ancient Rites of Rulership may need to be invoked in case a candidate of worthy blood is not found. But that's not all! There are alliances to be made, trade agreements to be brokered, and suddenly I hear that you have slaughtered an innocent group of people, under the crown's protection, and that you have also murdered your personal bodyguard!"
"May I ask what was going through your mind at that moment?! Do you have any idea the amount of damage you have caused?!"
"I have served long enough without proper compensation. It was time to call in my debt."
"Call in your debt? How could I forget? You were the one that led our people to victory during the invasion. You were the one that slew Mordred while our troops fought bravely to liberate our people. You were the one that made peace with the Menggu. Am I forgetting something? Oh, that's right!"
"It wasn't you that did any of those things. It was me!"
"So, now we see the pretended modesty of the great Semaj Nagirrac run out."
"You say that you do your best to find a new king. Well, I know better than to believe a flat faced lie such as that."
"It is you that plans to wear this crown next! I've known all along of your pathetic scheme to usurp the kingdom for yourself!"
"You go too far, Commander. Surrender your weapon and return to your quarters. You are hereby placed under house arrest until summoned to your trial."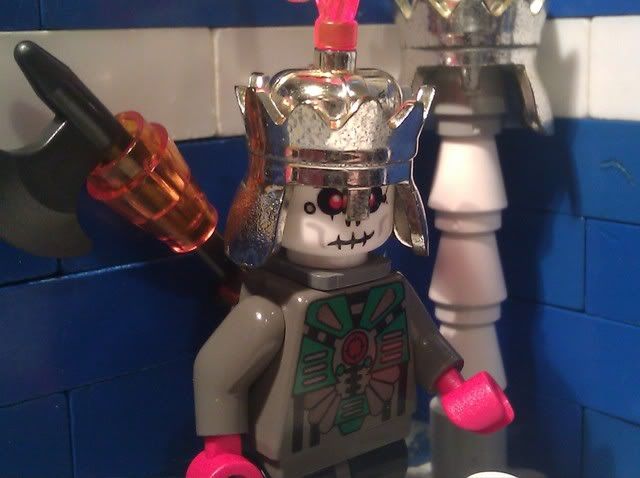 The cold blood of Warhead boiled beneath his skin. He knew without a doubt that he could kill Nagirrac where he stood. But he knew that there were elite guards just outside the door that would be able to kill him just as fast.
"Very well, sir. I'd hate to cause more embarrassment to our good name."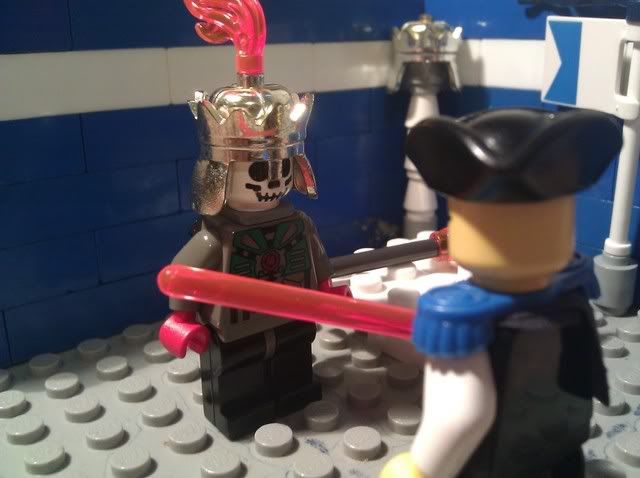 "After all, I'm only a commander. What would I know about carving out an empire?"
Warhead's feigned loyalty was enough to convince the High Chancellor that an escort was unnecessary. He was allowed to return to his quarters without being encumbered by the guards. However, Warhead began to put a plan into effect to remove the High Chancellor from his position. Permanently.
"You know the man's weaknesses. Exploit them in preparation for my arrival. I want him to writhe in agony as I draw the last breath out of him."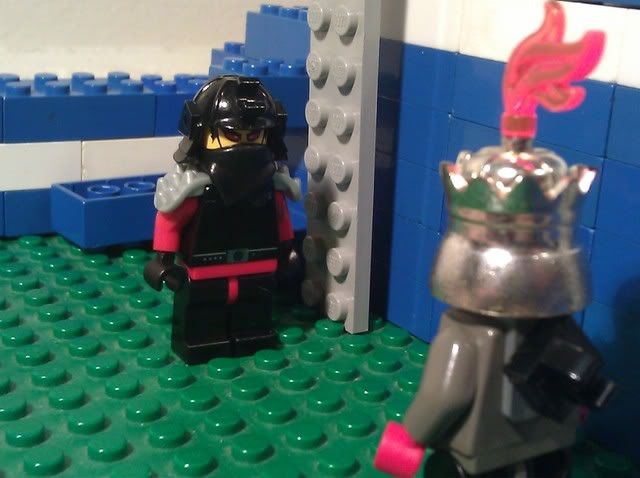 "We have taken the little upstart before. He will not be able to resist my temptations of death again."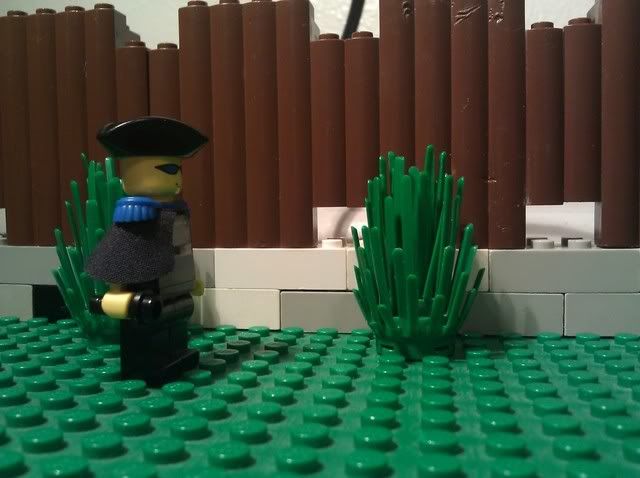 Later that day, Semaj began the short walk from his office to his home.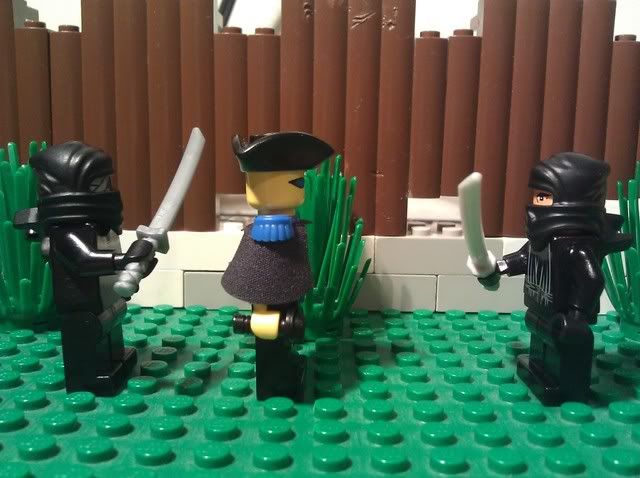 But an old enemy manifested himself from the shadows.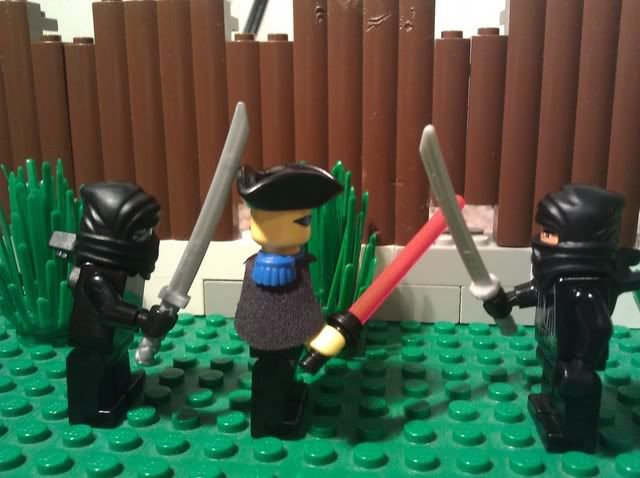 Semaj drew his beam saber quickly, but failed to realize there was another assailant behind him.
"Oh Nagirrac. You never will learn will you. The master has missed your presence. It will be a joy to watch him work again."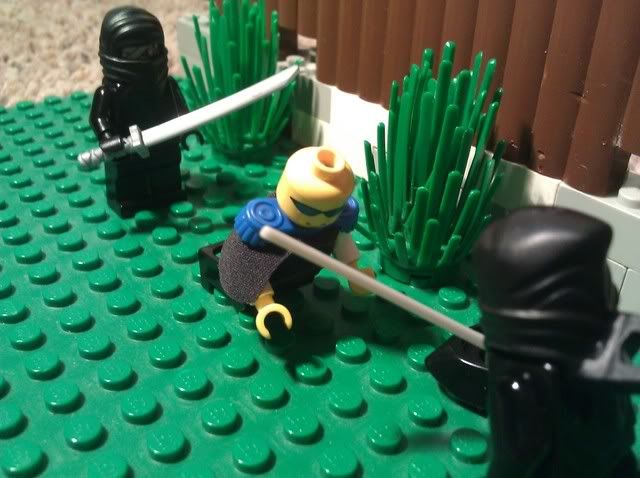 "You and your master are cowards."
"Says the man that kneels before me. Mwa ha ha ha ha!!"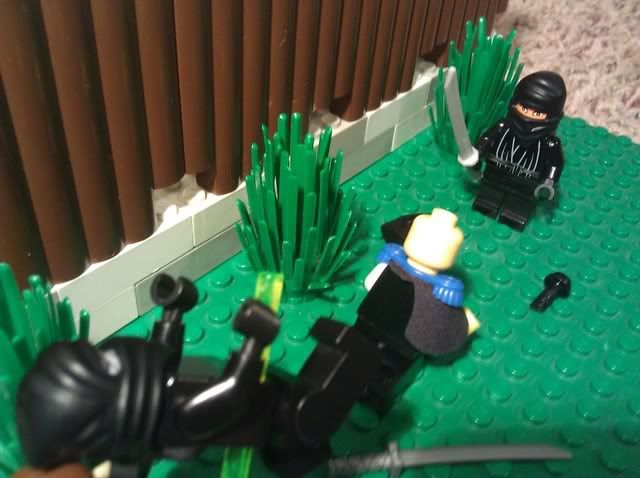 "AAAGGHH!!"
"Impossible! How did hey find us here?
"Don't think this is over Nagirrac! We will meet again!"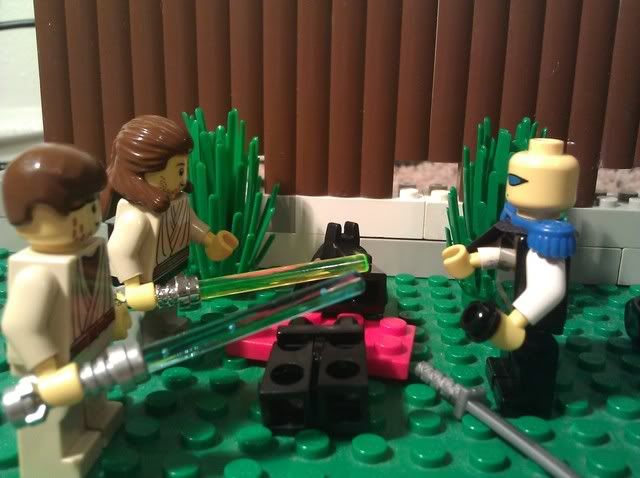 "I owe you my life, but I do not know who you are. You carry weapons like mine though."
"Naturally Semaj Nagirrac. We are light siders. The guardians of that which is good and light. We apologize. Had we known of the dire circumstances on your planet, then we would have come sooner."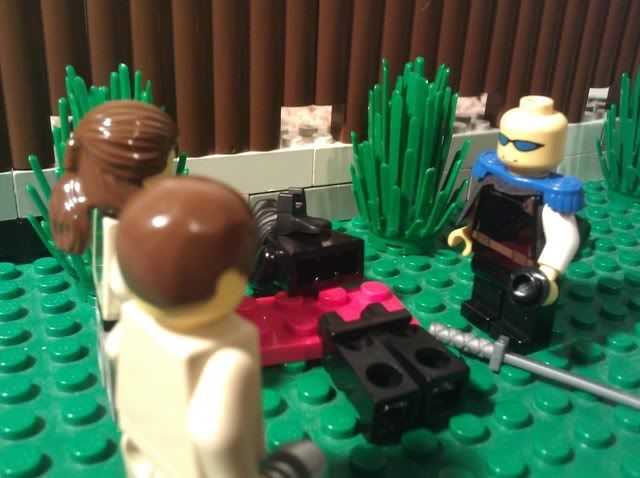 "I don't understand, gentlemen. There is nothing here that we can't handle."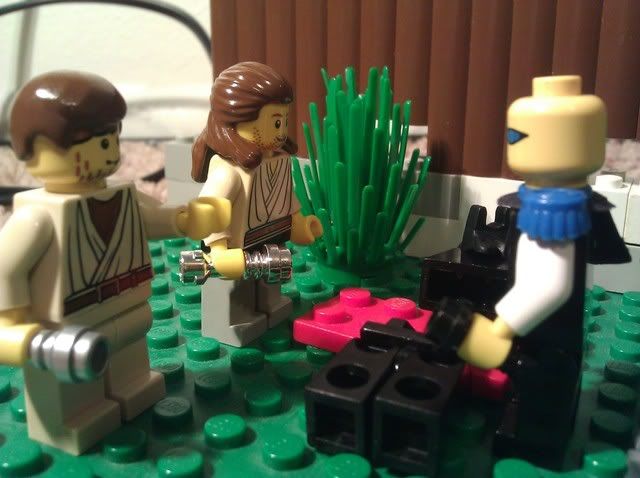 "You don't seem to understand. How much do you know about Warhead?"