The shop where I buy most of my sets still had these available for online order even though they were no longer in the racks:
The figs are nice, the mech is okay but I bought it mostly for the parts. I'll probably try to use the parts to create some sort of Inquistadore hardsuit, or to make the arms of the Samurai mech longer.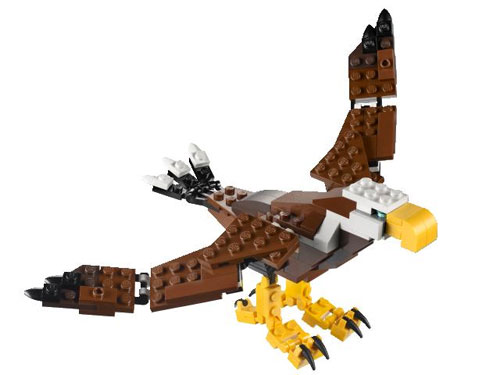 I like brick-built Lego animals so this one's a keeper and the set also offers interesting inspiration on how to make your own creatures. Beaky here will probably be a support creature for the Eagle knights or the Elves.